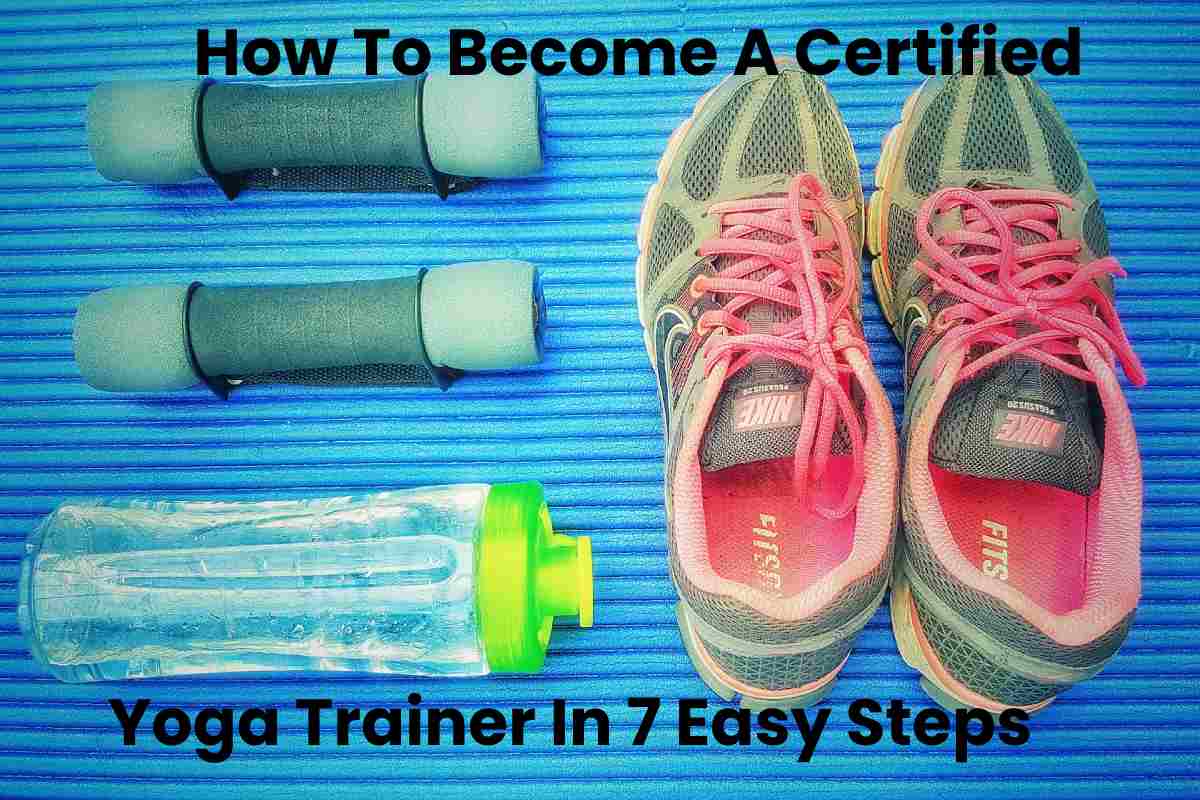 Become A Certified Yoga Trainer
If you are reading this article, you are probably looking to go professional in the discipline of Yoga. Let me begin by congratulating you on an excellent career choice.
In the last decade or so, the demand for skilled and certified Yoga trainers and instructors is at an all-time high.
With social media platforms being at the forefront of espousing the benefits of Yoga, going professional in the discipline seems a great option.
For starters, becoming a Yoga trainer can help you grow both personally and professionally. Going into the depths of the discipline can be an incredibly rewarding experience for your mental and physical health.
Teaching the same to others comes with its own sense of satisfaction. If you are someone that is looking to turn pro, this article is for you.
In this resource, we speak to leading experts at a yoga teacher training portland institute. We request them to list down seven easy steps that one can follow to become a certified Yoga trainer.
List of 7 Easy Steps to Help you Become a Certified Yoga Trainer
Step 1: Select the Best Yoga Teacher Training Program
The first thing that you need to look at is choosing the best training program out there. This is something that you should be done after proper research.
The most standard programs consist of 200 Hours of Yoga Training. Good programs focus on three core elements- philosophy, anatomy, and teaching.
You should look at the experts that are offering training courses before handing over your hard-earned cash to an institute that does not know about the basics.
Step 2: Practice your Yoga Poses and try to become a specialist in a niche-
If you know your Yoga, you know that there are a lot of branches and sub-branches. There is Yoga for expecting mothers, or one for people recovering from accidents.
Depending on what appeals most to you, you need to build a specialization in the discipline. You need to practice all the different asanas including the Ashtanga, Hatha, Iyengar, Kripalu, etc.
The more you are familiar with the subtle nuances and history of the asanas, the better you will get as a teacher. Try to practice at least a couple of hours a day apart from the training.
Step 3: Teach Friends, Family Members, and Colleagues-
There is a lot of difference between being good at Yoga yourself and teaching others. A lot of people are naturally gifted at Yoga. The challenge they face is when they realize that they are not great teachers of the art.
This is why practice teaching your friends, relatives, and colleagues is great. Through teaching them, you will realize what you need to work on when it comes to turning professional.
Understanding how they are following what you are saying is essential to becoming a good and certified Yoga trainer or instructor.
Step 4: Develop Feelings of Compassion, Emotion, and 'Cuing'-
Yoga is not like pushing someone to lift weights in the gym. It is an art form that concerns itself with healing. As the discipline revolves around the wellbeing of the mind and body, you need to be compassionate in your approach to teaching students.
According to leading exponents, Yoga trainers need to work on 'cuing'. This is a process where you tell people what is to be done and help them do it.
If you are looking to become a great Yoga instructor, you need to work on your cuing skills with compassion and emotions.
Step 5: Look for Yoga Centres or Studios that appeal to you-
While this is something that you might think is easy, in reality, this is the difficult part. For starters, you need to look at studios that appeal to your personality and sense of satisfaction.
There are so many studios out there that are just interested in misleading people and profits. You need to start your trainer journey in an institution that offers courses that you have specialized in.
For example, if you think of yourself as a proponent in Ashtanga, you need to look for a studio that promotes the specific style. This will help you with your selection.
Step 6: Start Building your Credibility, Branding, and Reputation-
When it comes to attracting students, Yoga trainers usually depend on word-of-mouth marketing. However, in this day and age, there are plenty of ways to help you become popular.
Having active social media pages and posting content regularly is one way of building credibility. You can also start holding online classes on behalf of the studio.
If you plan to go solo, you can also take help from Zoom and hold online classes during the pandemic. promoting and marketing your skills can help you attract students and build your reputation.
Step 7: Keep Improving your Yoga and Teaching Skills-
A lot of Yoga trainers give up learning and improving themselves as soon as they start teaching. This is something that you should guard against.
If you are looking to stay on top of your Yoga game, you need to keep improving constantly. This means following the best teachers. It also means working on your teaching skills, by taking feedback from your students.
You need to understand that teaching Yoga is a group activity. This means that it comes with its own sets of challenges. You need to work on your voice, body language, and etiquette.
Benefits of Becoming a Toga Trainer or Instructor in 2021
In the last section, we showcased seven steps that can help you become a yoga trainer or instructor. in this section, we would want to highlight some of the major benefits that come with turning pro-
The first major benefit of becoming a yoga professional is earning from something you are passionate about. If you love doing yoga, you now have a credible option of making it your career and life opportunity.
Secondly, if you can build your credibility, you will be able to earn handsomely. given the demand for high-quality trainers in studios and the online world, you can easily earn a lot of money.
Thirdly, if you are compassionate about helping individuals, then this is perfect for you. You can help people deal with body pains, arthritis, or even allow them to have a good pregnancy.
Fourthly, you have the option of teaching yoga in person or through online classes. With COVID-19 changing the way we interacted, you can easily offer classes to your students through Zoom, right from the comfort of your own home.
Lastly, you will be able to maintain a high level of mental and physical wellbeing right through your life. If you are someone who prioritizes your mental, emotional and physical health, turning a yoga professional might be the best option.
The Bottom Line
With more and more of becoming increasingly conscious about our health, this might just be the right time to turn pro. The advent and popularity of digital platforms like search and social can give you plenty of opportunities to grow and develop.
What aspiring Yoga trainers need to understand is the fact that there is no shortcut to this. They need to out in the long hours, keep practicing and working on their teaching skills. With cutthroat competition in the industry, you need to excel as a Yoga trainer to stand out.
If you have any more questions, you would like us to answer, let us know in the comments section below. If you want clarifications on choosing a training program, or from where to get the certifications, we will be more than happy to guide you in the right direction.