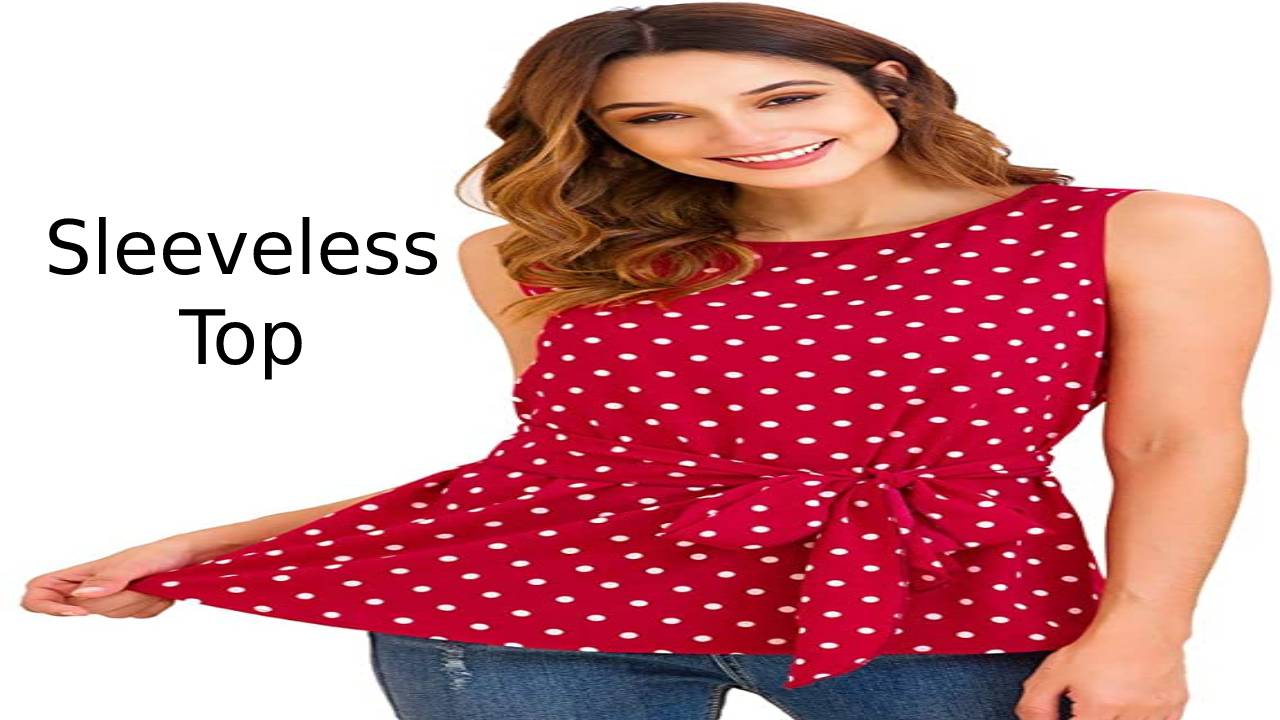 Sleeveless Top
A sleeveless Top/shirt is a shirt produced without sleeves or whose sleeves have been cut off.
Depending on the style, they can be worn as tank tops, which athletes wear in sports like track and field and triathlon
or casual wear.
Sleeveless Tops Styles for Different Occasions
Sometimes things like simplicity and effortless clothes are more fashion-savvy than going wild after trends.
Because sometimes we need a break, don't we, from the fashion crazy world of wild prints, funky cut-outs, and latest in trousers, jackets, and tops – and more so in summers.
Also Read: Sugar-Free Diet – How to give up sugar? Benefits, Tips to get you started
Uses of Sleeveless (Tank) Tops
Tank tops are sleeveless shirts that have multiple uses.
Some are made for nightclubbing, whereas others are for exercising. So, feel free to stock up the enormously versatile tank top and how.
1. Workplace
You will frequently see women wearing a tank top under a blouse, blazer, cardigan, or a button-up.
2. Night-Time
When you go to a nightclub or a bar, a shiny or sparkly tank top is sure to impress.
3. Exercise sessions
Wearing athletic-looking tops while running, hiking, playing tennis, biking, or working out at the gym is the best outfit.
4. Dinner Time
Yeah, a silk tank top makes up for a sophisticated garment that works well with a shawl or cover-up.
5. As Lingerie
Such is the diversity of a tank top that you can wear silky camisoles to bed or for daytime clothing.
6. Daily Wear
No rules are required when wearing a cotton tank top for simply lounging around the house or running around doing errand jobs.
Also Read:  Fast Weight Loss Diets That Work – The Popular Fast Diets on the web
How to style sleeveless tops?
Now that we've looked at the season's hottest and most fashionable sleeveless tops.
Here are some tips and suggestions on best matching the style to look ideal and trendy with these clothing styles. Here we are!
Most of these sleeveless tops are ideal and generally very bold and elegant.
Given the occasion and personal preferences, it is possible to take the entire makeover to the next level.
Choose minimal, flashy accessories for most of these styles, given the sparkling vibes built around these dresses.
Work in high heels, wedges, and pumps for formal or party wear. For everyday outfits like silk cotton or floral trends, work on sandals or sneakers.
Go with loose hairstyles, high hairdos to look stylish and innovative.
A large dial watch and a stack of bracelets and rings can add and enhance the whole fashion statement.
The sleeveless motif originated in western culture. Currently, there is also a trend to wear shrugs on top of those sleeveless tops that give an eye-catching look.
It also provides a professional look to the user. Women are quickly approaching tops made of wool and chiffon.
In general, sleeveless top models are widely used by women who have thin or medium arms.
Burly women mostly ignore these blouses, but there are still few models in this category that heavy women would love.
Features of sleeveless tops or blouses
These are the most distinctive features with various trends and patterns in these sleeveless tops for girls and women.
The design and pattern of these covers are not universal; they are available in different types and models. The collar pattern, stitches, and appearance are not similar.
You can choose the perfect upper for you based on the design, fabric, material, and colour.
They are available in cotton, silk, rayon, lace, crepe, velvet, georgette, and many other fabrics.
The neck design is what makes most caps distinguishable from each other. You have different designs such as round, square, boat neck, round neck, high neck, etc.
They adapt to various occasions, depending on their design. It can also have its variants for regular use, parties, weddings, or simple meetings.
Here are some attractive sleeveless top designs for women that would catch your eye to take home.
Also Read: Tippa Teega – Health Benefits, Use and Efficiency of Tippa Teega
1. Simple sleeveless top for women
Look for a simple and straightforward crepe design for a casual occasion or just for regular wear! A magenta top with a sleeveless design is a perfect choice.
The upper part has slight curves from the tip of the chest to the waist for a proper grip. It is suitable for plain jeans or jumpsuit wash jeans.
2. Floral V Neck Sleeveless Top
We cannot emphasize the popularity and cute and charming look that floral dresses offer easily and quickly.
This easy-to-wear floral print top is nil but sassy, trendy, and good-looking.
A comfortable look for a long day is a good buy for all modern women who believe in fashionable clothes.
3. Nike tank top
The woman who trusts in an active lifestyle and fitness picks? This tank top from the Nike brand is the best and the ideal combination for your regular and daily routine.
It comes in a white/black printed variant, convenient for workout times, whether at the gym or cardio or dance sessions.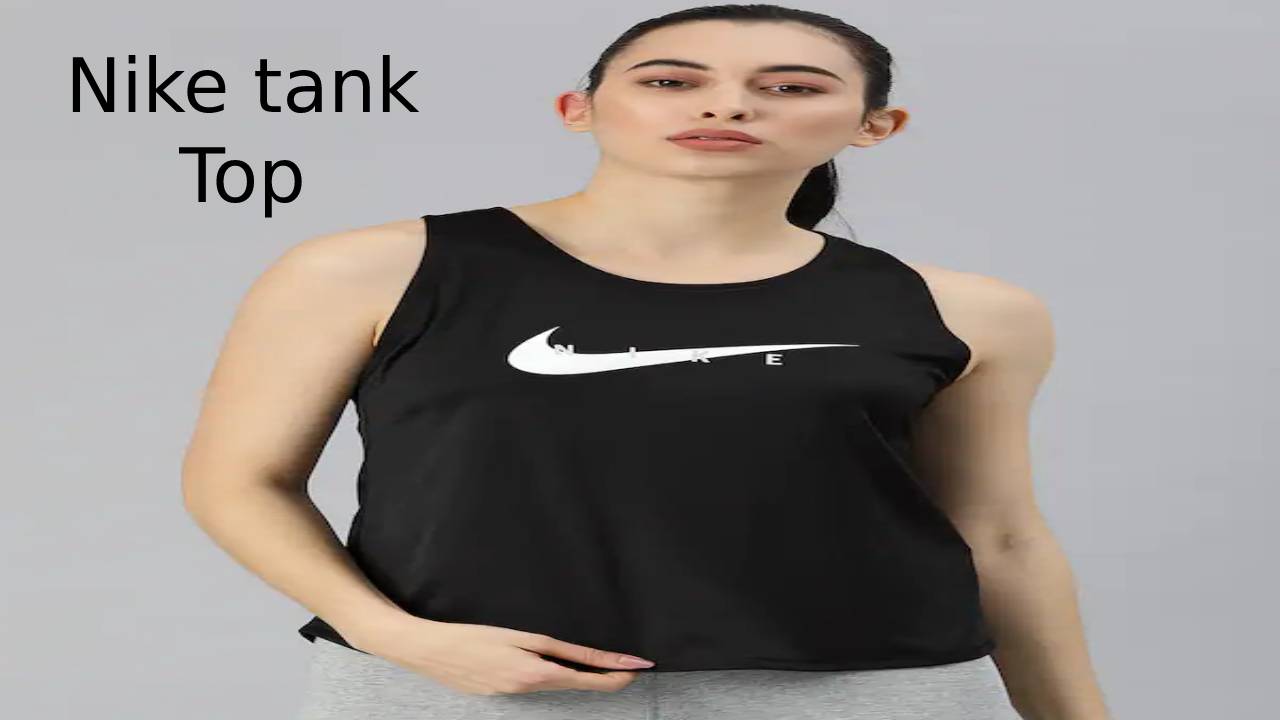 4. Sleeveless Crop Top
This particular black self-made crop top from the A-line features a V neckline and a fantastic fit.
It has ruffle designs near the edges and looks super trendy and contemporary for women of the younger age group.
Are you a fashionista and have an eye for modern trends? It is a must-have item.
5. A-line long sleeveless blouse
Do you love contemporary vibes, and are you inspired by new celebrity looks? If so, here is a matching vibrant ruffled maxi dress to match your wishes.
With gathered details near the shoulder area and a solid grey style statement, this piece is nothing but a dress of elegance and class.
It has an elegant and edgy look and is ideal for women who prefer not to compromise on their looks and style.
6. Sleeveless fitted silk top
Silk fabric caps are becoming popular right now, given their smooth texture and easy-to-maintain appearance.
This particular silk embroidered crop top with heavy embellishments with a zip closure and a scoop neckline.
With an intricate, heavy look and design and classic colour, the overall look is edgy and modern.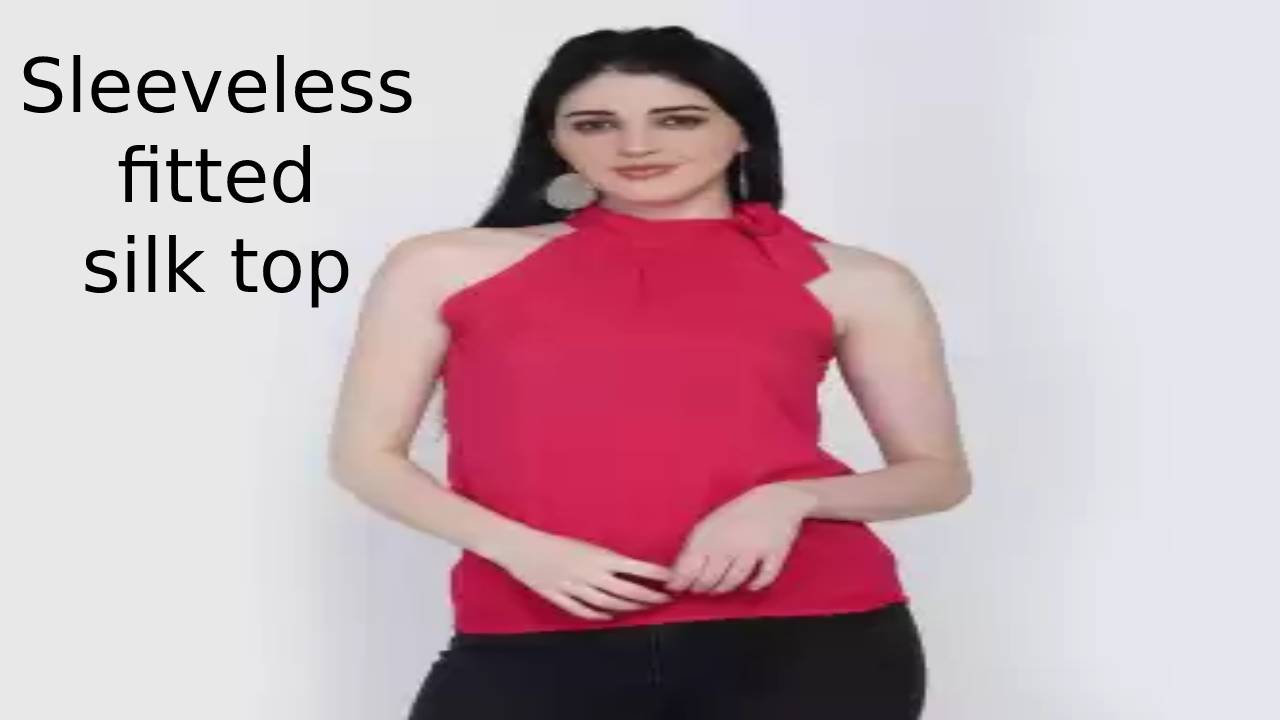 Also Read: Waistcoat – Advantages of wearing a waistcoat, how to wear? Best brands