The most popular shades of brown hair color
Shades of brown hair color are lovely as the brown hair color is synonymous with wealth.
Whether you are looking to lighten your hair, create a new dimension, or step up your hair color, there is a beautiful brown hair color for every need.
Garnier's brown hair color choices include shades ranging from warm to cool to neutral.
It helps to think about the best hair color for your skin tone and eye color.
Then you will discover new favorite tips to complete your look. Next, the brown hair color undertones we love and the best way to wear them.
How to become a brunette?
Anyone whose hair color is light can become a Brunette just by applying luminous and long-lasting brown color.
The advantage of brown is that it doesn't require you to go through the fading step.
The hair is, therefore, less sensitive. Whether you are blonde, brown, or red, this dark coloring covers all the hair, even white ones.
Hair that is already brown will have to do a tone-on-tone gloss.
Two choices are available to achieve the brown color. You can go to a colorist or do your coloring at home.
Gloves, coloring cream, brush to make sure you don't miss out, carefully read the instructions for use in the kit.
If your color contrasts with your natural color, you will need to refresh your roots every 4 to 6 weeks.
Between your trips to the hairdresser, do not hesitate to use a root retouching spray.
The Best Brown Hair Shade for your Skin Tone
Unless you specialize in color theory, it is understandable that you are still scratching your head, wondering which brown color is right for you.
We have your coverage! Consider these brown hair color tips based on your shades.
And remember, the sky is the limit when it comes to experimenting with hair colors, so feel free to explore all the possibilities.
1. Bronde Brown Hair
If you want light for your brown hair, here is another mix that you can choose:
Bronde combines your starting base with the "blonde," creating an effect that can be limited to the lengths or cover the whole hair for a more evident result.
The highlights that are made on dark hair can create natural and shiny shades and have been, for several seasons, very current and in vogue even among celebrities.
2. Very Dark Brown
With an almost "porcelain" complexion like that of the beautiful Katie Holmes, the very dark brown, contrary to what one might think, turns out to be the ideal shade.
The marriage between very light skin and black hair is among the most perfect and flourishing: it is precisely the dark colors that best enhance a cold complexion.
And if you want to create movement, you have to choose nuances on cold shades, staying away from
warmer shades.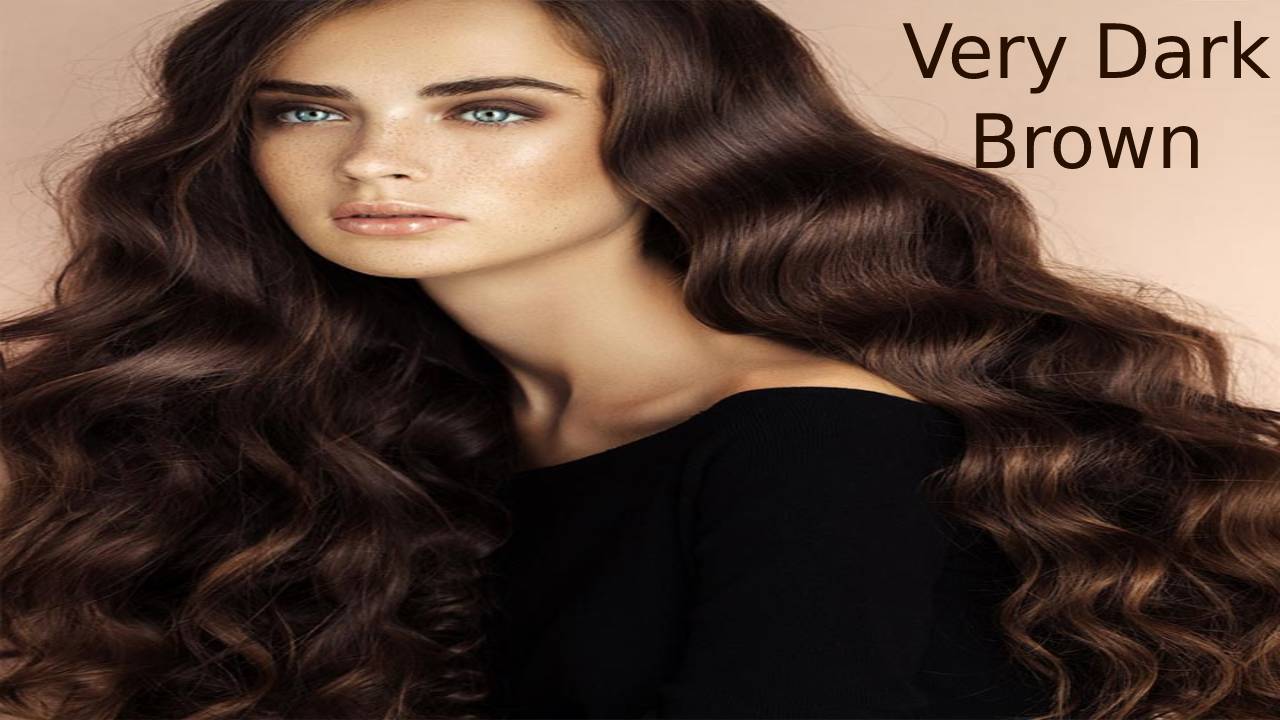 3. Chestnut Brown Hair color
The chestnut hair color can be even more subtly graceful than the name suggests – it has warm, reddish-golden hues to complement brunettes.
It is recommended for anyone with brown or green eyes. It will complement almost any skin tone.
4. Marsala Brown Hair
To give the head, in recent seasons, there is also the Marsala brown :
but it is not a few glasses too many, but a shade of brown tending to burgundy, very particular, distinctive but a little more demanding, perfect if you want to animate dark brown hair.
A natural consequence of exposure to the sun is this shade of coppery brown: dark brown hair.
It turns towards a very particular red which, if light, constitutes an extra gear to emphasize light skin.
At the same time, when it emerges with greater intensity, it is a reflector for olive complexions.
5. Medium brown with balayage highlights
If we didn't know well, we would think Michelangelo himself painted lily Aldridge's balayage.
It's the perfect way to bring lightness to brown hair without going the full-fledged highlighter route.
6. Caramel Golden Brown
Slightly amber complexion? The "caramelized" light brown like the one worn by the socialite Olivia Palermo at the latest fashion shows.
Because it is perfect, still talking about a warm undertone: therefore cold and decisive colors are prohibited (therefore no ash blonde), better focus on friendly and bright.
Go for light browns with slightly golden nuances such as honey or caramel capable of enhancing your look.
7. Caramel Hair Color
Caramel-brown is a shade of warm burnished bronze hair. It will complement naturally warm skin tones and green to brown eyes.
Tip: Caramel tones can add a slight lightness to dark brown undertones. Pair with warm brown eyeliner and silver eyeshadow for a sophisticated look.
8. Medium Brown with a Subtle Balayage
We can't get enough of Selena Gomez's medium brown mane with subtle balayage. Although simple, this color evokes an air of mysticism.
Also Read: Lemon Juice for Hair –Benefits of lemon for hair & scalp, Lemon Hair Mask