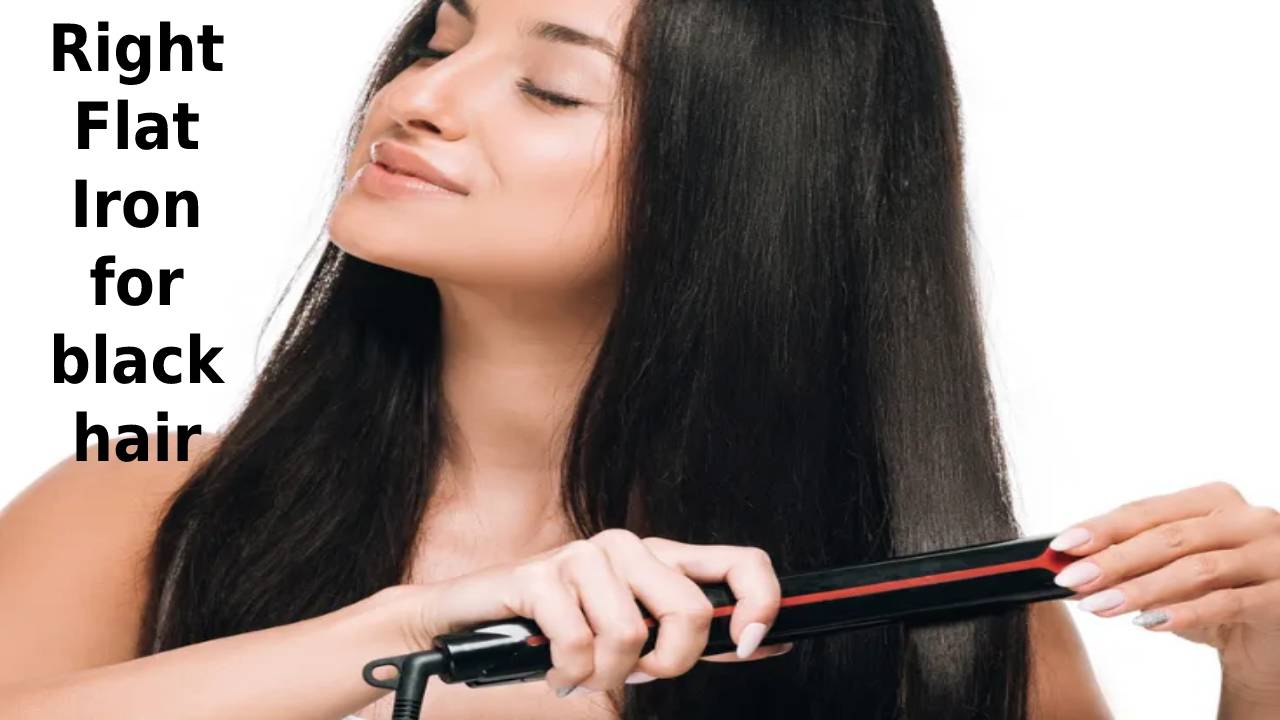 Right Flat Iron for black hair
Buying a Right Flat Iron for black hair can become an absolute nightmare when we lack information about their properties and needs.
The essential thing is to invest in a plate that is suitable for your hair texture.
I like that the wire is long, that the iron automatically turns off after an hour, and that it has a universal voltage for my trips.
In addition, a swivel plate with rounded edges will help you greatly if you want to curl hair with a flat iron.
Dimension of the Right Flat iron for black hair
Better to acquire a narrow hair straightener. The width of the plates should not exceed 1.5 inches so that they will be less heavy, more malleable, and more versatile.
That is, you will have an equally easy time straightening or curling your hair no matter if it is long, short, thick, or thin.
Composition of the Right Flat iron for black hair
Ceramic is the minimum with which the plates of your straightener must be equipped.
The ceramic plates allow a homogeneous, regular and uniform distribution of the heat, allowing easier smoothing.
For your information, black ceramic gives more shine to curly hair. White ceramic helps retain color longer.
Tourmaline is a so-called "semi-precious" material, which enriches ceramics.
This combination will allow the iron to pass more fluidly and less aggressively through the hair.
Tourmaline distributes heat constantly and uniformly all over the hair surface, in addition to awakening the sleeping shine of the hair.
It also prevents the formation of static electricity and the appearance of frizz while retaining the natural moisture of the hair.
Power of the Right Flat iron for black hair
The temperature must be adapted to the hair types, so it is often better to opt for an iron with an adjustable thermostat.
It avoids using too high a temperature for nothing, thus burning the hair in an accelerated way!
The best solution would be to test the temperatures starting from the lowest and increase slightly by stopping at the degrees, giving you perfect smoothing without ironing several times.
This way, you will find the right temperature for your hair without damaging it. (Be careful with discolored hair, they are the most fragile !!!)
The floating plates are equipped with a process for mounting the plates on springs and providing them with a soft and flexible membrane.
The fact that they are then in motion makes it possible to facilitate smoothing.
Nano Silver technology is a process that allows the application of silver macro-molecules on iron plates.
This technique prevents the formation of impurities and bacteria, the hair.
Best Flat Irons for Black Hair Affordable to High End
I am neither a hairdresser nor a hair product representative, but I can say that I have tried flat irons in my life!
I've been using styling products since I was 12, including flattening irons.
So I am required to share with you some tips for choosing the value of iron that will not harm your hair, in addition to my favorite flat irons.
Here are the best flat irons for natural hair.
1. Rose gold very sleek Foxy babe
Foxy babe flat iron is not only attractive with its rose gold details, but it also smoothes the hair very gently, without damaging the ends.
One of its strong points: it heats up very quickly, so it is our savior when we get up late!
Moreover, its rounded shape and its ultra-smooth plates create impeccable waves without ever leaving a trace or a "tick."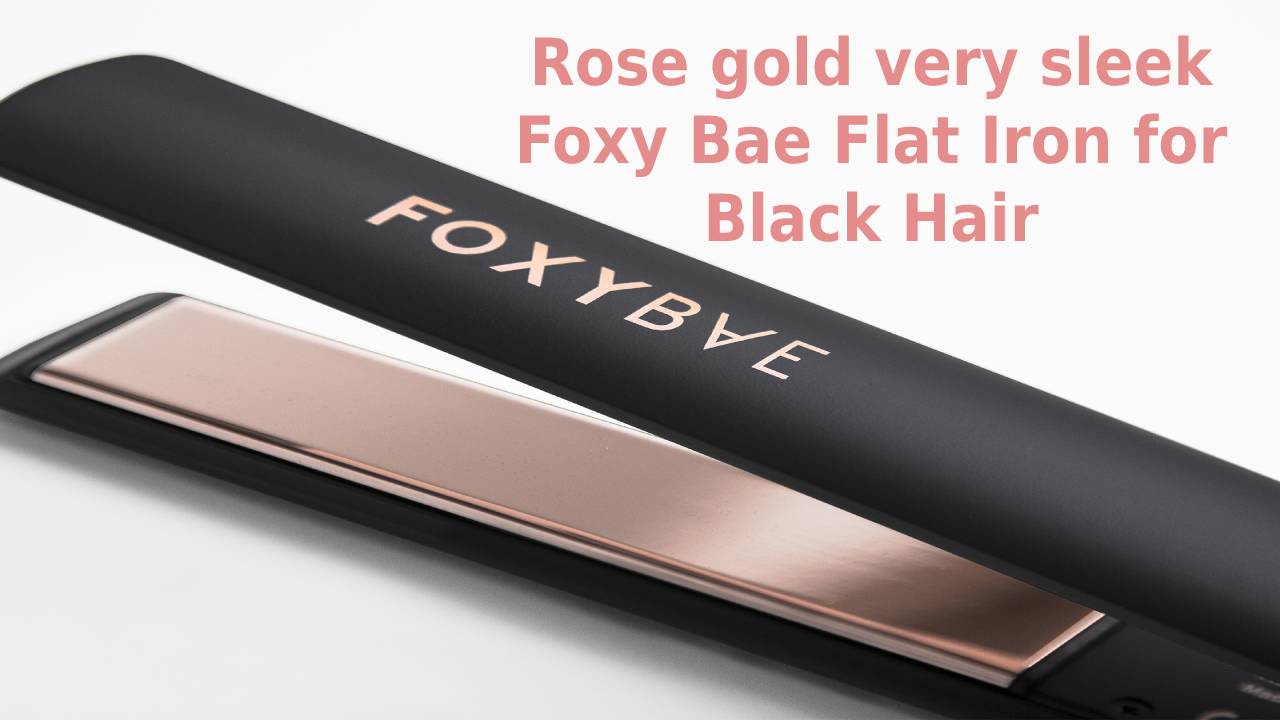 2. Remington 1 "flat iron with anti-static technology
Maybe you don't straighten your hair that often.
Or maybe you don't want to spend a lot of money on an iron. Or perhaps you want to take Kimble's advice above and invest in two irons.
Whatever the reason, this economical choice is the way to go. The 1-inch ceramic plates style hair quickly yet feel soft.
It only heats up in 30 seconds, and you can set the temperature on a digital display up to 410 degrees.
There is also a 60-minute auto shut-off feature for peace of mind.
3. Avanti Titanium
You can't go wrong with the Avanti Titanium ceramic flat iron.
When you have hair extensions, you may use this brand to have a very smooth result.
It is suitable for all hair types.
4. Paul Mitchell Neuro Smooth flat iron 1.25."
Paul Mitchell is synonymous with everything to do with hair, and this straightener lives up to its name.
It features premium titanium plates that slide easily over the hair, and the SmartSense chip reduces the number of passes to achieve smooth strands.
The adjustable temperature control heats up to 450 in 30 seconds, and there is also a customizable automatic shutdown function.
5. Aria Beauty XO Pro 1
Flat iron for you if you have a shoulder cut.
Its format is practical, and it is easy to go for short hair under the mane.
You may also use the Aria Beauty XO Pro 1 to curl your hair.
It gives loose and natural curls, beach waves style.
6. BaBylissPRO Nano Titan Ultra Thin Hair Straightener
This iron has received several rave reviews for its ultra-thin design and 5-inch platen, which is a quick and efficient way to smooth more comprehensive sections.
It has 50 different heat settings up to 450 degrees, and the smooth titanium plates can create super straight or wavy styles without straining your arms.
Also Read: Best eyebrow filler – Types of Eyebrow Filler, Best Eyebrow Fillers
Ionic Hair Dryers – Consider when purchasing? Best Ionic Hair Dryers
Best Drugstore Highlighters – Best Highlighters to shine like the stars