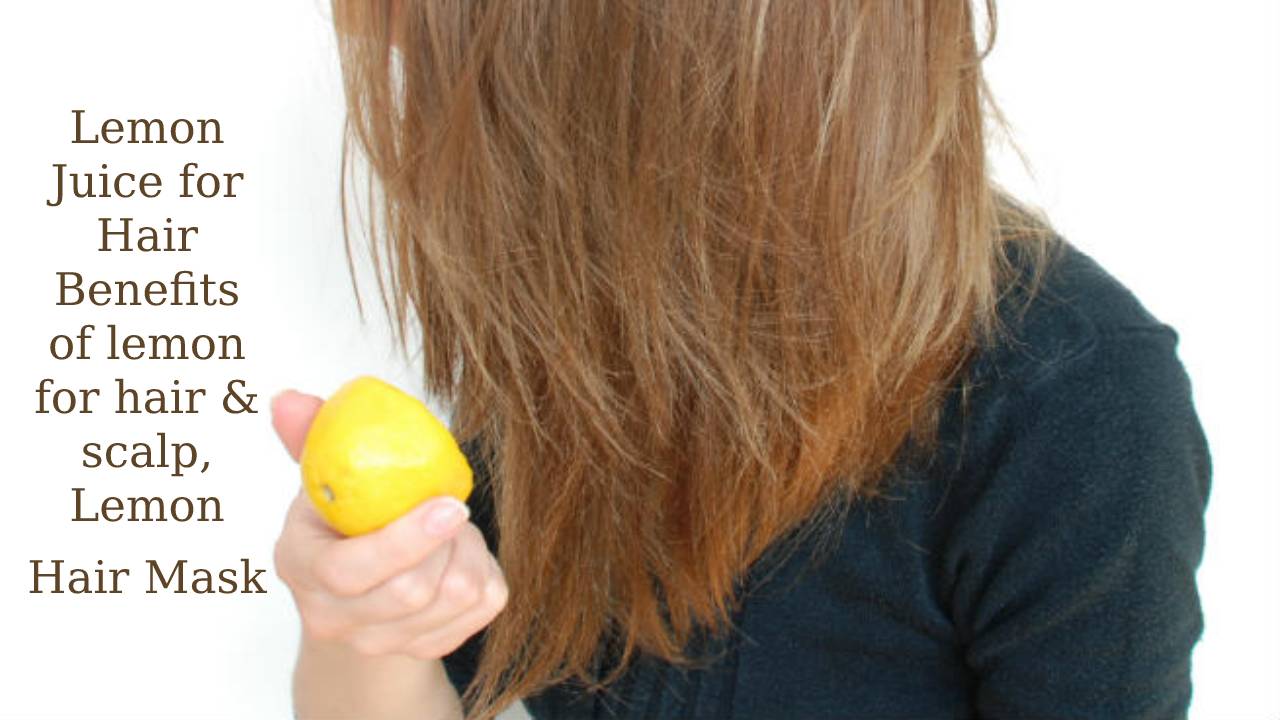 Lemon Juice for Hair
Lemon juice, an essential source of vitamin C, folic acid, vitamin B, and mineral salts, strengthens and protects the hair and scalp.
Lemons are the fruits of the lemon tree, Citrus limon, a plant of the Rutaceae family.
Allies of the immune system promote digestion and help the skin maintain well-being and shine, even to the scalp.
The excellent properties that lemon has on hair are not yet fully known, and yet it has many.
First of all, it makes them soft and silky thanks to the combination of filtered lemon juice, olive oil, coconut oil, and honey, thanks to which a perfect mask is obtained to apply on still dry hair.
After ten minutes of laying, you need to rinse and proceed with the shampoo.
Lemon is also a natural lightener and a perfect ally against dandruff.
The first point is sufficient to apply lemon juice, always filtered, on the hair before exposure to the sun.
The benefits of lemon for hair and scalp
1. Soft and Silky Hair
Combining the juice of a lemon (filtered), olive oil, coconut oil, and honey gets a perfect mask to apply on still dry hair.
After 10 minutes of laying, rinse and proceed with the shampoo. The hair will be shiny and soft.
2. To lighten hair
Lemon is a natural lightener. Just apply lemon juice (filtered) to your hair before sun exposure.
Then rinse well and proceed with the regular shampoo.
3. Anti-Dandruff
The citric acid contained in it helps disinfect the hair follicles and thus eliminate dandruff.
A mixture of lemon juice and water can be used to apply to the scalp and leave for 10 minutes. Then rinse.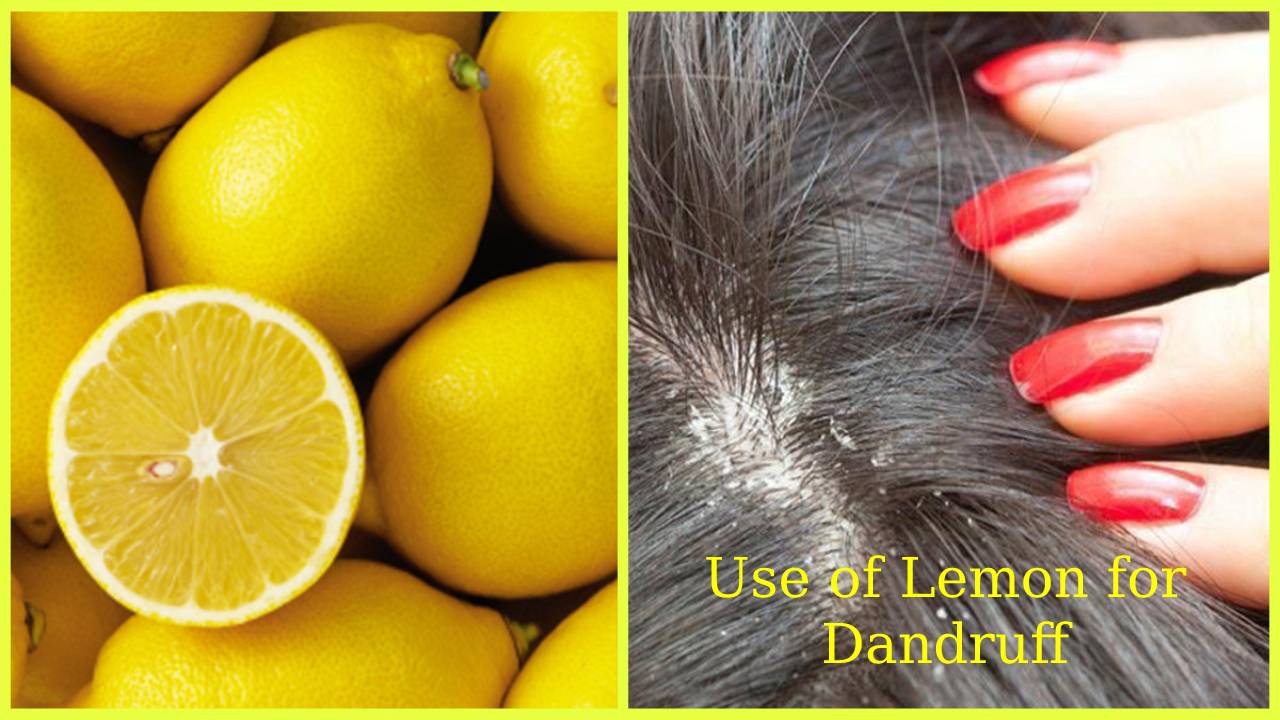 4. Strengthening
Lemon can strengthen hair and even repair the damage. After a week, you can apply a mask obtained with a cup of lemon juice and coconut water.
Leave it on for 15 minutes, and then rinse.
5. Against Hair Loss
An essential source of vitamin C, folic acid, vitamin B, and mineral salts, lemon is also a beneficial product against hair loss.
It stabilities the natural pH of the scalp and helps eliminate dead cells. Applied regularly, it helps prevent hair follicles from weakening, giving shine, and keeping that annoying frizz at bay.
How long do the lightened effects last?
If you reach the point where your hair looks lighter and shinier, you may think that the result is fleeting, like a fake tan.
Lemon juice breaks down your hair's natural pigment. Applying it to your strands can permanently change their appearance.
Although like all colored hair, it becomes blunt over time, Tang says that it will become more noticeable over time because it was created with a reaction to UV rays.
"The only method to counter this is to tone your hair with a color that is the opposite of the underlying pigment on the color wheel," he says.
"For example, yellow needs purple applied on top to make hair gray; red/orange hair needs green to achieve a caramel tone. "
Two Lemon Hair Mask Recipes
To have silky and healthy hair, it is essential to make masks regularly. And lemon is excellent for the hair. It makes them brighter and less brittle.
Here are the Lemon-based hair mask recipes that you can make at home.
1. A homemade lemon mask for oily hair
Oily hair can have several causes. Poor diet, fatigue, unsuitable products, too-frequent shampooing, the reasons are multiple.
However, oily hair is not inevitable. You have to study to take care of your hair and take good care of it. The lemon is excellent to fight against oily hair.
Its acidic components limit the greasy effect of the hair and make it softer. For this mask, you need to mix two egg yolks and a few drops of lemon juice.
Apply the preparation directly to your scalp and leave to act for an hour. You can then rinse your hair, preferably in cold water, to strengthen it.
This mask can be applied twice a week. It is better to combine it with natural and gentle shampoos for the result to be more effective.
2. A lemon-based mask to make hair shine
If your hair is a little dull, the lemon will help it become more shiny and luminous. You only need a few ingredients to make this effective homemade mask.
Mix a quarter of a glass of lukewarm water with a tablespoon of lemon juice and white vinegar.
The smell may seem very strong at first, but it fades very quickly after rinsing your hair and apply the mask from roots to ends and leave it on for a few minutes.
Then rinse with clean water. You will see results when your hair is dry.
Conclusion
While lemon juice combined with sun exposure can change your hair colour, Tang reminds us that the process required to do so is also causing damage.
But, again, any other colour processing treatment does the same.
However, he recommends leaving your hair – and the colour you want – in the hands of a professional colourist.
It comes with knowledge of colour theory and safe formulations to ensure your hair is beautiful and shiny, not dehydrated, and auburn.
"Your hair is brittle," she says. "People often forget why it grows back. People don't realize that the ends of your hair if they are longer than your shoulders, are probably eight-year-old strands of hair.
You have to take care of them so that they stay hooked for that long. Let the stylists create the perfect sun-kissed hair colour of your dreams.
Also Read: Fast Weight Loss Diets That Work – The Popular Fast Diets on the web
Self-Tanner for fair skin – How to choose? Best Self Tanners in The Market
Lip Injections – Advantages, Results, How long does The Lip Filler Last?