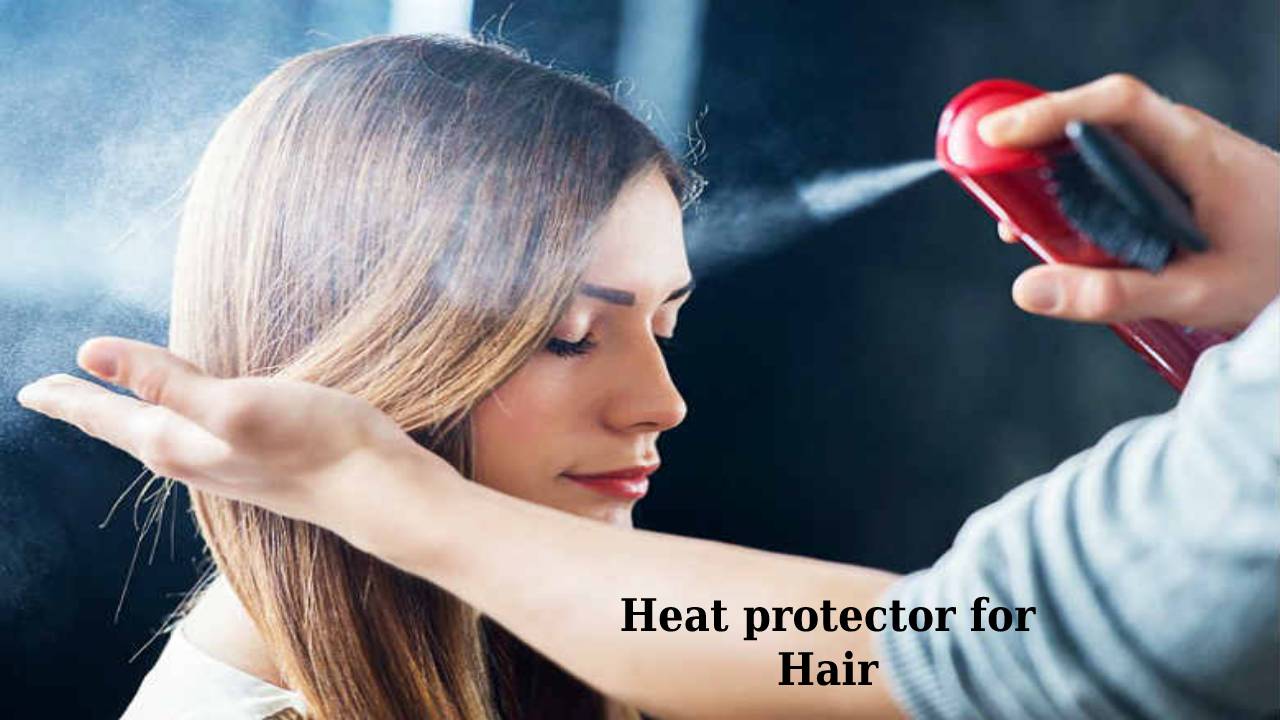 What is the best heat protector?
The heat protector is a natural ally of hair care and hairstyling, which protects the hair, facilitates styling and restores heat-damaged hair.
The temperatures of straighteners and hairdryers, which even exceed 200 °, can cause various damages to the hair fibre – weakening it, dulling it, and dehydrating it.
Using a sort of protective shield along the entire length with each shampoo will help you achieve a genuinely
incredible restorative effect.
When it comes to the thermal protector, we have to do an honest examination about how many times.
We usually expose our hair to the high temperatures of the iron or curling iron.
In this way, we can know what level of thermal protection is enough for us; in any case, the same is Always a good plan to decrease that exposure.
Texture and fragrance matter too; heavy textures can feel uncomfortable on hair; hence, many prefer a spray over a conditioner, lotion, or serum.
What is the function of the thermal protector?
Its name does not leave much to the imagination.
This product provides a protective layer to the hair against high temperatures.
When placed on hair before exposure to heat, it acts as a shield for the hair fibre and scalp.
It maintains moisture, avoiding the loss of natural properties.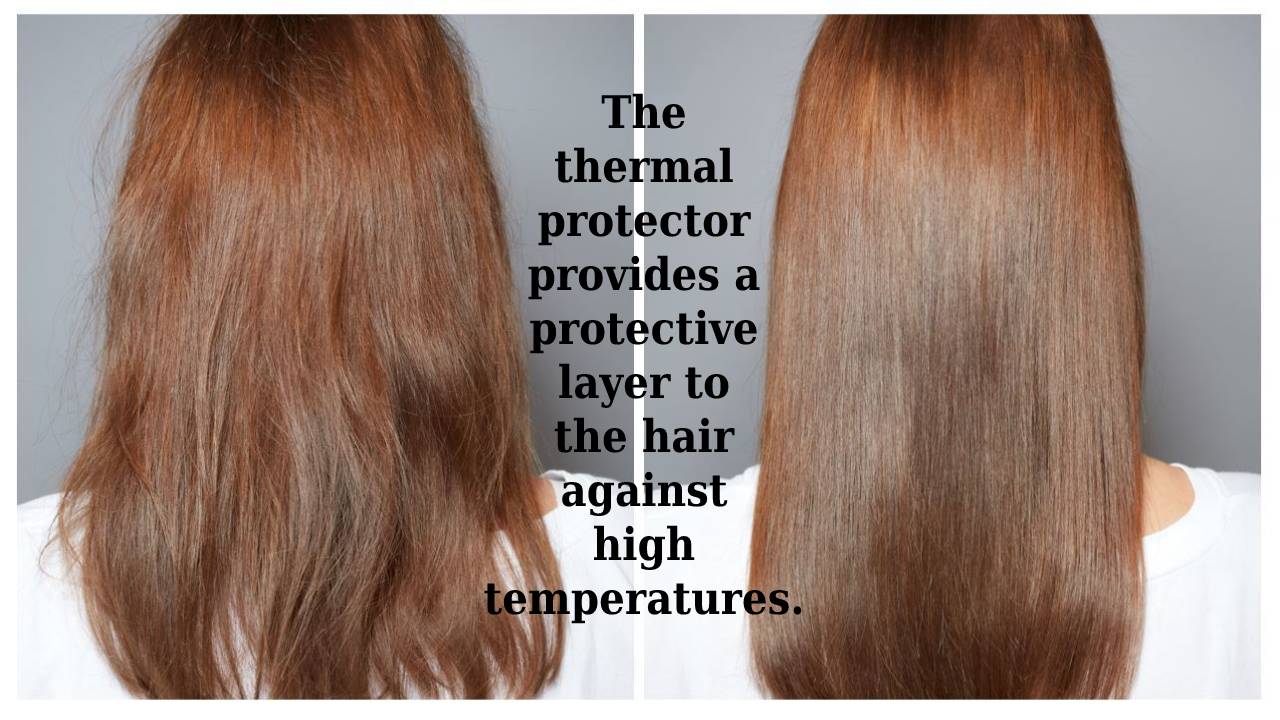 How to use the thermal protector?
You must use the thermal protector with damp hair.
The presentation is in a spray, about 25 cms from the hair, so it falls all over the hair.
While if it is in cream, place a minimum amount in the palm of your hand, rub them together, and spread it carefully throughout the hair.
Benefits of Heat Protectors
Thermal protectors soften the cuticles of the hair shaft. They create your hair less porous and less prone to frizz when it rains.
Restores hair hydration. Using one before styling, you can keep your hair conditioned.
Avoid moisture loss due to factors such as dehydration, intense heat, or a dry atmosphere.
They work by adding a defensive layer to the hair shaft.
Lubricate and detangle hair. Your hair will be easy to style.
Best Heat Protectors for Hair
Here are the best products to try absolutely, identified based on reviews, brands, and value for money.
1. Ghd Thermal Protector Spray for all hair types
The spray Ghd thermal protector is the best thermal protector for all types of hair.
Creates a protective film on damp or dry hair, which protects the hair from the stress of the high temperatures of hairdryers and straighteners.
This product is suitable for all hair types and should be sprayed at a distance of about 10 cm over the entire length of the hair.
This heat protector for hair not only protects the hair from heat sources but is also an excellent styler that
facilitates the styling leaving the hair light.
2. Phyto Phytokeratine Bioheat Protector
The Phyto Phytokératine is the best thermo-protected bio repairer for damaged hair and damaged.
Enriched with vegetable keratin and hyaluronic acid, it protects and repairs the hair from the hot temperatures of the plate, hairdryer, and iron and reduces hair breakage during styling.
This product is accurate for all hair types and offers an excellent moisturizing effect on damaged hair.
The thermo-active natural grape extract facilitates styling and gives elasticity and strength to the hair.
3. Arts Narutals Thermal Protection Spray
This product offers an invisible protective shield that provides resistance against the heat of flat irons and dryers.
So applying high temperatures to the hair will be a less stressful process.
At the same time, the hair is also completely protected from the sun's rays and humidity so that the hairstyle lasts longer.
It has herbal extracts and argan oil; hair is intensely nourished from root to tip, effectively repairing, hydrating, and protecting it.
Arts Natural Thermal Protector in spray has conditioning agents that revitalize the hair and give it softness, shine, and better control.
It is indicated for use on any hair, and the results will be excellent against dehydrated and mistreated hair, as it will give them back their lost life.
Its texture is very light, so it absorbs quickly, providing instant protection.
4. Kerastase Nutritive Nectar Thermique Thermal Protector
The thermal protector is a preventive treatment to protect the hair.
It is also true that all is not lost with dry, damaged, and weak hair. We can still repair and fortify while
preventing.
For this, a formulation like the one offered by this Kerastase thermal protector is necessary since it is nourishing milk that provides a lighting effect to the hair.
That can be perceived from the first application but works progressively on the hair, too. is formulated to create an anti-roughness and anti-opacity effect
5. L'Oreal Paris Elnett Satin Thermal Protector
An intelligent way to buy is to find the right product for each need, and I'm not just talking about preferring heat but promoting and helping with the result.
For example, this formula is ideal for straight hair because it prevents hair frizz and tangle, a common problem with straight hair.
The smoothing effect lasts for three days with this heat protection spray, which is ideal for reducing the exposure of the hair to heat. It also softens the hair!
Also Read: Off Shoulder Tops -Rules for wearing off-the-shoulder tops, Bardot neckline