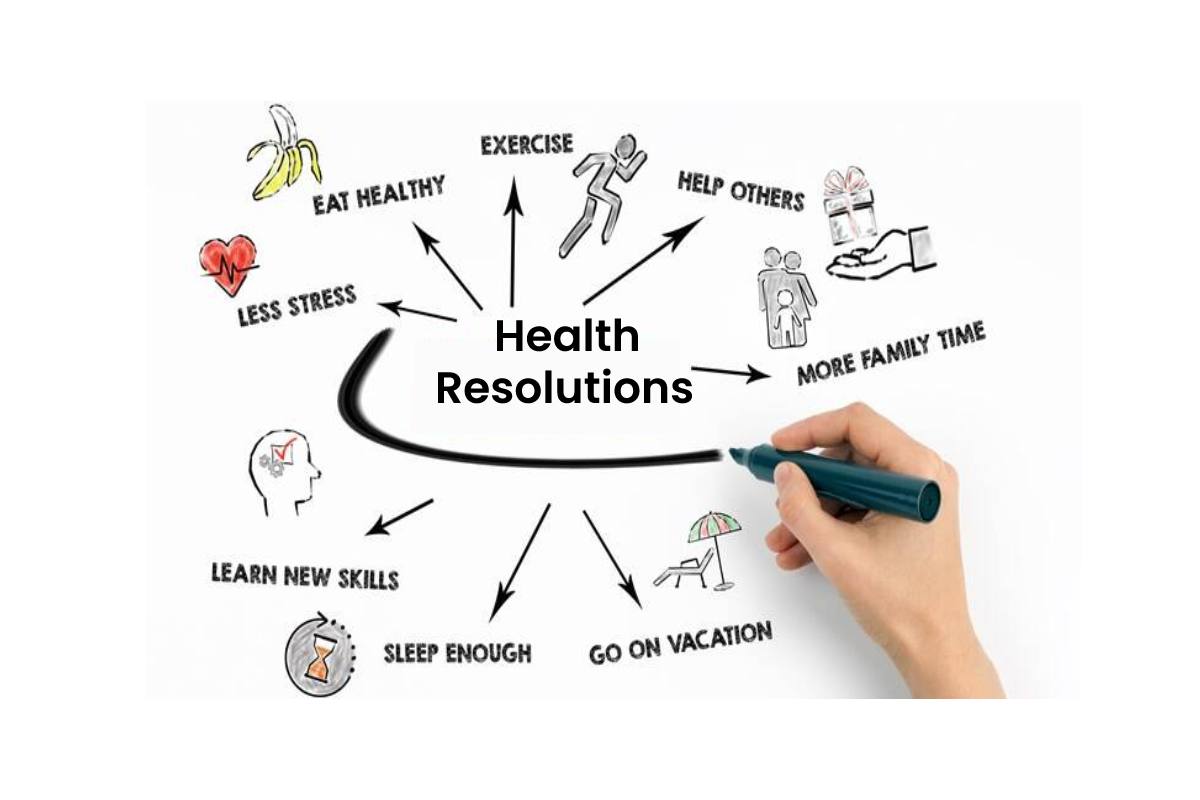 Health Resolutions 
2023 is just around the corner. It may already be here by the time you have read this. Regardless, it's never too late to make plans for you to make changes for the best in terms of your health. This guide will go over the top ten health resolutions you should be setting as this upcoming year approaches.
If you are looking for ideas and don't know where to start, let this be your roadmap to a healthy new start. Let's take a look at what you can do.
Get rid of the Substances
Drugs and alcohol can be easily abused. They can even be addictive. If you are struggling with substance abuse, head to Absolute Awakenings and find out more information on how you can get the help you need as soon as possible.
You don't need something to alter your mind in an effort to have fun. All it takes is surrounding yourself with friends and family. Soaking in the positive energy around you is enough to have a good time.
Exercise Regularly
You may intend to lose weight, maintain a level of fitness, or go beyond that and compete in events such as marathons or 5k races. Whatever it may be, it's important to exercise on a regular basis. It is highly recommended that you invest at least 150 minutes each week for exercising (5 days a week at 30 minutes).
You don't have to go all out in terms of the kind of exercises you need to do. Regular cardio and weight training might be enough. Plus, you can do this at home rather than spend money on a gym membership.
Change up your Diet
Is 2023 the year where you finally say no to the 'Big Mac'? Or any kind of junk food for that matter? A healthy diet and exercise will always go hand-in-hand.
You can eat just enough protein to help promote muscle growth and repair. You'll also want to eat your daily share of fruits and veggies to get those essential vitamins and minerals that will be beneficial in many areas of your health. It's also a great idea to ditch the excess amount of sugar.
This means getting rid of the sugary soft drinks, candies, and other sweets. They may be hard to let go – but it will be a huge blessing in disguise in the future.
Quit Smoking (if you do that)
While this might have been part of our first point regarding substances, smoking deserves its own spot on this list. Smoking still causes cancer, heart disease and other chronic health conditions. Needless to say, nothing has changed.
Smoking is linked to two of the leading causes of death (heart disease and cancer). If this doesn't give you enough reason to quit, we don't know what else to say. However, if you quit now, you can reverse these risks as the years pass.
This can be a challenge and it can require a treatment that you can consider such as patches or even nicotine gum. Cold turkey may be a difficult thing to do, but don't leave that out as a possibility.
Stress Less
Stress is one thing that won't always be avoidable. Yet, it can be manageable. Stress can also cause mental distress if you are unable to handle it properly.
One of the proven ways to keep stress at bay is by practicing regular mindfulness exercises. All it takes is a few minutes in a quiet space and doing simple breathing exercises like meditation. Breathe in the nose, out the mouth, and repeat for a few minutes.
In an effort to keep your mind from wandering, just focus on your breathing. Acknowledge any thoughts that may pop up and let it be.
Do something New
If you are planning on getting more active, you may want to take on a new activity. It can be something you've always wanted to do, but never got around to doing it. The question is: what's that one thing you've been wanting to do?
It could be an activity that seems quite exciting to do. Try it out and if you like it, you can do more of it. Doing something new can be a bit intimidating, but can be a little fun to do at the same time.
Find a Good work/life Balance
This can be a challenge depending on your current work situation. Stress at work can lead to mental issues. Not to mention, the stress that goes along with it such as the commute can make things difficult at the office (or at home).
If your job offers it, consider working remotely. You can work from home while being closer to family. At the same time, you can get rid of the stress of commuting.
Your workload may not be as bad, but you'll be in a nice relaxing environment such as your home office.
Go on More Walks
Even if exercise may not be your thing, a walk will be a good compromise. Especially when you can go outside, immerse yourself in nature, and take a walk to clear your head. If you surround yourself with plenty of greenery (indoor or outdoors), it can boost your mood.
Walking will also be great for physical health. It beats sitting at home all day and doing nothing (which can actually do damage to your body).
Plan Regular Checkups
Don't skimp out on doctor or even dental visits. Both are great for your overall health. Have a physical exam done every year to see if everything is good.
As for your dental appointments, twice a year is the normal scheduling routine. Your oral health can be linked to your physical health in so many ways. Don't believe us?
Did you know that poor gum health can be linked to heart issues? Now that you know, it may be a good idea to consider taking extra care of those pearly whites.
Stick with Them
Needless to say, the greatest challenge with setting health resolutions for the new year is sticking with them. It's important to set achievable, realistic goals. From there, you can be able to make things easier for you in terms of tracking your progress and scheduling your new routine that features healthier habits.
Ditch the bad habits, switch them out with new ones, and never look back.