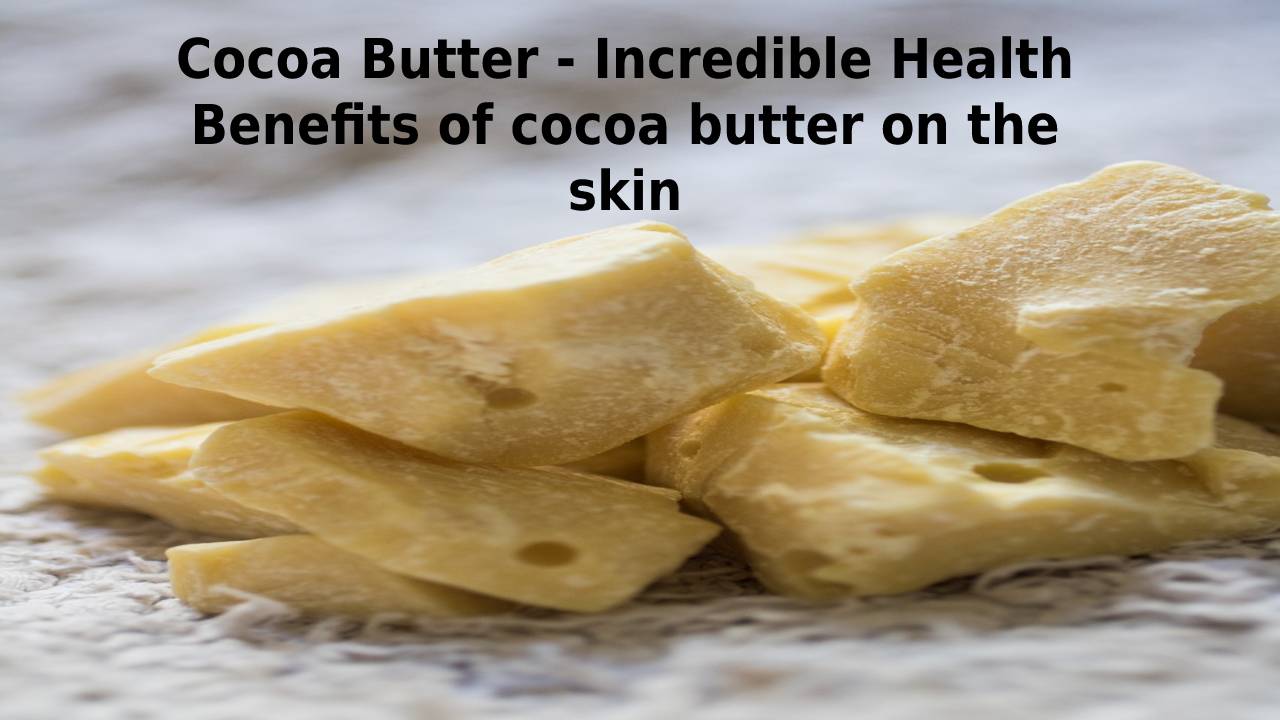 Cocoa Butter
The creaminess and fondness of chocolate come from Cocoa Butter, the fat that is naturally found in cocoa beans.
Many plants are rich in natural fats: olives, soybeans, peanuts, walnuts, etc.; only the cocoa bean provides a creamy and luxurious fat: cocoa butter.
Cocoa butter: Nothing fluxes in your mouth like chocolate, and that's also one of the reasons so many people love it. That is known as Theobroma, which means "food of the gods." Cocoa butter is an ingredient often used in skincare and cosmetics because it has powerful properties.
Cocoa Butter and Cosmetics
Today, if cocoa butter is famous, it is thanks to its use in many cosmetic products.
You may not know it, but it is fully used in the composition of hair or face masks, massage oils, sunscreens as well as for our lipsticks.
Indeed, it has moisturizing, healing, and antioxidant properties. These three effects make cocoa butter a
product of choice for our skin.
Its moisturizing power is useful when using it as a mask for hair and skin.
It is possible to mix one dose of cocoa butter for three argan oil doses. So you have a hydrating and nourishing mask for dry hair or damaged skin.
Combining its healing and moisturizing benefits helps restore healthy lips and skin, especially when skiing through lipsticks or sunscreens.
These products provide a protective layer to fight against the sun's aggressions, cold, and wind.
It owes its antioxidant power to the presence of antioxidant polyphenols and the content of vitamins and
minerals.
Used in the form of a cream, it helps fight against the formation of stretch marks for pregnant women, reduces wrinkles on the face, or even soothes certain skin diseases such as psoriasis and eczema.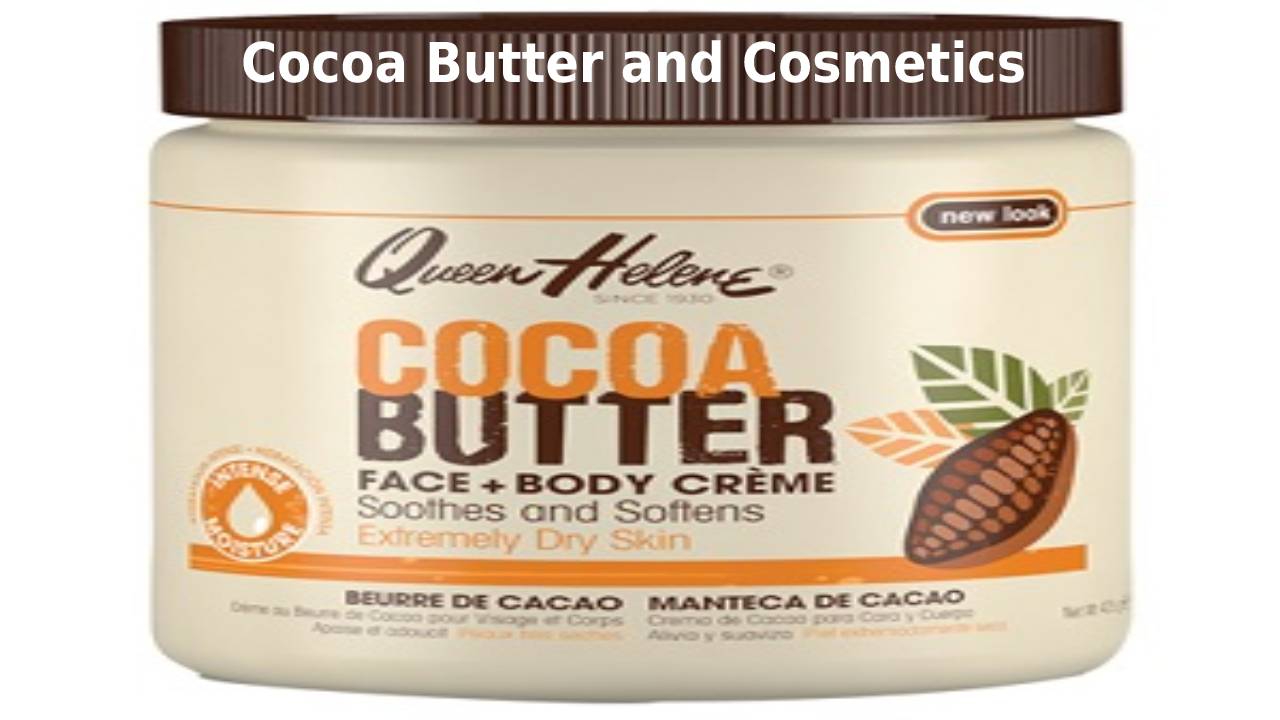 Incredible Health Benefits of Cocoa Butter
1. Moisturizes the skin
Cocoa butter is an excellent natural moisturizer that melts in your hands with your body heat. It is rich in fatty acids, which penetrate the skin for deep hydration.
One of the best ways to reap its benefits is to make your whipped body butter.
2. Nourishes the hair
Cocoa butter is also very influential on the hair. Use it, and they will thank you! Here's an easy leave-in conditioner balm recipe for your hair. They will be well fed and also very fragrant.
3. Serves as a base for shaving foam
Thanks to its creamy texture, it is often used in lotions and creams. Added to soap, it gives a perfect,
rich, and moisturizing shaving foam.
Ideal for men's beards or women's legs shaving. This simple recipe saves money but also nourishes your skin with good products:
4. Improves Heart Health
It is often thought that fat is bad for the health of the heart. As a result, it is better to use healthier fats in our diet. It is a perfect example.
The polyphenolic components in it lower inflammatory markers make the arteries harder; therefore, it naturally reduces the risk of a heart attack.
Benefits of cocoa butter on the skin
There are multiple benefits of cocoa butter on the skin, of which we will try to list the most famous of them. So here are a few:
1. Lightens the Skin
Cocoa butter does not contain hydroquinone and does not harm the skin. However, it has a slightly lightening action on the skin.
Instead of destroying the protective skin cells like chemically-composed beauty products, it strengthens them and rejuvenates your skin by lightening it very slightly.
In addition, it has an enormous contribution to phytosterols, and polyphenols effectively repair the skin.
Among the benefits of the cocoa bean is that it slows down skin aging by fighting against free radicals.
Your skin lights up more and more. It is supple, soft, and appears more apparent, more radiant.
2. For Skin Hydration
Ladies, you won't find a better gel or moisturizer than cocoa butter. Available everywhere and for all budgets, regular application to your skin would moisturize it.
It penetrates the skin's pores and nourishes the cells, from the most inaccessible layers to the most sensitive layers.
Add to 70 g of melted cocoa butter, 6 g of vanilla extract, 15 g of hazelnut oil, then 1 g of beeswax.
Mix everything well and put it in the refrigerator for 1 hour.
This solution is applicable both at night and during the day. But its application is more suitable on clean skin and preferably at bedtime.
It is regular care suitable for all skin types and all seasons. This treatment will have time to hydrate your skin in the depth and protect it.
3. For the face and against acne
It is made from cocoa beans and is natural aesthetically. When you suffer from skin problems, pimples, and acne, the solution now is cocoa butter.
Indeed, thanks to the oleic acid in it and its various other properties, the regular application of cocoa
butter allows you to fight against acne and facial skin imperfections effectively.
To finish once and for good with skin imperfections, opt for masks made from cocoa butter.
Applying it directly to pimples with a simple hand gesture allows them to be eliminated in record time and
regain the softness and radiance of your skin or reduce their unpleasant appearance.
Also Read: Hair Ties – Best Hair Ties for Different Hair Types and Styles