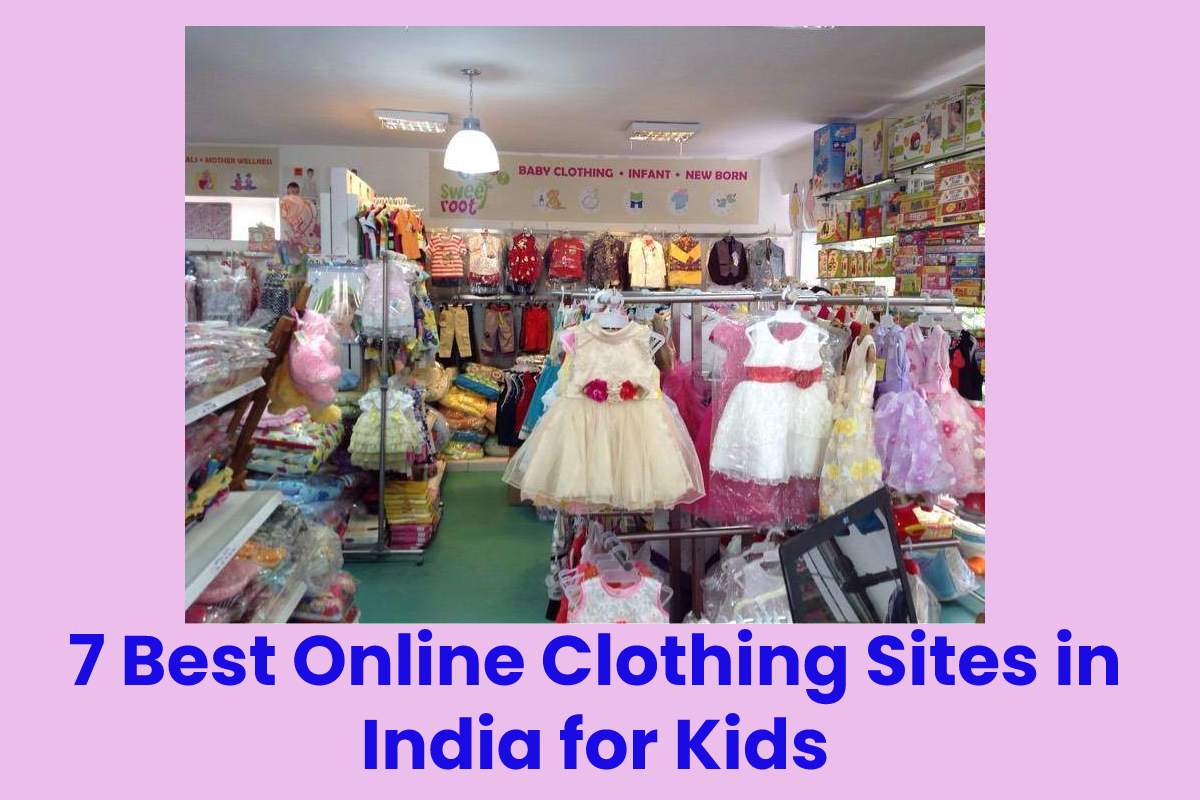 Best Online Clothing Sites in India for Kids
Best Online Clothing Sites in India for Kids, You always want only the best for your kids, even in trivial matters. You are always conscious about the kind of outfit your kid wears, the kind of accessories your kid carries, and the kind of personality your kid carries. This is why you are always extremely conscious about the stores & brands you choose to shop for your kids. We have compiled a list of 7 online stores that will provide you with quality products and trendy outfits. This list will help you sort your shopping destination for your kid!
FirstCry
FirstCry is one of the pioneers who came up with the concept of specialty stores specifically for kids. You could buy everything that your kid could need, from this e-commerce platform. The company started its operations in the year 2010 and in 11 years, it has expanded its physical stores (380 outlets to be precise), across the country. Currently, you can buy products like boy fashion, girl fashion, footwear, toys, diapering, feeding, gear, nursery, mom's wear, etc. from this online store. More than 20 million families trust this particular e-commerce marketplace for their needs.
Hopscotch
Hopscotch is again a beautifully designed website that caters to the kids' needs. You need to open the website once and you will not be able to refrain from going on a shopping spree! This store has got everything, right from casual wear & party wear to dancewear & ethnic wear. Apart from clothes, you will also be able to shop for accessories, essentials and toys & books, from this online store. On this website, you will be able to add filters on the basis of age, brand, occasion, price, etc, and get some of the best options for your kids, without much of a searching effort.
BabyCouture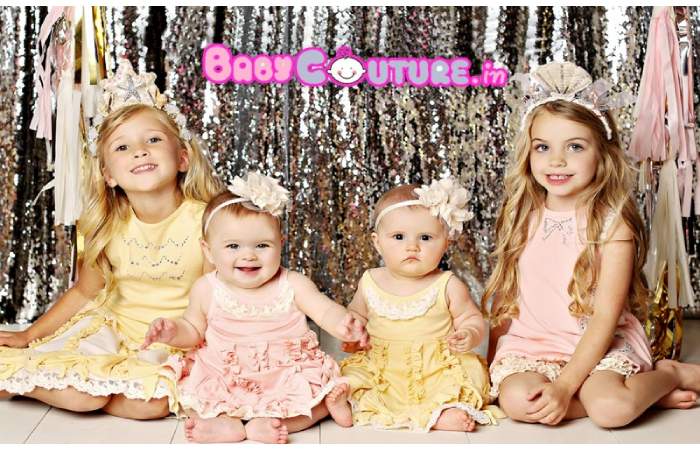 You can say that this is a one-stop destination for all the parents who want to buy trendy & fashionable wear for their kids. BabyCouture (the couture part of the brand name) is not just for the sake of the name; you will actually find boutique outfits for your kids, at the store. It can check out sections such as 'Birthday Boutique', 'Premium Boutique', and 'Mom Boutique', where you will find some exclusive options for your kid. You will also find designer stores from names like Saka Design, Swanky Me, and Tia's Closet.
Ed-a-Mamma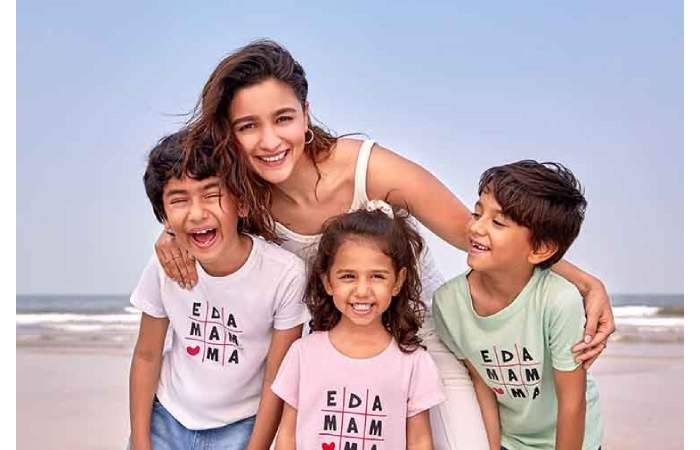 It would be safe to say that Ed-a-Mamma is a conscious brand which is not just about fashion, but conscious fashion. All the clothing that are listed on this store, is made of natural & biodegradable fibre. Things like fabric scrap is used to make fashion accessories like hair bands & potli bags! The brand is also conscious towards its customers (before making apparel, the fabric is pre-washed & dried so that there is no shrinkage). As far as the collection at the store is concerned, you will remain amazed at the kind of options available to you, at Ed-a-Mamma.
Myntra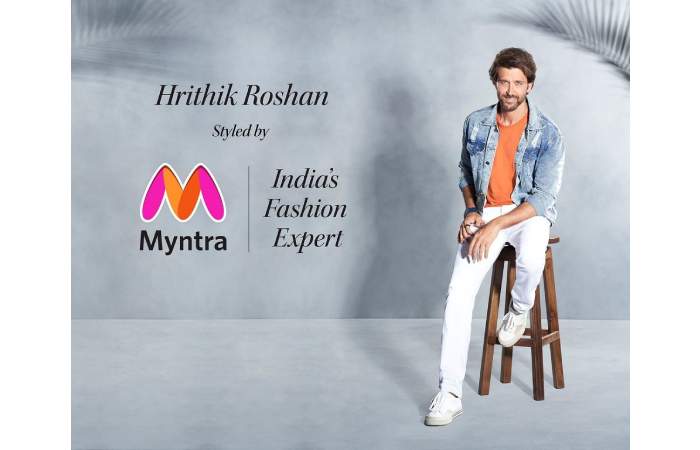 Myntra is the ultimate online fashion destination for millions of Indians. When we talk about fashion and online, we cannot not talk about this particular online store. This store has an extensive collection for all age-group, including kids. While browsing through this online store, you will never run out of options. There remain a dedicated section called as 'Kids' where you will find all the fashion products that your kid can need. Right from boys & girls clothing to footwear & kid's accessories, you will find all the options at this online store. Use Myntra coupon codes and deals to save on your fashion products.
Fabindia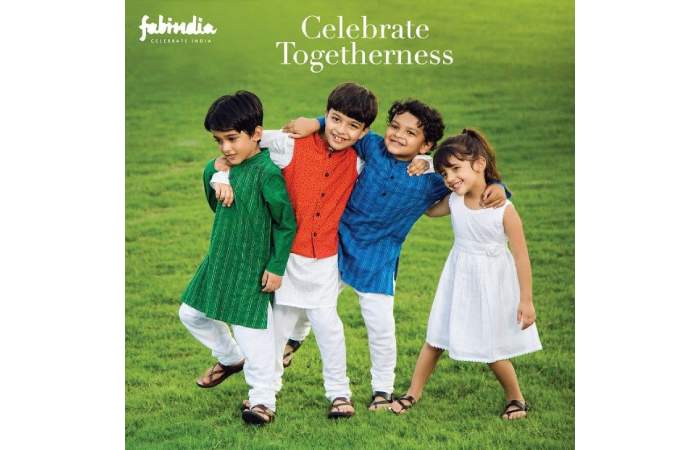 Fabindia is a known name because it features products made using traditional Indian skills and hand-based designing. If you want to buy something truly ethnic and talk India. Then you need to check out the collection at this online store. Apart from a great collection for adults, you will find some amazing ethnic options for kids as well. Check out the store, you will find apparel options for girls, boys, and infant boys & girls, at the online store. While browsing through the store, do not miss out on checking the collection section (it has some amazing theme apparel like Malhar, Rajwada Collection, and Hand Block Print).
Gini & Jony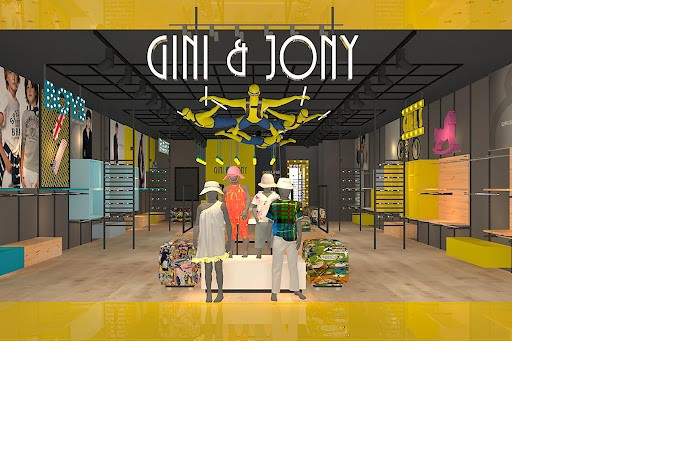 This brand has worked a lot in establishing itself as a fashionable clothes brand for kids. The brand remain founded in the year 1980 and has gained popularity because of its versatile fashionwear collection, for kids. Right from casual wear & nightwear to party wear and activewear, you will find it all with this clothing brand. You can shop clothes for babies, toddlers, and adolescents, from various stores of Gini & Jony.