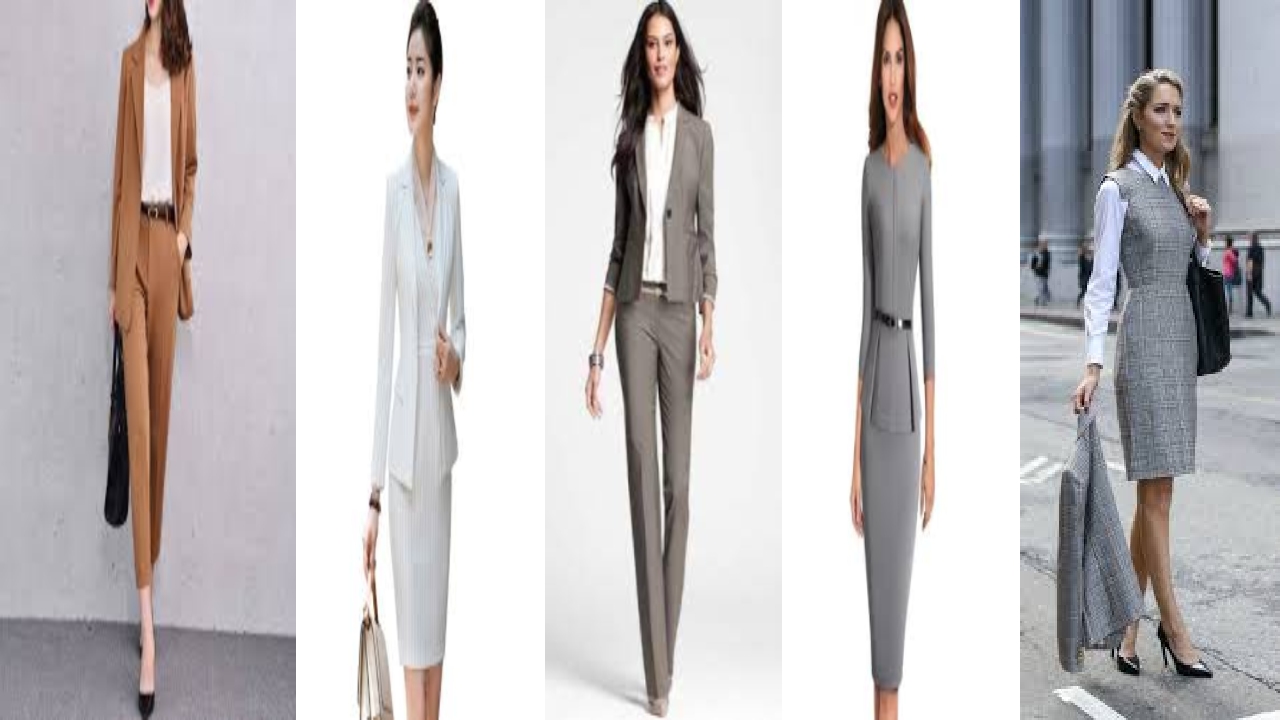 Office wear for Women
According to psychologists, when choosing Office wear for Women, most women make typical mistakes that emphasize their shortcomings more than their advantages.
Only experienced and knowledge of the basics will allow you to look elegant and remain bright and individual.
Each of us dreamed of becoming someone in childhood, some dreamed of a career as an actress or singer, and someone saw himself as a doctor or teacher. Yes, we all dreamed!
But time passed, and our dreams, in whole or in part, turned into reality. Each of us performs a particular social role in our life.
And if this is the role of a businesswoman, she imposes on us the obligation to create and maintain the image of a businesswoman.
A businesswoman means high professionalism, emotional restraint when making decisions, and, of course, keeping a business style in a suit.
You are a businesswoman building your career in the office. It forces you to play by the official rules, which also apply to the dress code.
By accepting the offer to work in a team, you automatically got the rules of team play. And office wear is also an integral part of these rules.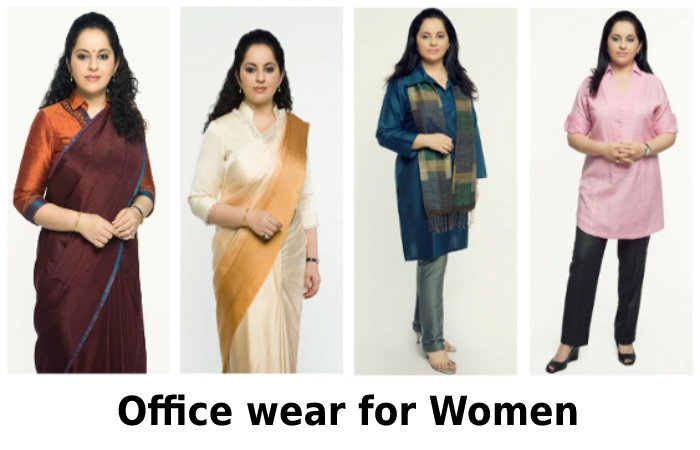 Office wear for women should be elegant.
Office wear for women should be elegant, neat, and attractive. You don't have to run to a brand store and shell out a lot of money for an expensive suit trying to look businesslike.
It is enough to purchase a quality item that will meet three requirements and not irritate the interlocutor.
The clothes you spend most of the day in should suit you and not just do your office needs.
If you feel comfortable in it when you look at yourself in the mirror, you get a smile, then, undoubtedly, you have chosen your item.
And of course, you should have several options for a business suit.
You are a living person and have the right to change clothes as many times as your emotional state requires, even if it will be office clothes again.
Rules and types of Office wear for women.
How to feel comfortable in the new office and at the same time fit into the dress code established by the company? What is the perfect business suit?
How to look like a five-plus in significant negotiations? How can you radiate the success of the company you represent with your appearance?
Here are the basic diagrams that will help with the answers to these questions
1. Business style
It is the strictest and most elegant dress code. It can be found in banks, in the insurance industry, and senior management positions.
There are stringent limits on the choice of clothes.
2. Business casual
It is born from the fusion of a strictly business dress code and democratic simple.
And if we have not yet reached the spread of calm in serious companies, unlike the homeland of Zuckerberg, then BC is actively gaining popularity.
This style is a set of clear rules for employees of serious corporations. It allows you to dress comfortably,
elegantly, and look presentable in any situation.
Of course, things are a little simpler in BC.
3. Smart casual
The look in this "smart-casual" style is a combination of light elegance and sport.
Smart is called brilliant because it brings together seemingly incongruous concepts.
It also makes it possible to go to an evening event in the same outfit after office.
Smart casual is at the peak of popularity in young, dynamic companies, as it gives freedom of movement while maintaining elegance.
4. Casual
Suitable for office work that does not involve contact with clients or in creative fields.
There is a so-called "Casual Friday" in some companies when everyone can come to work in casual clothes.
And especially creative people have such a Friday – 5 times a week. But even in the most democratic style, there are rules and unacceptable things.
Online stores where you get Office Wear for women
1. Office Wear for Women – Formal Shirts, Tops & Blouses
It is a perfect blend of the latest style & hues along with elegance. Pantaloons bring a wide range of Office Wear for Women – Formal Shirts, Tops & Blouses, just for you.
Available in various colours, patterns & sizes.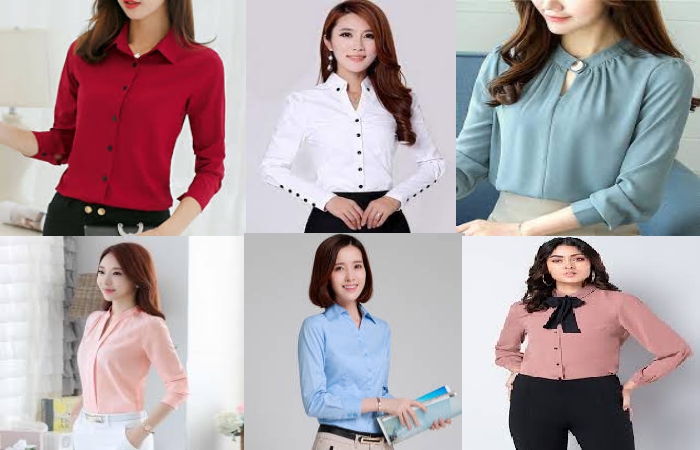 2. Work Wear for Women from AJIO OWN
AJIO's magical collection of apparel, footwear, and accessories has something for everybody!
Discover contemporary designs that are fresh-from-the-oven in AJIO's range of stylish menswear, statement-making women's wear, and cool kidswear.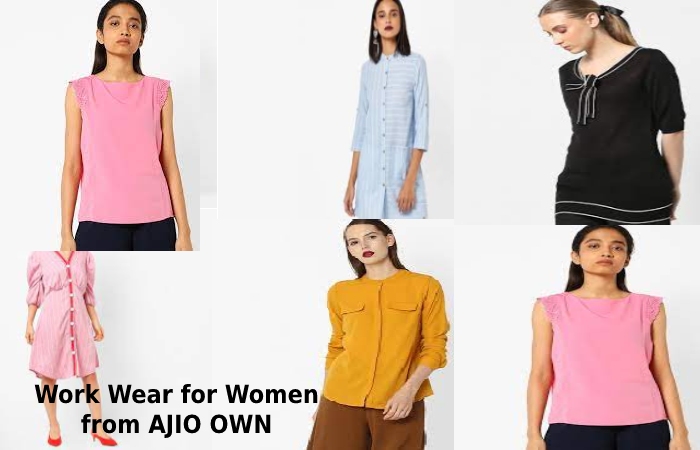 3. Buy Women's Formal Wear in India
Buy formal wear for women and men from our handpicked collections only by the top brands.
On Myntra, you will find practical women's formal wear, accessories, footwear, and make-up options with amazing discounts.
We offer prompt delivery of your order with a facility to track it, COD, and free shipping too.
Be sure to visit the site as soon as possible and download our mobile app to start shopping.
4. Women's Workwear Online Shopping
At FabAlley, we have an exclusive collection for curvy women as well.
CURVE collection consists of tasteful work plus size dresses, office plus size tops, work plus size skirts, and work plus size bottoms.
You will find every style you are looking for in women's western office plus size clothing.
Select these beauties in soft, comfortable, and breathable fabrics such as poly lycra, cotton, and viscose.
The size ranges from XL, 2XL, 3XL, and 4XL. Take your pick, and you are all set to flaunt a fantastic office look!
5. Women's workwear & suits
Does your workwear wardrobe need an update?
Office Wear range has stylish options for work and beyond, from smart ladies trousers suits to chic pencil skirts, white shirts, and other essentials.
Shop for basic black trousers or trendy cropped styles, or stock up on women's blazers and other ladies office wear classics with on-trend details to help you stand out from the crowd.
Also Read: Knee Length Dresses – Buy Knee Length Dresses Online at Myntra