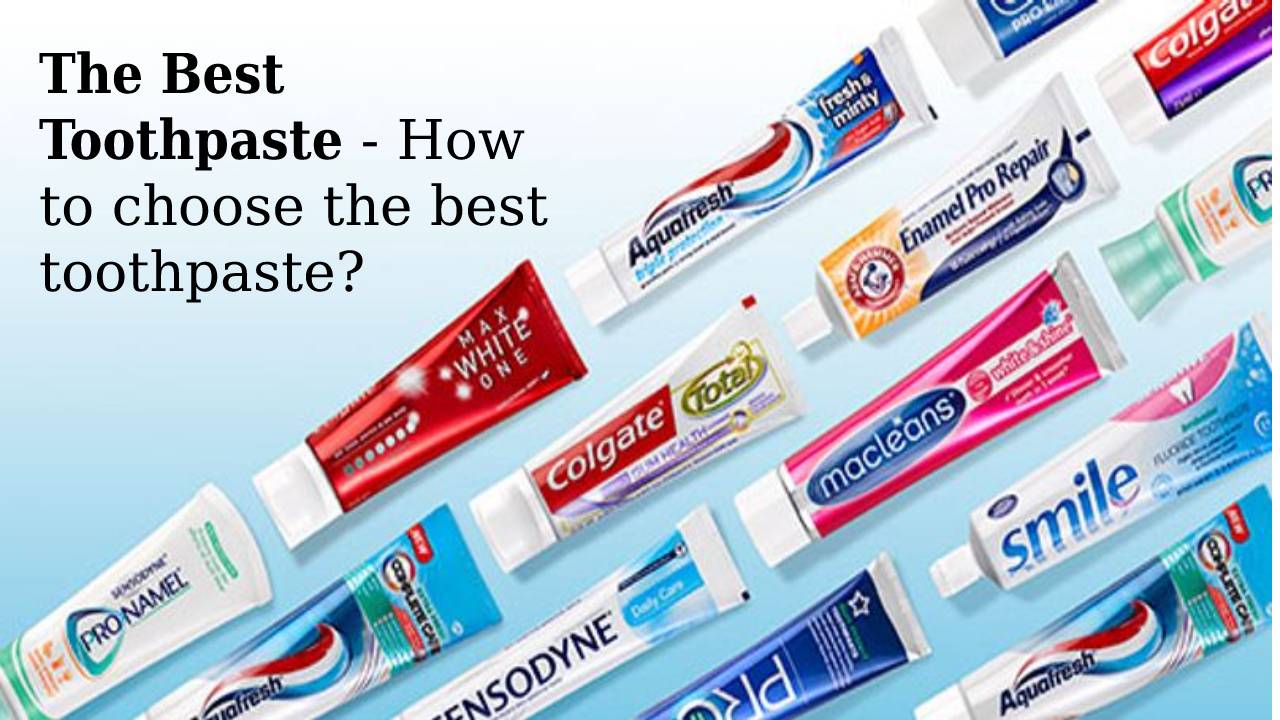 The Best Toothpaste
The Best Toothpaste would improve your oral hygiene, containing sodium fluoride for its ability to remineralize the teeth.
The following article provides some valuable tips to get your teeth cleaned well and choose the "best toothpaste."
Who hasn't wondered what the best toothpaste is?
First of all, it must point out that toothpaste is not the main factor determining good oral hygiene, but the
the mechanical action of the toothbrush.
The main factor for effective cleaning is brushing; it must be done twice a day (morning and evening) and, if
successful, even 3 times (after lunch).
The brushing movement must not be horizontal but vertical, always from the gum towards the tooth, with the toothbrush slightly inclined, to remove bacterial plaque in the gingival sulcus for good.
Complete the cleaning in the interdental spaces, where the brush cannot reach, dental floss and interdental brush are used.
How to choose the best toothpaste?
When we decide to buy toothpaste, we need to check the ingredients carefully.
If we want to fight dental caries, we must buy a toothpaste containing sodium fluoride for its ability to remineralize the teeth.
There are several good products in the shop.
By now, almost all contain sodium fluoride in the right measure because the use of excessive amounts of fluoride can cause severe damage to the body.
In particular can cause the onset of fluorosis, a disease that causes white spots on the teeth, often irreversible.
The decree of 2 April 2008 introduces the obligation to report on toothpaste containing between 0.1 and 0.15% of fluoride the following message: "Contraindicated in children."
There is also antibacterial toothpaste containing triclosan or chlorhexidine, abrasive ones composed of calcium phosphate and calcium carbonate, whitening, and anti-tartar.
Below, we've rounded up the best toothpaste on the market, including options to reduce sensitivity, smudges, odors, and more.
1. Mentadent White Now Ice Cool
White Now Ice Cool uses Blue Light technology which deposits blue particles on tooth enamel to neutralize other colors and let only white shine through.
It is primarily an optical effect, but the result is fantastic.
Teeth appear whiter, and you feel a fresh sensation after brushing them but not the "burst of freshness" promised by the advertisement.
The important thing is that it is effective; the rest takes a back seat.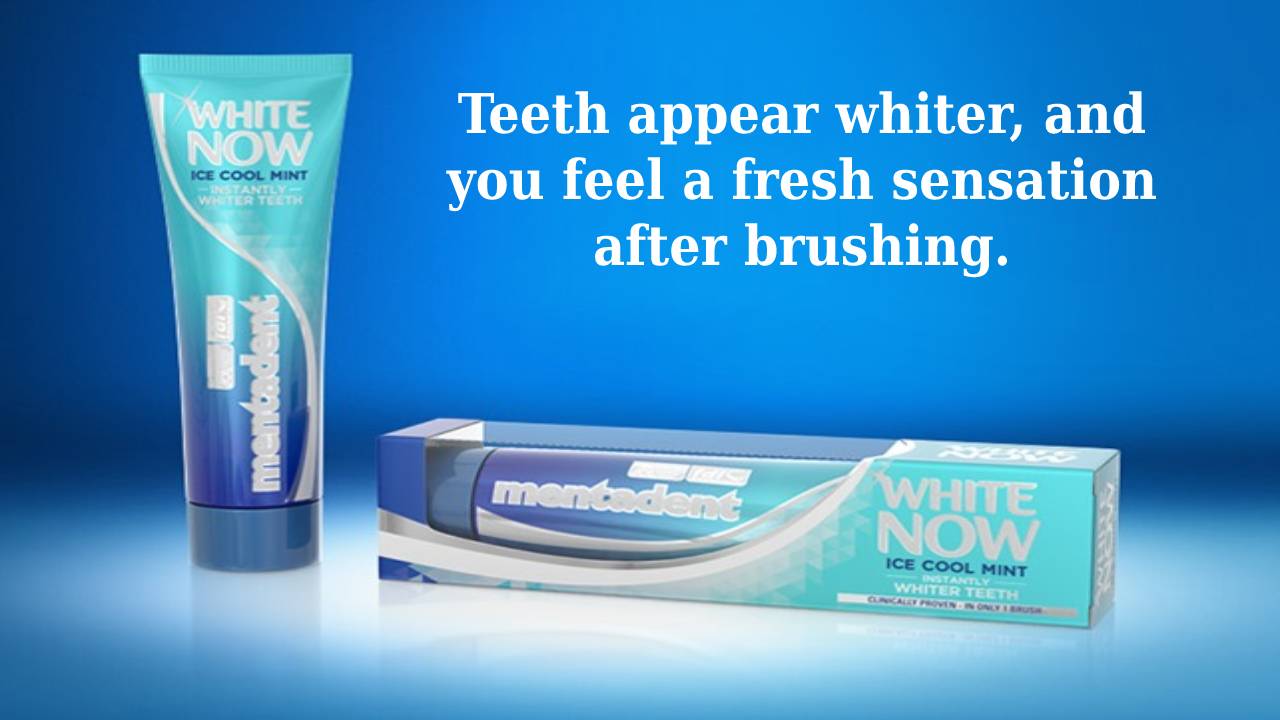 2. Crest Gum Detoxify Deep Clean Toothpaste
Gum disease needs to be diagnosed and treated by your dentist, but if you suffer from symptoms or want to fix them.
What may be a problem down the line, get this toothpaste, another choice that has earned the seal of approval.
Activated foam searches for and neutralizes dental plaque bacteria in hard-to-reach places, especially along with the gum line, to fight and prevent gingivitis.
The gentle cooling effect keeps the gums fresh during and long after brushing.
3. Elmex Sensitive Whitening
Most dentists often recommend Elmex Sensitive for its effectiveness.
Regular use allows you to whiten your teeth. It also gives a natural feeling of freshness and can be effective against bad breath and relieve sensitive gums.
Also, the time does not hesitate to look for it on the internet; it is much cheaper than pharmacy.
4. Fluoride toothpaste for cavity protection Aquafresh
As we said, cavities suck. But rest assured, cavities can happen to the best of us, even with daily brushes and fluoride rinses.
Filled with fluoride and superior antibacterial foam, this is an excellent option if you are looking to fill some void in your oral care routine. (The hole is a cavity, do you understand?)
5. Costs Gel for Sensitive Teeth and Gums
This organic mint dental gel boasts a fluoride-free formulation that soothes the gums.
With use, there is a reduction in bleeding until their complete disappearance.
It has a pleasant texture and guarantees a feeling of freshness after brushing.
6. Colgate Optic White Renewal Teeth Whitening Toothpaste
Nothing we've tried is better than Colgate Optic White when it comes to daily whitening.
The delicious pasta contains 3% hydrogen peroxide, more than any other brand on the market.
The lightening results are immediately visible, and the whitening results over time.
Add to this a good dose of fluoride to combat any sensitivity, and with a few brushing, you will notice that the spots fade.
It has also received the American Dental Association's seal of approval for the whitening category.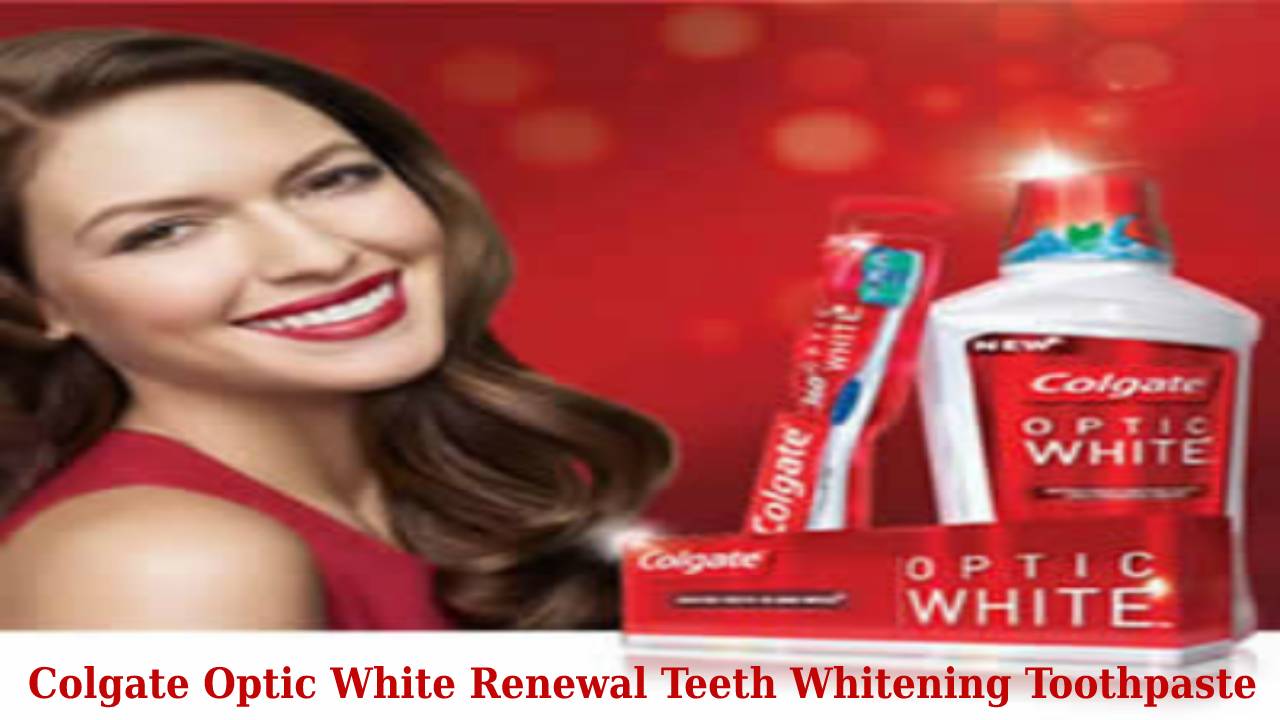 7. Oral B Pro Expert Professional Protection
Protect against cavities and more. Very complete, its formulation is just as effective in relieving sensitive gums as in fighting bad breath.
Using a good water jet and Oral B Pro Expert toothpaste will give you an even better result!
Also Read: Short sides long top hairstyles – Best haircuts for men with short sides