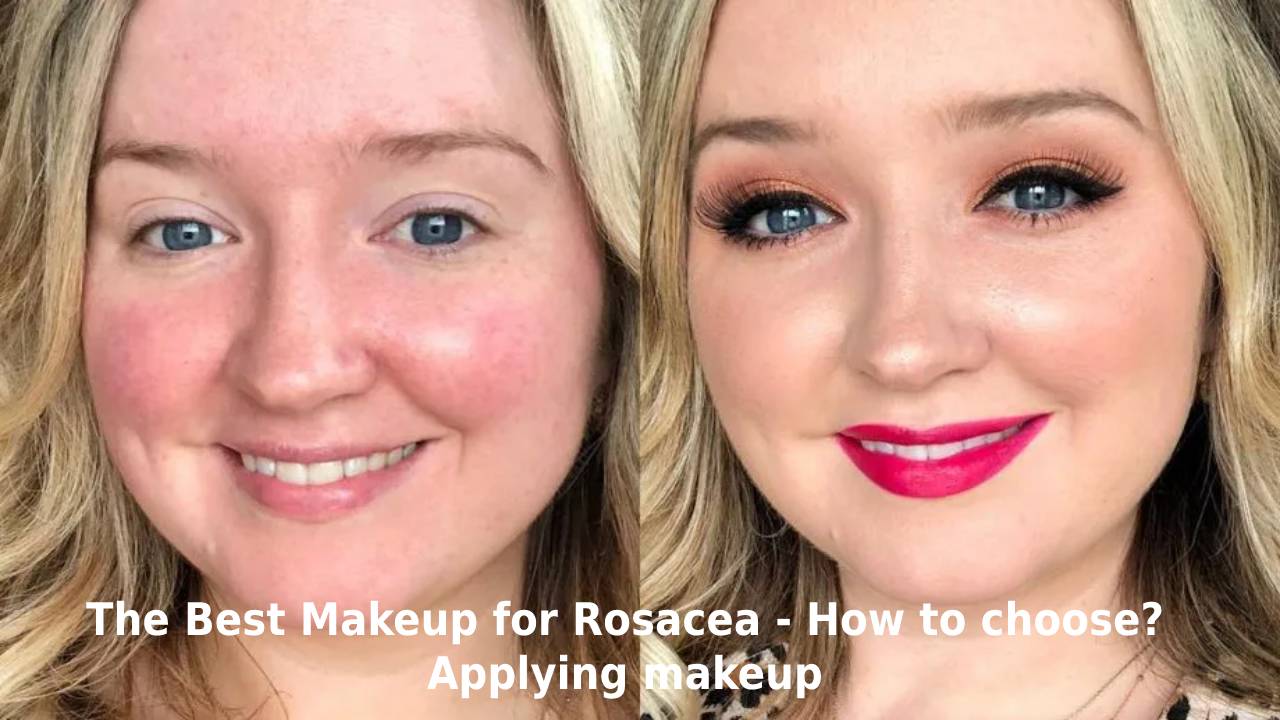 How to wear makeup when you have Rosacea?
The best makeup for Rosacea can help instantly improve the look of your skin and boost your self-confidence about your appearance.
Hypo-allergenic makeup designed for people with this skin condition can be the answer to effectively concealing Rosacea trademark redness.
The small, dilated blood vessels of Rosacea that are noticeable and create redness (and complexes) are sometimes difficult to cope with in public.
Fortunately, makeup can camouflage this skin problem and then looks like a promise to regain your self-confidence, provided you use it wisely.
How to choose your makeup when you have Rosacea?
Before even using it, you should learn how to select suitable products and tolerated them by your sensitive and sometimes hyper-reactive skin.
Indeed, the use of certain cosmetics worsens the inflammatory state of your epidermis suffering from Rosacea.
You can quickly feel tingling and burning sensations, especially after applying certain cosmetics.
Therefore, it is essential not to use "unsuitable hygiene or cosmetic products" which "can be aggravating and triggering factors for redness."
For example, you have every interest in being "careful with very long-lasting makeup," which is more drying than the others and challenging to remove.
And therefore, capable of "attacking the skin during makeup removal," it is necessary to rub to remove them.
The best thing is to favor "high tolerance" products because they have been "formulated specifically for susceptible skin," explains Célia Guevara.
The expert in corrective makeup also advises opting for products whose formulas contain integrated "sun protections," which avoid the inconvenience linked to UV rays.
Applying makeup for Rosacea
To effectively and durably conceal the redness associated with Rosacea, first of all, be sure to moisturize your skin.
This step is essential to prepare the skin for makeup, improve skin comfort and allow corrective makeup to hold.
Opt for an anti-redness and soothing day cream that comes with sun protection.
This cream also makes it possible to "limit roughness and desquamation, therefore obtaining a smoother and more homogeneous makeup," states the makeup artist.
Be careful, however, not to choose a treatment that is too rich if you have combination or oily skin because this could affect the hold of the makeup on the T zone.
Also, be sure to apply your cream delicately because it is "too vigorously.", the gesture "attacks the skin and increases the redness."
1. Covermark Face Magic Foundation Light Brown N ° 6 1 Unit
The Face Magic foundation from Covermark is designed for women with mature skin.
This dermo-cosmetic corrector allows them, among other things, to conceal dark circles, wrinkles, and other minor defects under a matte finish.
2. L'Oréal Paris – Infallible Golden Beige Long-Lasting Powder Foundation
Infaillible 24 Heures is a powder foundation from the famous L'Oréal Paris brand. Ideal for all skin types, it suggests very high coverage for 24 hours.
This will allow even the most accentuated imperfections to be concealed under a matte finish.
3. Macrene Actives High-Performance Tinted Moisturizer
Cantor says it's the choice for those who prefer lighter, more colorful moisturizers than regular foundations.
Praise the formula developed by the dermis to contain ingredients that help reduce redness.
Shrink pores and protect against environmental damage.
And minimize the appearance of fine lines and wrinkles. It's expensive, but considering all of these perks, it's well worth it.
4. NYX Professional Makeup Can't Stop Won't Stop
Can't Stop Won't Stop is a liquid foundation developed by the Nyx brand.
It offers high coverage that lasts for 24 hours without transfer. The manufacturer reassures that this is a waterproof product that retains a matte finish for a long time.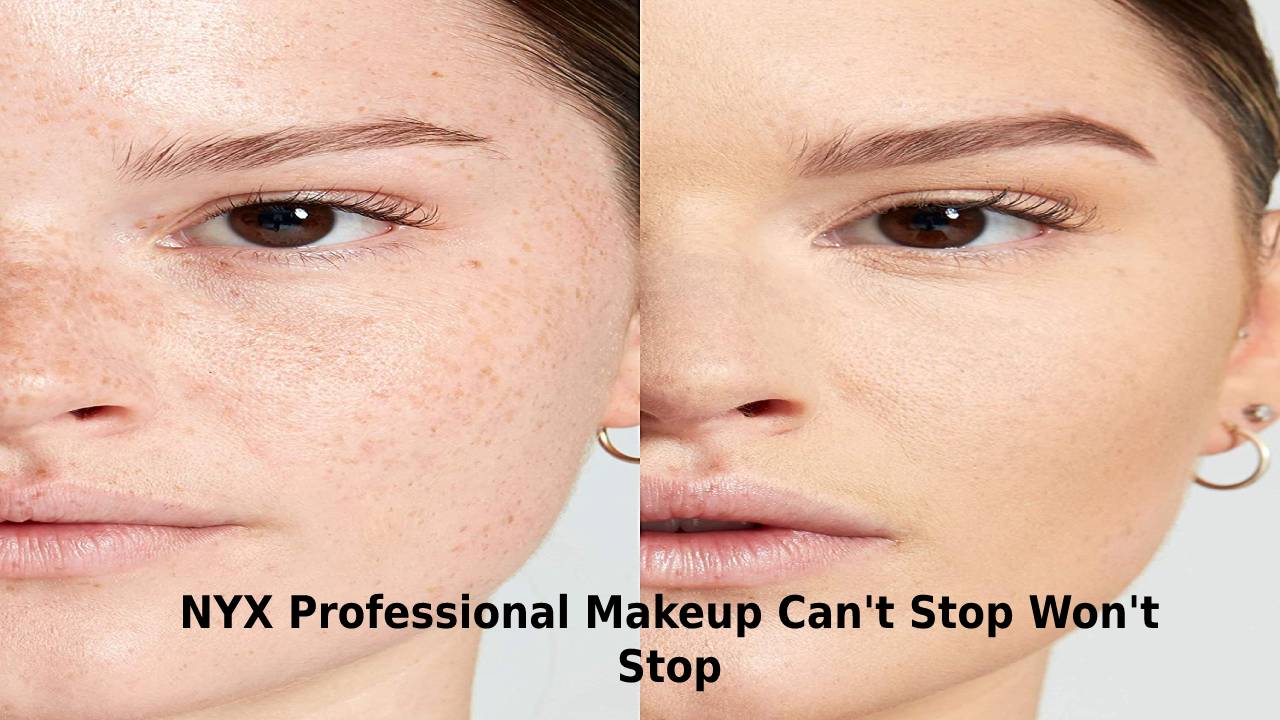 5. Peter Thomas Roth Skin to Die For Anti-Redness Treatment Base
Prepare your skin with a green foundation before treatment; post-makeup is one of the most effective ways to eliminate rosacea-induced Red-ness.
The value goes back to basic color theory. Since green is the opposite of red on the color wheel (remember the one in your elementary art school class?),
It neutralizes redness, making skin look more even instantly.
This particular primer boasts both a green tint and a litany of soothing ingredients.
Think niacinamide, Gotu kola, and chamomile, to name a few – to boost redness-reducing benefits.
What to look for in Rosacea makeup?
1. Fewer ingredients
In general, the simpler and shorter the list of ingredients, the better, as there is less chance that there is
something in the blend that will irritate your already stressed skin.
2. Without alcohol and perfume
Just like you would when choosing skincare products, avoid both, some of the more common irritants, Cantor, explains.
3. Calming ingredients
More and more makeup formulas today include adding skincare ingredients that can help calm and soothe the skin, think aloe, chamomile, and allantoin, to name a few.
Also Read: White Ink Tattoo – Benefits, Disadvantages, Most popular White Ink Tattoos