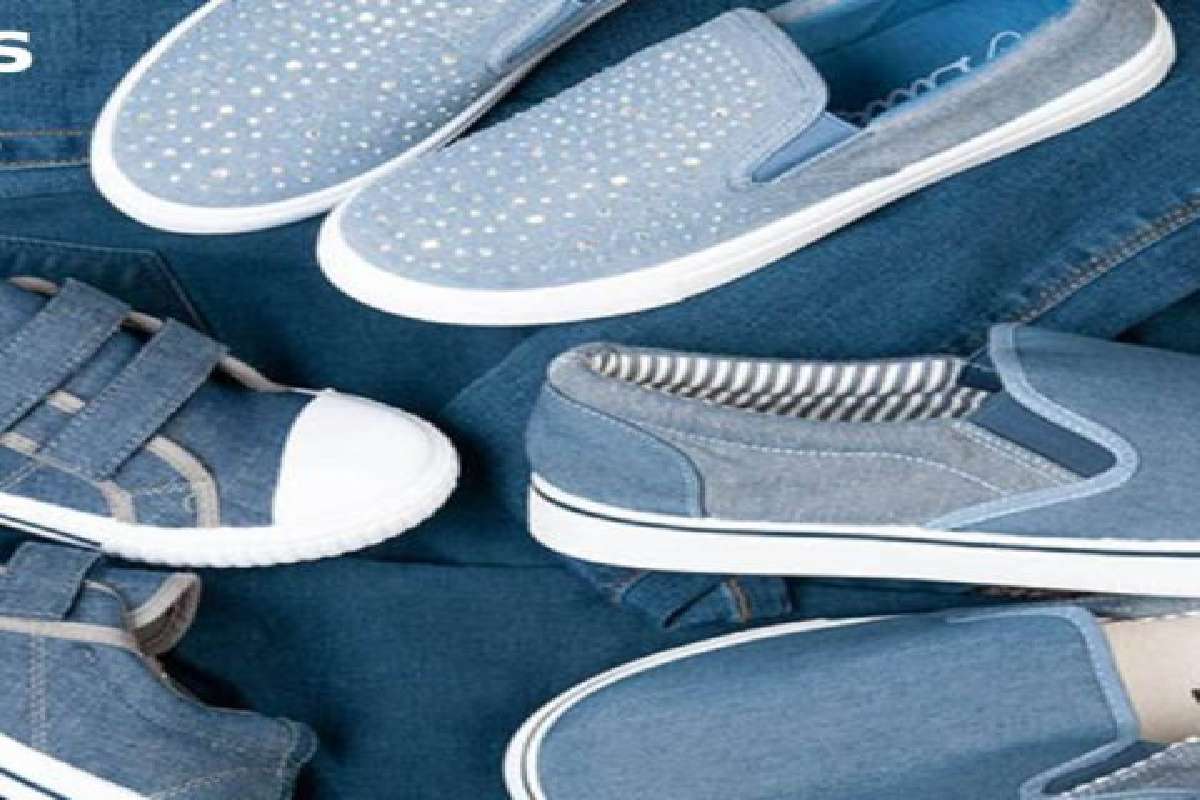 Canvas shoes: A range of possibilities
Canvas shoes are both comfortable and easy to wear. You can still adopt a summer look while keeping your feet warm, thank you canvas shoes.
Spring is already well underway, yet it isn't easy to get our prettiest sandals out in the face of a little capricious weather. But all is not lost!
More and more widespread at the feet of "fashion addicts", canvas shoes are now available in a thousand and one ways.
Plain, patterned, with embroidery or in flashy colours, there is something for everyone, and we love it!
Lighter than their cousins, fashion sneakers, canvas shoes are both comfortable and easy to wear.
With a bit of dress, the 100% girly summer look is guaranteed.
With shorts or jeans, you'll opt for a relaxed style that's perfect for a city trip.
The star of this year: the immaculate white Converse, favourite colour for a sunny summer.
In short, you will understand, canvas sneakers are a real chameleon that adapts to all occasions!
Which brand of Canvas Shoes to adopt?
Do you dream of a pair of lightweight, sturdy and stylish canvas shoes?
The most prominent fashion brands have understood this and are now offering increasingly sophisticated models.
Converse and Vans remain safe values among the most recognised brands.
Trendy colours, low or high shoes. The most difficult is to choose from a selection of models, each more original than the next.
This year, the Victoria and Jack and Jones canvas shoes are essential.
In addition to being at a mini price, they bring a touch of originality with models inspired by the famous espadrilles.
With canvas shoes, adapting your outfit to suit your mood becomes child's play.
How to clean canvas shoes?
The canvas shoes are ideal in spring and summer. Lightweight, breathable and comfortable, they are easy to wear.
On the other hand, although they are fashionable, they are, throughout the season, confronted with external aggressions and get dirty quickly.
It is necessary to maintain them regularly to last as long as possible and clean them as soon as they need it so that the stains do not become encrusted.
To maintain your canvas shoes, you can use a specific product for this type of material, such as cleaning foam.
Thus, the stains will not settle permanently. Light colours will easily wash off with soapy water.
Canvas or textile shoes, such as tennis shoes, sneakers, or even espadrilles, have many advantages, including being washed in water.
On the other hand, it is not advisable to wash it with washing machine detergent at the risk of deforming the shoe or that the sole comes off. Prefer a hand wash.
The cleaning of canvas shoes is relatively simple. Preferably use a damp cloth with soap to remove a stain.
Rub evenly over the entire surface of the shoe, paying particular attention to the stain.
And clean the pair of shoes, even if both do not look dirty to you, to avoid colour changes.
Don't forget to clean the insoles and outsoles as well as the laces as well.
To clean your shoelaces, remove them and wash them separately. Rub lightly with a brush or by hand to remove dust or dirt.
If your laces are white, soak them in a mixture of water and bleach. In the case of coloured laces, immerse them in a container with soap and water or detergent.
After rinsing your laces, allow them to air dry.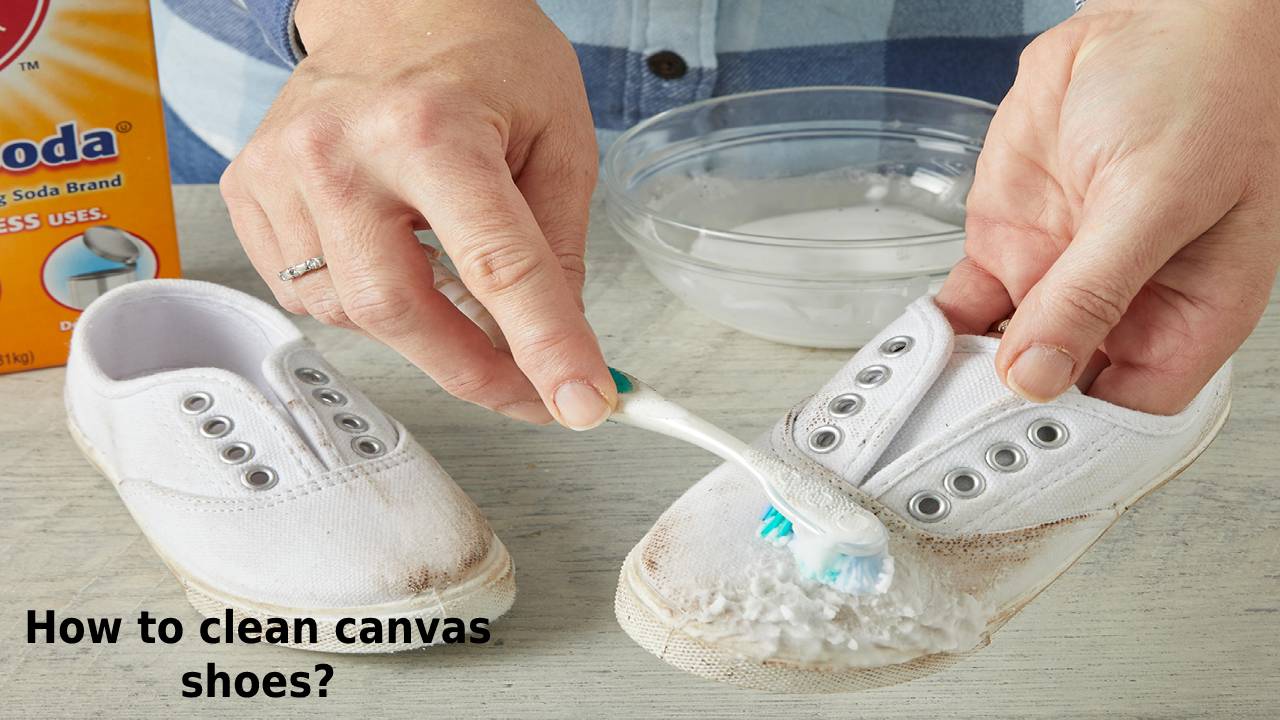 Different tips for cleaning white canvas shoes
White tends to stain more easily.
You can, for example, use baking soda mixed with dish soap and apply it with a damp brush. Then rinse off the excess with a cloth or sponge.
This method is one of the most effective. You can also use white vinegar, lemon juice or toothpaste to revive the white of your shoes.
Let your canvas shoes air dry and not near a heat source to avoid stains and halos. However, do not let them dry in the sun, as this may cause the colour of your shoes to fade.
If you have suede, nubuck or bi-material leather shoes, maintenance and cleaning differ. You will need to use specific products so as not to risk damaging your boots.
Canvas Shoes for Women
Lightweight and comfortable, canvas shoes are delightful and easy to wear.
They adapt to all feet, even the most sensitive and challenging to put on.
Some of our models are lined with foam or sponge for perfectly healthy contact with the skin and increased comfort.
With laces, elasticated, closed by hook-and-loop tab (for a perfect adaptation to the instep), a wide selection of derbies, slip-on, sandals, mules, ballerinas, clogs are offered to you by your Daxon brand.
From 35 to 42, comfortable width, large width or even extra wide for some of our models.
Women's canvas shoes offer you great flexibility, unparalleled comfort and are lighter than sneakers.
At home and during your outings, they are very appreciable. Nice pants, a blouse and a cardigan and voila! You are now ready for lovely spring and summer walks.
You will enjoy slipping your favourite pair of canvas shoes into the holiday suitcase. They are all light and take up almost no space, a real asset!
Unless you prefer to wear them to stroll around in peace at home, they represent an excellent intermediary between slippers and leather shoes.
In terms of style, the seasonal fabrics match every whim for our greatest pleasure.
Plain, with pretty stitching or a slight bias, nicely printed, striped, polka dot, checkered, sporting lovely tiny flowers.
The plus difficult is to choose! However, their price remains so reasonable that we can easily afford several pairs during the season.
It's time to let yourself be tempted.
How to make canvas shoes wider?
You may need to stretch your canvas shoes for various reasons – from simply wanting to soften them to improve their fit if they are too tight.
It happens to everyone: you try on shoes in the store, and they seem to fit perfectly, but when you first go out, they cause abrasions, and your feet hurt.
With this guide, we want to reveal some of the easiest tricks to widen your new canvas shoes by giving them the shape that best suits your foot.
Also Read: Boat Neckline – How to modify the blouse to make it with a boat neck?