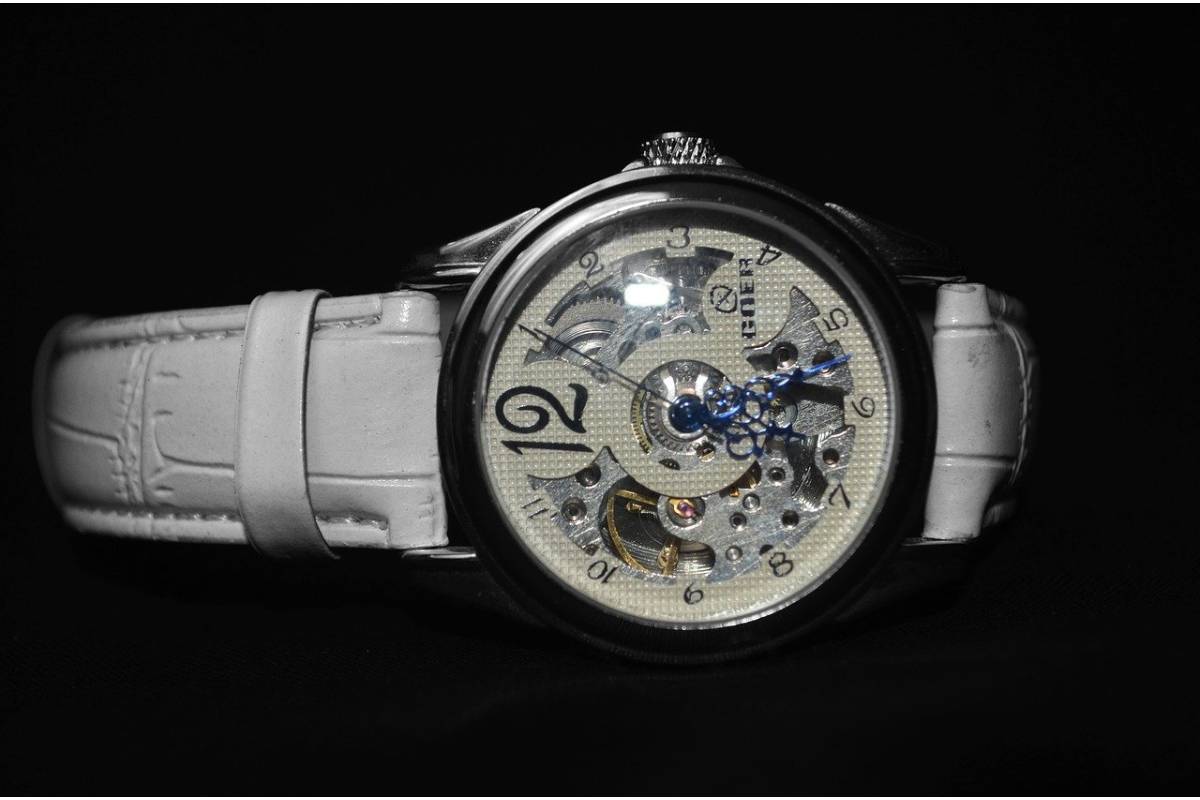 Conversations about white dial watches never seem to get old. Sure, while accessories come down to personal preference, serious watch collectors would agree that you should have at least one of those in your arsenal. More often than not, watches with white faces are confined to the dressier end of brand catalogs. They make more appearances on classic, dress watches than on tool watches. However, the case is quite different with Tissot.  White Dial Watch
Known for its diverse collection of watches, Tissot has everything you're looking for in a watch. Whether it's a dress watch you can wear on formal occasions or a sports watch to accompany you on the weekends, you're sure to find a watch that matches you.
Continue reading as we discuss the reasons to buy a white dial watch. We have also curated a list of our top picks from Tissot.
The Psychology Behind White Dial Watches
Color is such a powerful force that it has profound psychological effects. While color perceptions are subjective, they can also have universal meaning. For example, white suggests simplicity and sophistication. It is also regarded as a marker of purity and a symbol of honesty and truth. It's a color against which other colors stand out and become more vibrant.
When you wear a white dial watch, you exude an aura of refined elegance and classic style. It's usually seen as the opposite of black, but their meanings are not necessarily the complete opposite.
Why You Should Wear a White Dial Watch
When you're buying your first luxury watch, you can't go wrong with a white dial. It has a universal appeal that is equally suitable when you're heading straight from the office to the bar. Because it's a neutral color, you will never have to worry about not finding a matching outfit.
Probably the only issue with white dials is that against a white background, scratches and scrapes are more visible. But, even this downside is far outweighed by the many benefits a white dial watch can offer:
It's guaranteed to instantly elevate your style
It's a versatile piece that looks appropriate on almost any occasion
It goes with everything that you can never go wrong with its clean look
It's the epitome of classic, outlasting any trends
It departs from the present trend of dark and moody dials in favor of a perennial look
There's boldness to white dials that are rather surprising. It provides a clean canvas that directs attention to the watch's features better than any other color. Because of that, we want to make sure that you have a well-designed Tissot white dial watch on your wrist. Below are three options that we think fit the description perfectly.
Heritage Visodate Powermatic 80 Silver Dial
As the name suggests, Tissot Heritage is inspired by the brand's history that spans more than 160 years. You can wear a piece of history dressed with modern materials with this Heritage Visodate model. It features a silver dial in a modest 21mm stainless steel case and alligator leather straps. It runs on an automatic movement with 80 hours of power reserve and 30m water resistance.
T-Classic Classic Dream Swissmatic Silver Dial Men's Watch
This minimalist watch is far more elegant than most watches you'll find under the $1,000 price range. It sports a silver dial in a combination of stainless steel and rose gold-PVD case that measures 27.4mm. It is an automatic watch with 72 hours of power reserve and water resistance of up to 50m.
T-Sport Chronograph Quartz White Dial Titanium
With its impressive readability and rugged aesthetic, this workhorse makes for the perfect watch to accompany you on your weekend sports activities. It boasts an analog silver dial encased in a matching titanium case and bracelet. It runs on the ETA Caliber G10.211 quartz movement with a chronograph function and an impressive 26,280 hours of power reserve. It's also equipped with 100m water resistance.
Takeaway
All Tissot watches with white dials could make the list. But, these three should be enough to give you an idea of how diverse the Tissot watch collections are.
With more than 160 years of industry presence, Tissot remains true to its core values: to produce watches that are in line with the tradition of Swiss watchmaking and the reputation it is credited for: high-quality manufacturing, accuracy, and precision.
Search on the Internet and you'll discover a wealth of designs under different Tissot collections, each offering a dependable watch that could last you years, But, the most interesting part is that being entry-level watches, Tissot watches are reasonably priced, and that's without compromising on quality and style.
What do you think of the white dial watches from Tissot? Share with us your favorite pick by leaving a comment.