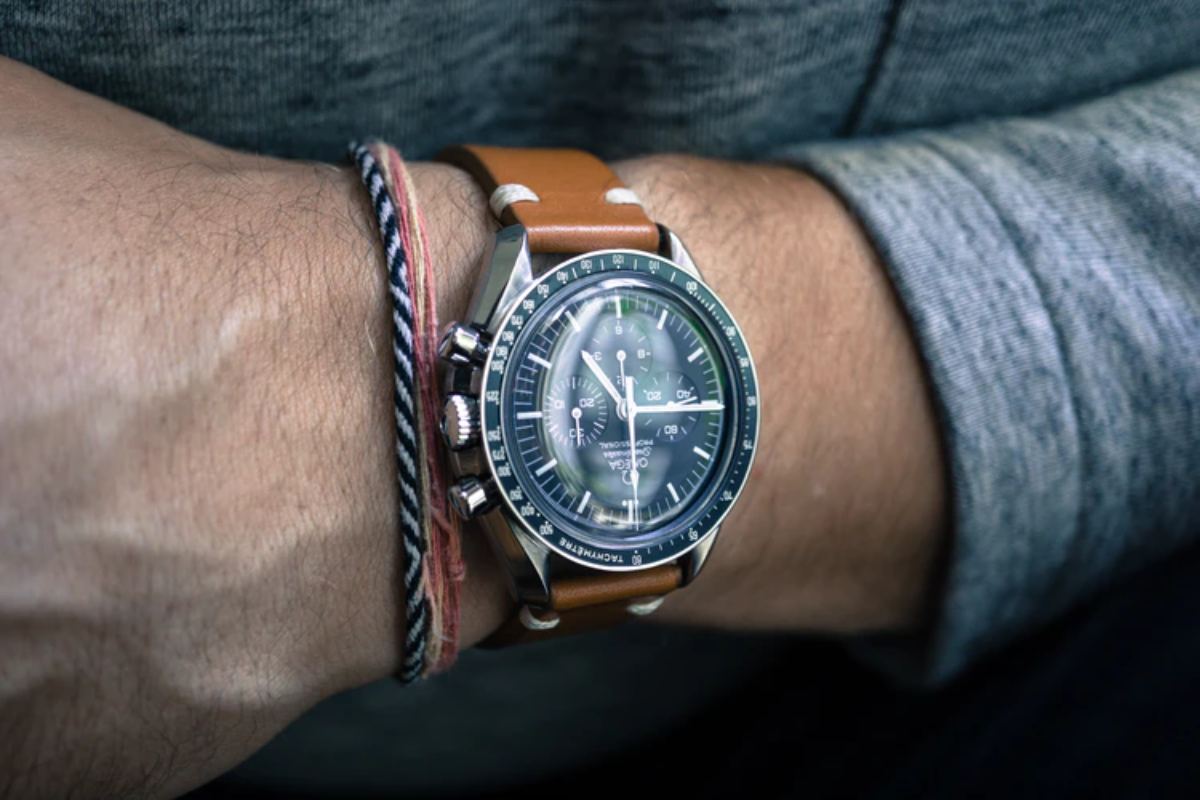 We cannot deny that luxury watches truly are expensive and precious. That is why people buy luxury watches for special occasions only—and when they can. Luxury watches are not only considered accessories. People already regard them as investments because they can maintain their value and secure you financially and socially. On the other hand, there are some luxury watches that the world no longer sees only as an investment, but now as a treasured piece. Omega is one of the most prestigious luxury watch brands in the world. Each Omega timepiece is worth a fortune but wait and see some of its pieces that are works of art. Here are some of the most expensive Omega timepieces in history!
1. Speedmaster Anniversary Series Moonwatch (Ref: 310.60.42.50.99.001)
Before we go to priceless Omega watches sold in auctions, let us first talk about retail timepieces. Omega created the Speedmaster Anniversary Series Moonwatch (Ref: 310.60.42.50.99.001) to mark its 50th anniversary. Of course, being one of the 50th Anniversary watches, it is a limited-edition timepiece—Omega only produced 1014 pieces. In retail, this watch is worth more than $36,000.
As for the looks, it will make sense why this costs a lot of money. The watch is one of its kind as it is made of a material patented by Omega, Moonshine™ gold. This 18K Moonshine™ gold also has palladium that maintains the color and sheer of the gold even after a long time. The case, the dial, and the bracelet are all made of Moonshine™ gold. What powers up this watch is a COSC-certified Omega 3861 movement.
2. Omega Speedmaster ref. CK 2915-1
The Bukowski auction house located in Stockholm, Sweden hammered the Omega Speedmaster ref. CK 2915-1 watch for $275,508. Watch collectors have been dying to get one of these since they are now extremely rare to find. The Omega Speedmaster ref. CK 2915-1 is one of the first generations of watches that Omega created in 1958.
This watch is powered by a caliber 321. It has the same iconic design as an Omega Speedmaster like its tachymeter bezel made of steel, a slim lug case, and bulky arrow hands with just the right illumination.
3. Omega Speedmaster reference 2915-1 "Broad Arrow"
Another expensive Omega watch we have here—and another Speedmaster—is the Omega Speedmaster Ref. 2915, which Phillips hammered at the price of $408,500. This watch also broke its estimated value, CHF 80,000 to CHF 140,000. Like the Omega "Elvis Presley" watch, this Speedmaster was also auctioned at the Phillips Geneva: Seven.
The valuable thing about this Omega watch is that it is the first-generation watch of the most popular sports watch, the Omega Speedmasters.
4. Omega "Tourbillon 30 I"
Some think that this stainless-steel watch will sell only for about $100,000-$200,000, which is still a lot of money, by the way! However, these Phillips Auctioneers had hammered this watch for $1.4 million. Its historical relevance made watch collectors and bidders do what it takes to have this watch. Phillips held an auction as they hosted the Geneva Watch Auction: SIX where the Omega "Tourbillon 30 I" is presented.
What made this 37.5mm watch special? The reason why the Omega "Tourbillon 30 1" is special is that Omega only created its movement for trial, out of the market. This movement is a 12 Calibre 30 I Tourbillon. You can say that this is a prototype for the Omega Tourbillon.
5. Omega "Elvis Presley" Watch
You can say that the most expensive Omega watch so far is the piece that the King of Rock 'n Roll, Elvis Presley, used to wear. Phillips held an auction with Bacs & Russo in participation with the Geneva Watch Auction: Seven. In this auction, they offered the legendary watch owned by Elvis Presley—an Omega watch with an 18k white gold housing an Omega Caliber 510, marked with an "OXG" sign. Tiffany & Co retailed this watch in 1961, which can explain how this dress watch is elegantly studded with diamonds. This watch sold for $1,812,318.
You may wonder why this watch is precious. RCA Records gave this watch to Elvis Presley as a gift to celebrate Elvis Presley's records hitting 17 million in sales. The watch has an inscription at the back, which reads: "To Elvis, 75 Million Records, RCA Victor, 12-25- 60″.
A history-making watch
Here are just some of the most expensive luxury watches that the prestigious luxury watch brand, Omega, has to offer. These watches are testimonies about how Omega watches can stand the test of time and make history with you. Omega is the right watch to pick if you are looking for the right watch to invest in. If you want to get an Omega watch for yourself or a loved one, you can check the online store, TheWatchCompany.com. Check out their wide selection of watches and see their different selections of timepieces.