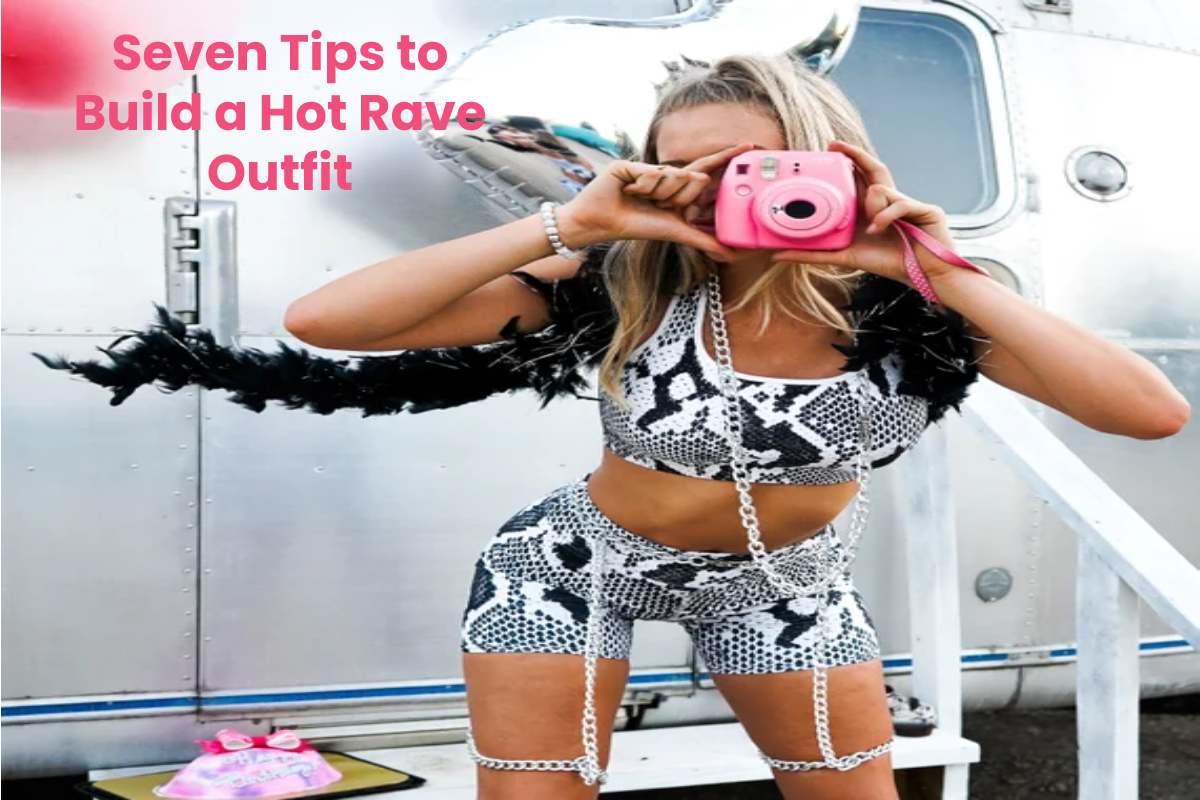 Seven Tips to Build a Hot Rave Outfit
Raves are immensely fun and attractive with a multitude of clothing styles on display, but it may be a challenge for some to figure out what to wear and how to build an outfit. There are many factors to consider such as weather, the type of rave, and comfort just to name a few, but there are ways you can overcome these issues and let your personality shine through your clothing choices. If you follow the seven tips below, you'll be on your way to building a hot rave outfit you can be proud of.
Choose a Theme
If you're having a hard time building a rave outfit, consider starting out with a theme. Do you want to be futuristic, quirky, ethereal, grunge or something else? Either way, this will give you a base for you to build your outfit off of and you can move into other territory such as color scheme, layering, and accessorizing. Also, take into consideration if the event you plan to attend is held outdoors, during the daytime, glow-in-the-dark or something else. Tailor your outfit to a theme and you'll come out with a cohesive outfit you'll be pleased with.
Face Masks/Bandanas
Many raves are held outdoors where dust and debris can get into your system thanks to a simple breeze. You can protect yourself from this concern by wearing a face mask or bandana. There's a variety of styles to choose from specifically for raves, including LED, glow-in-the-dark, paint splatter, and embezzled masks/bandanas. The other attractive quality of these accessories is the anonymity that comes with it. People won't be able to identify you and if you are shy or introverted, you can allow yourself to truly unwind without worrying about people remembering you.
Dress for the Weather
 Rave events happen year-round whether it's cold or hot outside, so it's important to dress for the weather. If you know it's going to be cold, try wearing a jacket, leggings, arms sleeves, faux fur items, layering with a scar, a beanie, and moon boots. If you know it's going to be hot, wear light, airy clothes, crop-tops, booty shorts, skirts, or something similar to swimwear. On the off-chance it's going to rain, pack a transparent poncho or bring a stylish poncho that matches your outfit.
Rave Pashmina
Wearing lightweight yet fashionable clothing to raves is always a plus, but have you heard of a rave pashmina? This thousand-year-old fashion accessory originated in Syria, Egypt, and Iran. The rave pashmina is a scarf or wrap made from a specific type of cashmere wool referred to as the pashmina. The rave pashmina is great for protecting your face from dust at certain outdoor events and can even provide cool shade if the temperature gets too hot. On the other hand, if you're attending an event during the winter, this could add an extra layer of warmth to your outfit.
Comfortable Shoes
Shoe choice is a highly important and often overlooked part of building a rave outfit. Keep in mind that you may be dancing for up to eight hours so it's essential that you choose shoes that are comfortable and fashion-savvy. Combat boots, platform boots or even sneakers should be easy to mix and match with the rest of your outfit. Make sure the shoe you choose is closed toe because there's a good chance you may bump into other people while dancing and you don't want your feet to be injured.
Eyewear
Another cool accessory to help make you stand out from the crowd is eyewear. You can wear goggles, polarized sunglasses, visors, kaleidoscope glasses, etc. Some people even decorate their eyewear with stones, fur or even stickers to take their outfit to the next level. If your eyes are sensitive to bright lights, you might want to consider a pair of light diffraction glasses or eyewear to protect your eyes and prevent a headache.
Rave Kandi
Another essential accessory for your rave outfit is kandi, something that will also help you meet people and make friends. Kandi are small bracelets and necklaces made of pony beads and stones that people trade at raves. This custom has been around for decades and is associated with PLURR culture, which stands for peace, love, unity, respect, and responsibility. Kandi worn on the right arm is meant to be traded while whatever you wear on your left is off-limits.
Conclusion
Going to raves can be fun and exciting, but you also want to make sure you have a cool outfit. You can start out by establishing a theme and build ontop of it with kandi, a pashmina, face masks/bandanas, comfortable shoes, eyewear, and an assortment of accessories. Figuring out the right style can be challenging, but as long as you follow the seven tips to build a hot rave outfit above, you'll be well equipped with the right knowledge and know-how to become the star of the next rave.