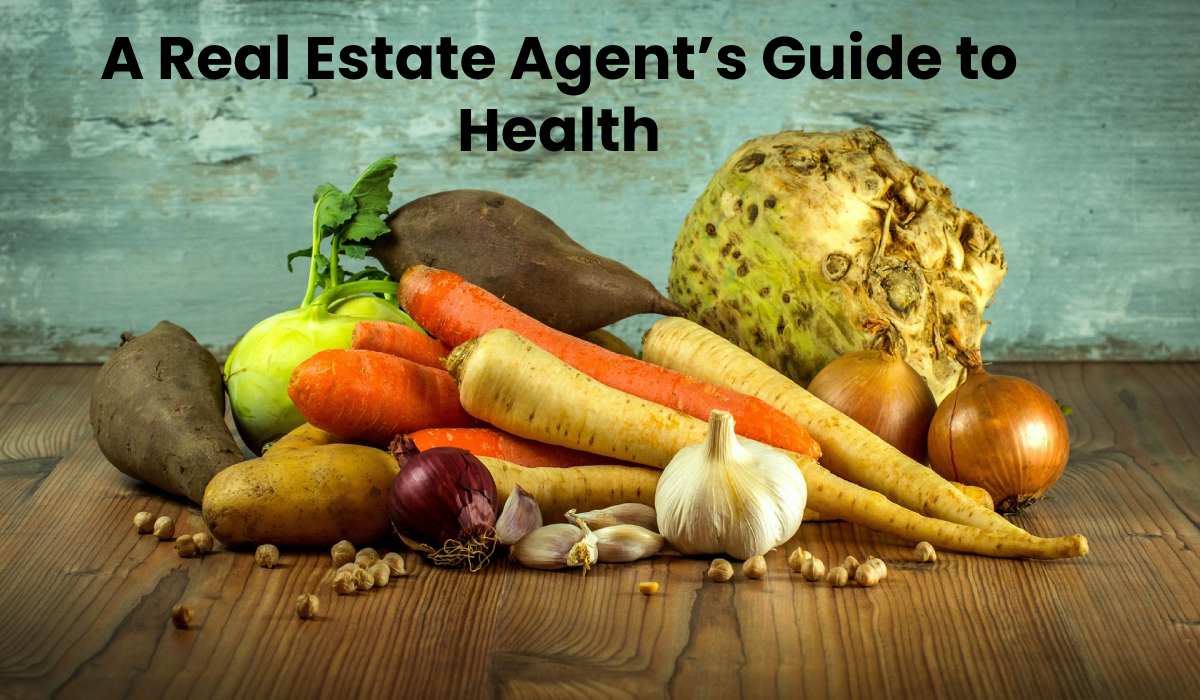 Guide to Health
Whoever said that real estate agents have it easy probably hadn't met one. Real estate sales can greatly contribute to your health – and in a bad way, too. Being out and about for most of your day is exhausting, and it's totally understandable if you don't have the willpower to hit the gym. However, this doesn't mean that you can't get your health in check with the proper actions.
Taking care of yourself mentally and physically helps reduce stress and exhaustion, and it simply makes you feel better. If you're planning on becoming an agent and you're an anxious person, an online course might help, since you don't have to meet people eye-to-eye. Instead, you can get your career started from home, and that helps with any in-person stress that you might experience.
The following tips are proven to improve your physical and mental health, boosting brainpower and releasing serotonin. There's no time for excuses anymore; you can get in shape while working on the road with these simple tricks.
Hydration is Key 
When we say hydration, we mean water – not soda or coffee. If you're dehydrated and you're trying to sell a house, you probably won't make the best impression on the buyer. Your brain functions better when it's hydrated. If you often feel like you're hungry, it's most likely due to dehydration and if you're not drinking around 8 glasses of water a day, this is the time to start.
If you're not used to drinking water, there are always other alternatives, like green tea which full of antioxidants that help tell your brain it's full of energy. Other sweeteners like sugar or caffeine can dehydrate you, so make sure you carry water at all times.
Plan Meals Ahead
Whenever you know you have a busy day or week ahead of you, it's recommended that you start prepping meals a day or two in advance. A meal full of protein and veggies is the best option for a busy realtor. Be cautious of complex carbohydrates which are harder to break dow, such as rice or potatoes, as these can leave you tired afterwards.
Don't just pack a lunch and call it a day. When you're out there showing houses for over 6 hours, you have to put in a lot more effort, and pack more than one meal but don't forget any healthy snacks. Your metabolism works better if you eat more often and healthier. Opt for snacks like rice cakes, peanut butter, or any type of nut.
Working Out
Don't let this two-word phrase intimidate you because you can work out either at the gym or at home. You always want to be on your best form when you're meeting with a client and you can get your strength with no gym equipment. A staircase does the trick for a cardio session, while a workout bench at home is always helpful. Or, just get a gym with multiple locations so no matter where you are, there's always a place to work out.
A great tip would be to park away from the house you're showing so that you get a chance to walk more. Instead of the elevator, take the stairs and get physical a little. It's good for the heart and a great help for the glutes, too.
Get Your Sleep
Recharging after a long day is the best solution to getting your blood flowing and reduce stress. Sleeping helps your brain and makes you feel relaxed. If you don't get enough sleep, not only will you be tired the next day for your showing, but you'll also crave late night snacks and that's a bad habit.
Instead, try to get around 8 hours of sleep so that you have the energy to wake up, work out, and crush it on your next house!