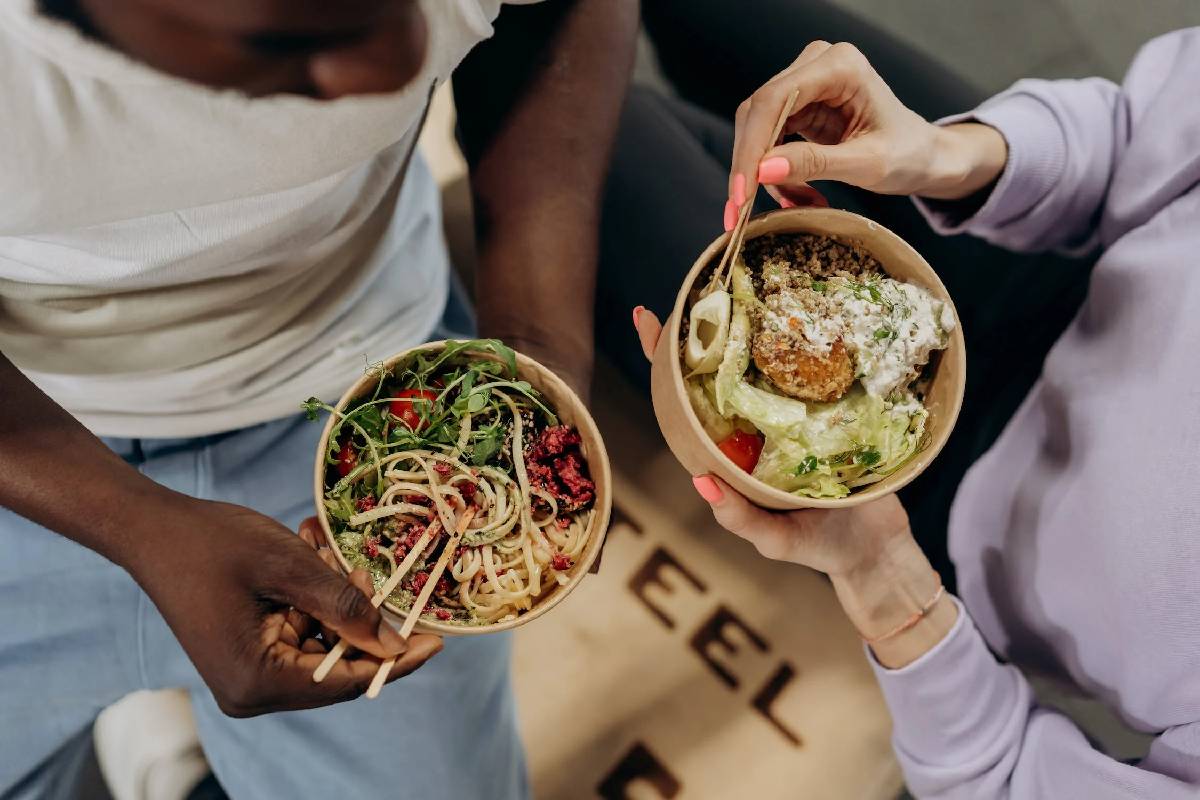 Five Unique Diets
Almost everyone wants to go on a diet, whether a teenager, a millennial, an adult or a senior. According to a CDC survey conducted in 2017-2018, 17% of Americans were on a diet. However, the numbers grew in 2020. A study from Statista shows that over 184 million Americans were watching their diet, which is over 50% of the total population of around 336 million.
Diet culture is ubiquitous now. Every other individual is following some sort of diet. But why are there so many different options to choose from? Well, there are many reasons for it. People choose to eat different food for multiple reasons, from cultural and religious beliefs to likes and preferences.
Moreover, your metabolism also plays a part in what diet you choose. For example, some healthy food might work well for some people but will not show promising results for others. Hence, choosing the proper diet for your body is vital.
If you select a poor diet plan, it will lead to obesity and other health conditions. But before choosing a specific diet plan, it is vital to know all available options. Here are five unique diets you may not have heard of.
Warrior Diet
The warrior diet is a type of intermittent fasting created by an Israeli Special Forces officer named Ori Hofmekler in 2001. He was fond of dieting and nutrition and entered the field upon retirement from special services. This was when he created the warrior diet, which he says depended on survival science and his nutritional knowledge.
The warrior diet restricts the calorie consumption period. It limits the users from eating for 20 hours and allows them to consume as much food as possible in the remaining four hours.
While there is little research on the warrior diet, a recent one shows that a four-hour restricted food intake regime like the warrior diet can reduce calorie intake by around 550 calories a day, resulting in weight loss. The same study also claims it can reduce insulin resistance and oxidative stress.
However, there are many other benefits of  the  warrior diet, including:
It helps with weight loss
It can improve brain health
It can reduce inflammation
It can potentially improve sugar levels control
While there are many benefits, the warrior diet also has some drawbacks to consider:
It is not suitable for many people. For example, you cannot follow this diet if you are pregnant, have a history of disordered eating, are below 18 or above 65 years of age, have poor digestion or suffer from a chronic disease.
It can lead to disordered eating.
It can be challenging to stick to.
It may have potential side effects, such as anxiety, extreme hunger, insomnia, etc.
If you want to lose weight, you can embrace the warrior diet. However, if you do not have any experience with intermittent fasting, it is best to start slow and not pressurize yourself too much.
Alkaline Ash Diet
The alkaline, alkaline ash or acid-alkaline diet refers to consuming a diet that helps leave an alkaline ash in your body. The concept is taken from the burning of fire. Conversion of the food you eat into energy through metabolism is sometimes compared to fire as both break down solid mass.
Like fire leaving ash behind, even breaking down food to energy leaves ash, known as metabolic waste. This metabolic waste can be acidic, neutral, or alkaline based on the food you eat. It is said that alkaline metabolic waste benefits health, and this is at the core of this diet.
The alkaline ash diet involves replacing acidic food with alkaline counterparts to change the pH levels in your body to help with weight loss.
Some of the expected benefits of an alkaline ash diet include the following:
Reduction of acidity
Improves cardiovascular health
Promotes healthy weight
Reduces risks of chronic diseases
Since the alkaline ash diet consists of many fruits and vegetables, it is considered healthy and beneficial. However, there are also some drawbacks to this diet.
There are not many clinical studies to prove the benefits of this diet
The human body can maintain pH levels on its own when healthy, regardless of the food you consume
The alkaline diet advises limiting acidic food like meat and dairy products, which have essential proteins required for your body.
Flexitarian Diet
The flexitarian diet refers to consuming a primarily plant-based diet while allowing moderate meat. The name comes from the flexibility of a strict vegetarian diet. Dawn Jackson Blatner was the person who created this diet to help people reap the benefits of a plant-based diet while enjoying meals at times.
The flexitarian diet does not mention any specific amount of plant-based or meta diet. It promotes a reduction in meal consumption as it can have many health effects. For example, a study of over 48,000 participants found that people consuming plant-based or fish diets are less likely to have heart disease than those consuming meat. However, there are certain benefits specific to following a flexitarian diet, and they include:
Weight loss
Lower risk of cancer and diabetes
Can help the environment by reducing animal-based food
The downsides of the flexitarian diet include the following:
Fewer sources of protein intake
Vitamin B12 deficiency
Zinc, iron, calcium and omega-3 fatty acid deficiencies
MIND Diet
Short for Mediterranean-Dash Intervention for Neurodegenerative Delay, the MIND diet focuses on improving brain health. Mediterranean and Dash are individual diets. Both these diets can have multiple health benefits. For instance, while the Mediterranean diet helps cardiovascular health, the Dash diet reduces chronic diseases and hypertension risks.
However, researchers combined the two diet plans to create a new one focusing on cognitive health. The MIND diet encourages eating vegetables, berries, nuts, olive oil, whole grains, fish, beans, poultry and wine. Besides that, there are no specific conditions to the MIND diet.
Many studies have proven the positive impact of consuming the MIND diet on cognitive functioning in adults. However, there are some other benefits, too. Some of these benefits are:
Oxidative stress and inflammation
Reduces harmful beta-amyloid proteins
Reduces risks of cardiovascular diseases
While beneficial, the MIND diet does not provide any specific diet plan, which is a drawback of this diet. However, other than this, there are no drawbacks to the MIND diet. The MIND diet can support healthy aging in combination with other factors, such as regular physical activities and sound sleeping.
The Zone Diet
The zone diet is a 40:30:30 diet that encourages the consumption of 40% carbs, 30% protein and 30% fat during each meal. An American biochemist, Dr. Barry Sears, created this diet in 1995 through his best-selling book, The Zone.
There are two ways to get started with the Zone diet, the hand-eye method and the Zone food block method. The hand-eye method means looking at your hands and using your eyes to follow the Zone diet. The five fingers of your hand mean you should eat five times a day and not go without food for more than five hours. Similarly, use your eyes to divide your plate into three parts, one each for protein, carbs and fat.
The Zone food block method involves personalizing the diet by determining how much protein, carbs and fat you will consume. The number of Zone blocks to consume depends on several bodily factors, including height and weight.
The benefits of the Zone diet are:
The Zone diet does not strictly limit any food choices
Reduces inflammation
It can help with weight loss
You can personalize the amount of protein, carbs and fats you consume based on your body's requirements
Disadvantages of the Zone diet include:
Little evidence supports the health benefit claims
Conclusion
All the diets mentioned in this article offer some benefits and have some drawbacks. Each of them can also help manage your health. Hence, selecting the proper diet is vital if you want the health benefits these diets claim to offer. You can talk to your dietician or consult an expert to help you choose the right diet plan that can provide optimal benefits.