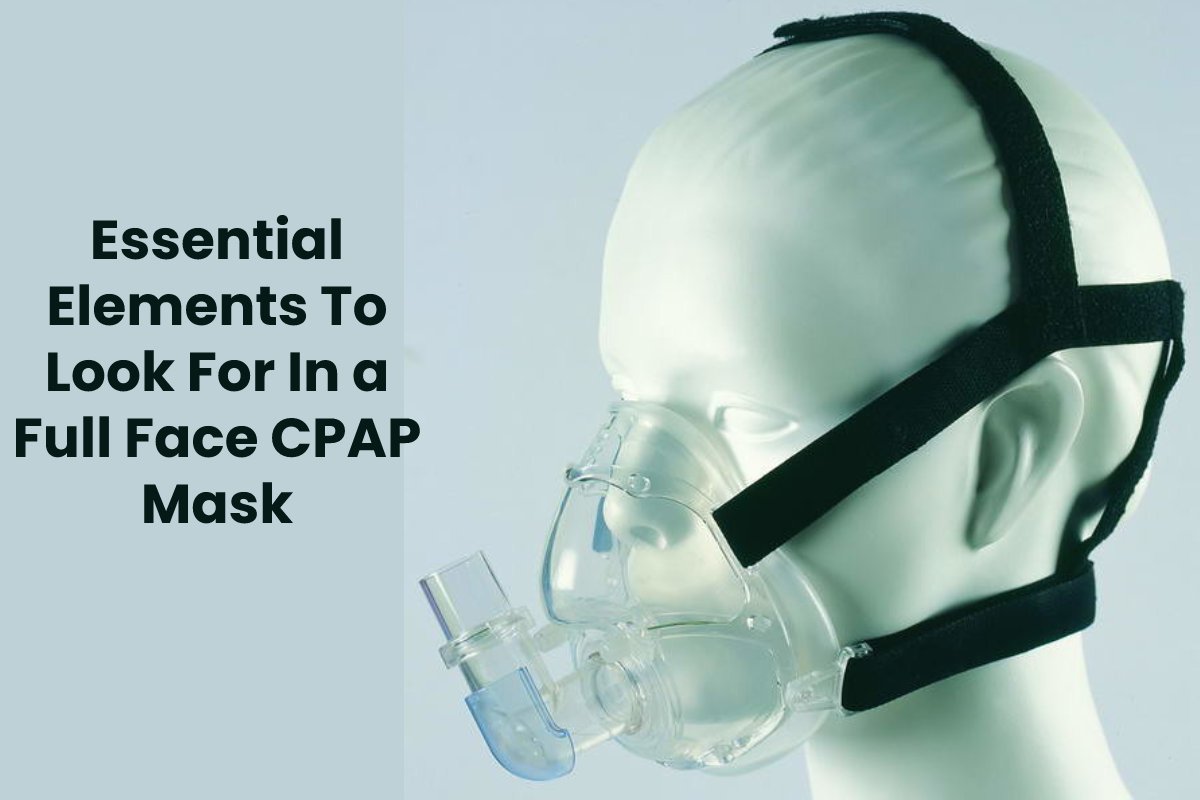 CPAP Mask
Finding the right CPAP mask is a trial-and-error process that requires a sleep specialist's professional guidance and recommendations. As you consider different CPAP masks, you'll want to look into the factors that will influence how comfortable you feel wearing your mask and how effective the mask is at treating your sleep apnea. The type of mask that is best for you will have its considerations that influence your mask's comfortability and functionality.
Regarding a full-face CPAP mask, things to look for include your air pressure setting, sleeping habits, and the sizing of the mask. On top of these elements, you'll want to factor in visibility. Some individuals don't like full-face masks that limit or obstruct what they can see, and others even experience claustrophobia in a full-face mask that is frosted or lacks a straightforward enough front shield for the wearer to see in front of them.
Additional factors to consider include resting points of your mask, whether these areas become irritated while wearing your mask, and the possibility of red marks or unevenness due to the mask brushing up against facial hair. Not all of this is foreseeable, so it is best to speak with your sleep specialist before purchasing your mask. As you look at various options for your full-face CPAP mask, consider the information below to help you find suitable mask options, such as the ResMed AirFit F20 CPAP Mask.
One-Size-Fits-All CPAP Masks: Airfit F20
Some CPAP mask providers have products that offer a one-size-fits-all solution for full-face masks. Products like the Airfit f20 are designed to fit all faces, regardless of the shape or size of the face. Rather than searching for a mask specific to your face, finding a mask that is flexible enough to fit correctly on any face may be easier and more comfortable. Plus, the additional flexibility will require cushioning materials such as silicone, which will likely feel more comfortable and create less facial pressure.
Designed With Chin Support
Some CPAP masks are designed in a very one-dimensional fashion, whereby the movement of the face is limited. With these products, the wearer feels restricted and cannot move their face freely while wearing their mask. To avoid feeling restricted in your mask, consider full-face CPAP masks such as the Airfit f20, specifically designed with chin support. Masks that offer contour create the added comfort the wearer needs while staying secure enough to avoid airway leakages.
Under-Eye Framing Options
Full-face masks that offer under-eye framing like the Airfit f20 make it possible to view with clarity for those who want to watch tv or read before bed. Choose options like the Airfit f20 to find full face masks that suit your visibility needs.
Find A CPAP Mask That Is Secure And Comfortable
Full-face masks should feel supportive and secure without causing added pressure, red marks, and other signs of discomfort. Look for the essentials above as you browse for high-quality full-face sleep masks like the Airfit f20.