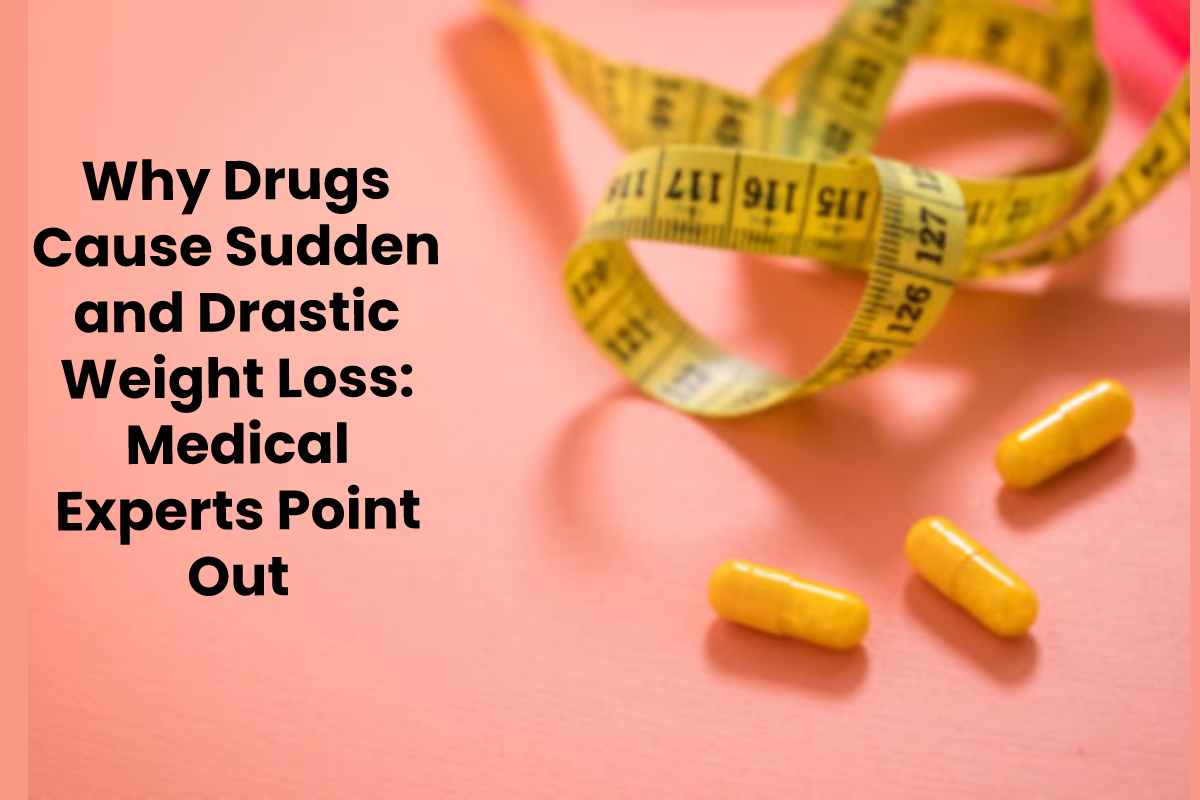 Why Drugs Cause Sudden and Drastic Weight Loss
Weight loss is a common side effect of drug use, but it's rarely discussed.
In fact, many people are surprised to learn that their drug of choice can cause weight loss because they're not looking for it.
The reality is that many illicit drugs alter body chemistry in ways that may be difficult to understand at first glance.
Depressants and Weight Loss
Depressants include alcohol, benzodiazepines, and barbiturates. They can cause sudden and drastic weight loss due to their effects on the brain and body.
Depressants are a broad category of drugs that slow down bodily functions such as heart rate, breathing rate, reaction time, and reflexes.
They may also disrupt certain chemical processes in the brain resulting in an altered state of consciousness or sleepiness. Drugs alter your brain enough that users often make poor and impulsive decisions that can result in weight loss.
Commonly Abused Depressants can include:
Alcohol
Marijuana
Heroin
Vicodin
Xanax
Barbiturates
Sleep aids
Stimulants and Weight Loss
Stimulants are a class of drugs that stimulate the central nervous system, which can cause changes in appetite and weight. Stimulants can also be used as appetite suppressants and medical professionals may prescribe them to treat ADHD, narcolepsy, and obesity.
Stimulants can cause nausea or vomiting when taken with other medications that affect the gastrointestinal tract or if you have digestive problems like GERD (gastroesophageal reflux disease) or IBS (irritable bowel syndrome). They can also cause dry mouth from their effects on salivary glands.
While addiction to depressants can cause weight loss, it's stimulants that are generally abused specifically for weight loss.
Some common side effects include:
Memory loss: some people experience short-term memory loss while taking stimulants; this is usually reversible once you stop taking it
Anxiety: anxiety is one of the most reported side effects of stimulant medication use
Common Stimulants are:
Cocaine
Adderall
Ritalin
Ecstasy
Methamphetamines
Rapid Weight Loss and Why It's bad
Combine dramatic weight loss with the accompanying physical effects of addiction and you have a cocktail for serious and potentially irreversible damage to your body.
The Mayo Clinic, alongside other health professionals, recognizes healthy weight loss at 1 to 2 pounds per week. This is for two reasons:
1 to 2 pounds per week has been recognized as a slow enough rate that it's easier to keep the weight off for longer. While not always the case, it's a good place to start.
Slow weight loss helps assure that the pounds you're dropping are excess fat, not water or lean muscle.
The risks of rapid weight loss are far worse than simply losing water or lean muscle. If you or someone you love is struggling with addiction, contact the rehab center in NYC now and get help getting healthy.
Rapid or prolonged low-calorie lifestyles can cause metabolic syndrome and type 2 diabetes. Your body goes into starvation mode and keeps as much fat around your middle as it can. Metabolic syndrome comes with heart disease, high cholesterol, and high blood sugar increasing your risks for heart attack and stroke.
In fact, people who are underweight are just as at risk for death as those who are obese.
| | |
| --- | --- |
| BMI | Risk of Death |
| 30 – 34.5: Obese | 1.2 times more likely |
| < 18.5 | 1.8 times more likely |
Drugs Change Your Brain
The first thing to understand is that drugs change the way your brain works. Your brain is an organ that uses chemicals called neurotransmitters to communicate with other parts of your body, and when you use drugs, those chemicals get rerouted or suppressed in some way. For example:
Drugs like cocaine block the reabsorption of dopamine in the brain, which makes users feel euphoric but also increases their heart rate and blood pressure. As a result, they can experience heart attacks on a regular basis—and they're more likely to die from one than anyone else in America.
Cocaine usage potentially changes your metabolism over time. A study completed on cocaine-dependent men showed a decreased ability to process fat into storage despite proper food intake.
Cocaine also causes an increase in norepinephrine and epinephrine (adrenaline), leading users to become anxious or even panic-stricken when coming down from their highs.
Heroin suppresses natural opioid receptors within our brains (like morphine does), making us feel calm but also sedated—which ultimately leads us towards becoming addicted over time because we have trouble functioning without heroin once we've gotten used to its effects on our bodies!
Appetite Suppressants, Nausea and Vomiting, Memory Loss
Appetite suppressants can cause sudden and drastic weight loss because they make you not want to eat or feel the need to eat. This is a common side effect of many of those drugs that are commonly abused. An anti-withdrawal binge can easily lead to several days of no food because they simply don't feel hungry.
Nausea and vomiting are side effects of many drugs, which causes you to lose weight. Nausea is a frequent side effect of drug use and makes you not want to eat
Memory loss is also a common side effect of certain medications, and it can also cause you to suddenly lose a lot of weight. Users may simply be too intoxicated to remember to eat.
Mental Health
Another common side effect of drug addiction is poor mental health. Symptoms of depression and anxiety, two common co-occurring disorders with substance use disorder can lead to a lack of appetite.
Money
It can simply come down to the financial burdens of drug abuse. Addicts are more likely to spend money on drugs or alcohol rather than the food they need to function and sustain their physical activities.
Conclusion
The bottom line is that if you are concerned about your weight loss, talk to your doctor. If it's related to drug use, get the help you need today, you're not alone.
They can help determine what's going on and how to treat it. Don't wait until it gets worse!