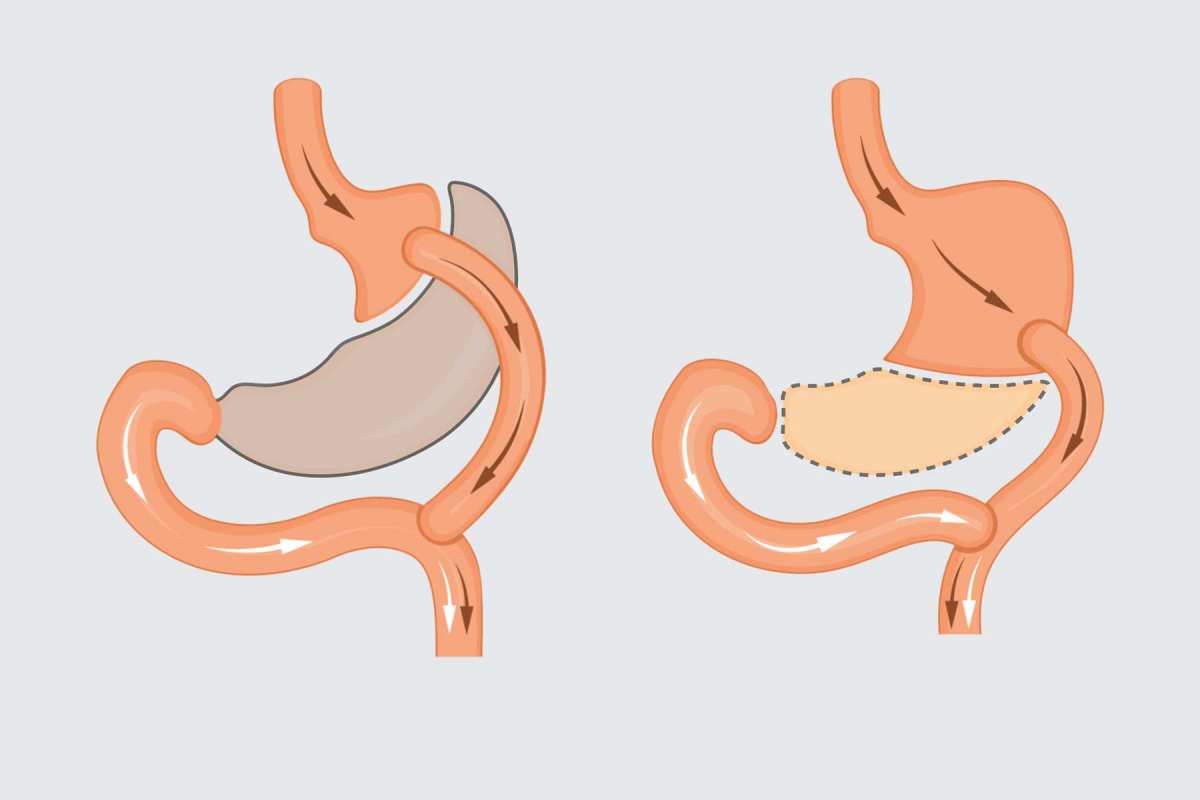 When it comes to weight loss surgery, there are a lot of options out there. But which one is right for you? This complete guide will help you figure out which weight loss surgery option is best for your individual needs and goals.
From gastric bypass surgery to laparoscopic sleeve gastrectomy, we'll cover all of the basics so that you can make an informed decision about which procedure is right for you. Let's get started!
Weight loss surgery and its benefits
Losing weight can improve a person's physical and mental health, but is not always easy to achieve. Weight loss procedures, such as gastric balloon surgery, are becoming increasingly popular options for long-term weight management.
This type of surgery restricts the amount of food that can be consumed at once and leads to a decrease in overall caloric intake. Research has shown that weight loss achieved through surgery is typically more successful than non-surgical methods over both the short and long terms.
In addition, these types of procedures have been linked to improved metabolic markers, such as blood pressure and cholesterol levels, resulting in better overall cardiovascular health. As with any major medical procedure, it is important to discuss the option of surgical intervention with a physician or other healthcare provider before making a decision.
The different types of weight loss surgery
Weight loss surgery is a viable option for those who are significantly overweight or obese and looking to make changes to their lifestyle. There are several types of weight loss surgeries available: bariatric surgery, restrictive surgery, malabsorptive surgery, and biliopancreatic diversion with duodenal switch.
Bariatric surgery
These procedures include gastric bypass, sleeve gastrectomy, and gastric balloon surgery. With these types of surgery, the stomach size is reduced, which causes the patient to feel full more quickly, leading to an overall reduction in calorie intake.
Restrictive surgery
Restrictive procedures like Laparoscopic Adjustable Gastric Banding (LAGB) involve placing an adjustable band around the upper portion of the stomach to limit how much food can be consumed and ingested.
Malabsorptive surgery
Malabsorptive surgeries like Gastric Bypass also utilize a rerouting of digested food but also limit fat absorption by shortening the path nutrients follow through the body.
Combination surgery
Biliopancreatic Diversion with Duodenal Switch combines aspects of both restrictive and malabsorptive surgeries by reducing stomach size while limiting nutrient absorption.
Weight loss surgeries vary in effectiveness depending on lifestyle changes that accompany them, making it important for patients to choose one that best fits their individual needs and goals.
Choosing the right type of surgery for you
Deciding which type of surgery is the most appropriate for your individual situation can be a difficult decision. It is essential to have discussions with qualified medical professionals regarding surgical options, side effects, recovery times, and expectations.
Doing research on the internet can also be beneficial; however, it is best to turn to reliable sources such as medical journals or government websites. Additionally, individuals should consider their budget as well as insurance coverage when making a final determination.
It is important to feel both informed and comfortable with the decision that is being made. Ultimately, choosing the right type of surgery for you may require several conversations with different providers until an agreement is made on the ideal course of action.
What are the risks of weight loss surgery?
Weight loss surgery is a major decision that should be made cautiously, as it carries some potentially serious risks.
Infections
The most commonly known risk of weight loss surgery is the possibility of infections at the incision site or inside the body.
Nausea
Additionally, eating too much food too quickly can cause nausea or vomiting due to food slipping past the stomach pouch and entering the intestines before being properly digested.
Nutrient malabsorption
Further, nutrient malabsorption resulting from changes to the digestive system can lead to prolonged vitamin deficiency problems over time if patients don't supplement properly with vitamins and minerals.
Psychological impact
Finally, there may be psychological side effects such as depression or anxiety associated with adjustments in diet and lifestyle after surgery.
Recovery from weight loss surgery
Recovering from weight loss surgery is a difficult process, but it is also one of the most rewarding journeys one can undertake.
After surgery, patients should expect to experience some degree of discomfort from the physical changes resulting from their operation. However, with proper nutrition, regular exercise, and a focus on overall wellness and self-care, those who have undergone weight loss surgery can enjoy healthier, happier lives.
During recovery, many individuals find support in programs and resources dedicated to helping them succeed along their journey toward greater health and well-being. With help from professionals and peers alike, recovery from weight loss surgery can be a successful journey.
What can I eat after weight loss surgery?
The types of food that can be consumed after weight loss surgery vary depending on the type and extent of the procedure. Generally, a liquid or pureed diet is recommended for 6-8 weeks following surgery until the body has had sufficient time to heal.
Individuals should focus on consuming protein-rich foods like lean meats, eggs, low-fat dairy, fish, beans, and nuts in addition to fruits and vegetables. Foods that are high in fat or sugar should be avoided as much as possible. It is also important to drink enough fluids to remain hydrated throughout the recovery process.
Our summary
Choosing the right type of weight loss surgery for an individual situation is an important decision that requires discussions with qualified medical professionals, research into reliable sources, and consideration of budget and insurance coverage. It's important to know that weight loss surgery does carry risks however, with proper nutrition, regular exercise, and a focus on overall wellness and self-care, those who have undergone weight loss surgery can enjoy healthier, happier lives.