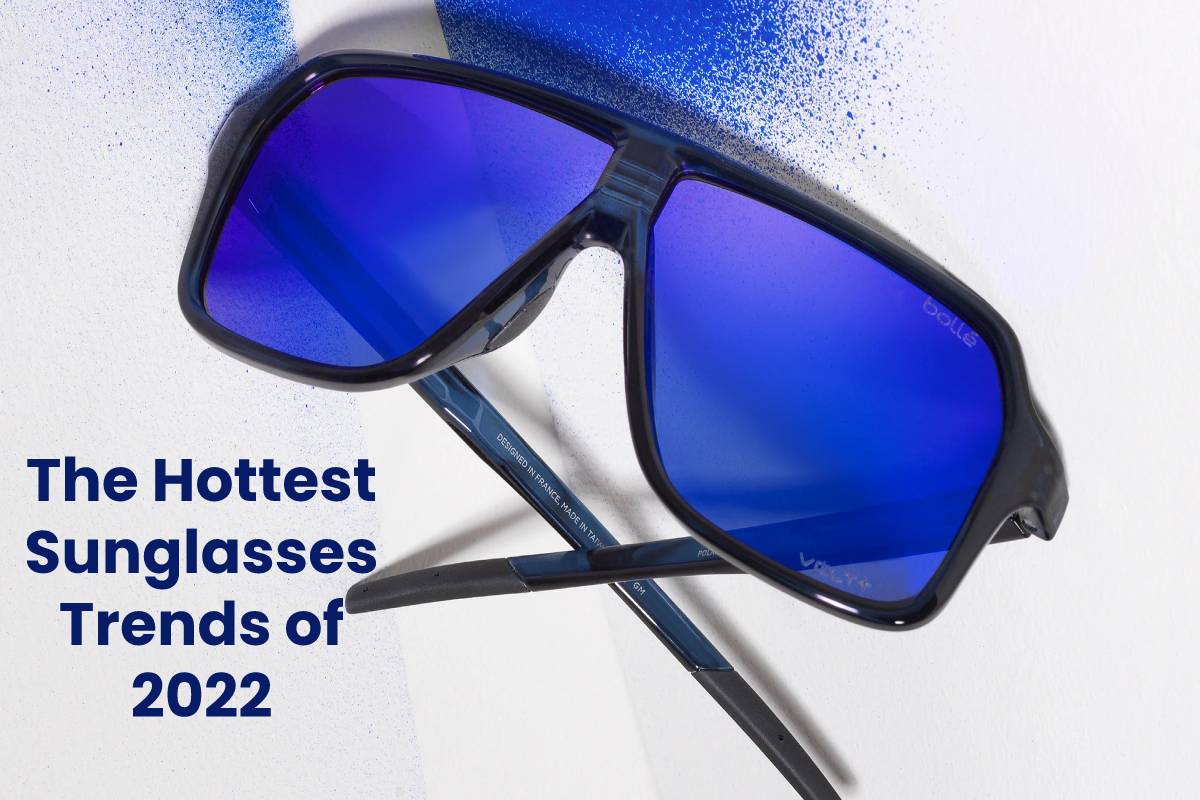 The Hottest Sunglasses Trends of 2022
After being stuck indoors for so long many of us are making 2022 the year we get outdoors and have some fun!
With peak sunglasses season just around the corner, you'll want to make sure you have the trendiest shades of 2022 ready to complete all your best spring and summer outfits. Whether you wouldn't dare be caught in public without your favorite shades or you just need a practical pair of sunglasses to protect your eyes, there's no shortage of trendy styles this year to please every sunglasses wearer.
Here's our guide to helping you choose from amongst the hottest styles of sunglasses of the 2022 season. Choose one or shop for them all, we don't judge when it comes to trendy shades!
Remember, if you fall in love with any of the styles on our list, don't forget to shop with an online coupon code before you complete your purchases. As online shopping becomes more popular than ever, more and more retailers are offering coupons for fantastic deals on eyewear. For instance, shop using this Zenni promo code and you won't believe the discount you'll receive on your next pair!
1. Oversized Shades
This year, the trends are the bigger, the better! Pack away your dainty sunglasses for another season because this year's shades are bolder than ever before. Follow in the footsteps of famous Vogue Editor Anna Wintour and always keep a pair of oversized shades in a neutral color by your side. This year, we're seeing a reversal from the bright colors of seasons past and a return to casual neutrals.
2. Cat Eye Sunglasses
This retro trend was first made popular in the 1970s and since then it's made a major comeback. Cat-eye sunglasses are frames where the corners are pinched upwards giving them a "cat like" appearance. This season, the trend is bold, bright colors, and even embellishments, so have fun choosing a pair that reflects your personality.
3. Retro Round Sunglasses
Round shades were popular last year and the trend shows no signs of slowing down. While this style used to be associated with a boho-vibe, this season we're seeing them everywhere including on celebrities like Rihanna and Harry Styles. This season, round frames are getting a much-needed update with colorful lenses. If you do choose colorful lenses, make sure to go for metal frames rather than a bold, plastic style to avoid going overboard.
4. Clear plastic frames
Another of the hottest sunglasses trends of 2022 is clear, plastic frames. The best part about this trendy look is that plastic frames look great on everybody. They make the perfect accessory for every hair color, skin tone, style or age so go ahead and grab a pair to add to your wardrobe!
5. Wayfarers
If you're not into trends and having to change your sunglasses from season to season, go for a pair of Wayfarers! These vintage frames have been popular since the release of the iconic film Top Gun, and this season they've come roaring back. Go for a timeless color like black or red and you'll have a pair of sunnies that will carry you effortlessly from season to season.
6. Futuristic
Last year, Vogue predicted that futuristic sunglasses would have their moment and, like usual, they proved to be right! Shield sunglasses look like they came straight from the future and everyone from Lady Gaga to Princess Margaret has been spotted wearing them. While barely-there shades were once popular, this season bold styles like shield sunglasses are on-trend. Remember that this over-the-top style is already quite the fashion statement, so it's best to tone down the rest of your outfit.