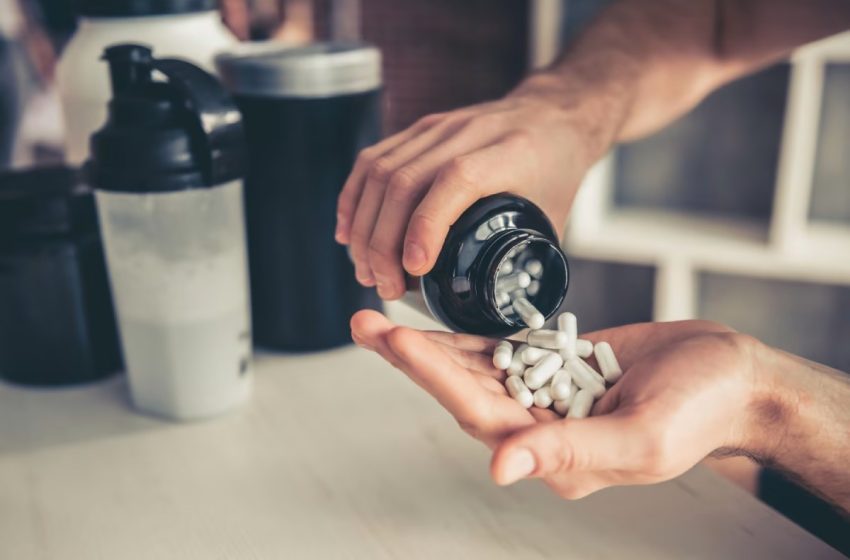 In the world of fitness and athletic performance, the quest for optimal results is a journey that requires dedication, training, and sometimes, a little extra boost. This is where sports supplements come into play, offering athletes and fitness enthusiasts a range of products designed to enhance performance, support recovery, and promote overall well-being. From protein powders to energy gels, the market is flooded with options to cater to different needs and goals. In this article, we'll delve into the various types of sports supplements and their potential impact on performance.
Speaking of manufacturers, the Philippines has emerged as a destination for high-quality products, thanks to its thriving manufacturing industry. Working with a trusted toll manufacturer in the Philippines can ensure that the supplements you choose are produced with meticulous care and adhere to industry standards
Protein Supplements
Protein, often referred to as the "building blocks" of the body, plays an indispensable role in muscle growth, tissue repair, and overall bodily functions. For athletes, fitness enthusiasts, and individuals aiming to lead an active lifestyle, ensuring an adequate protein intake is a key factor in optimizing performance and recovery. In this pursuit, protein supplements have emerged as a game-changer, offering a versatile and effective means of meeting heightened protein requirements.
Diverse in form and formulation, protein supplements have reshaped the way individuals approach their dietary strategies. From the convenience of powders that effortlessly blend into shakes to the portability of bars that fuel on-the-go, these supplements cater to the dynamic needs of modern life. The market showcases an array of protein sources, each with its unique attributes, but three primary categories stand out: whey protein, casein protein, and plant-based proteins like pea, rice, and soy.
Creatine
Creatine is a naturally occurring compound in the body that helps produce energy during high-intensity, short-duration activities like weightlifting and sprinting. So creatine supplements can enhance performance by increasing the availability of energy to muscles, allowing for more intense workouts.
Amino Acids
Branched-Chain Amino Acids (BCAAs) and Essential Amino Acids (EAAs) stand as two distinct categories within the realm of sports supplements, each wielding their unique contributions to the world of fitness and athletic performance. As individuals continue to strive for their peak physical potentials, these supplements have garnered attention for their potential benefits and applications.
Pre-Workout Supplements
These supplements often contain a combination of ingredients like caffeine, beta-alanine, and nitric oxide precursors. They aim to increase energy, focus, and endurance during workouts. However, their effectiveness varies based on individual tolerance and goals.
In the pursuit of pushing physical boundaries and reaching new heights of athletic achievement, every advantage counts. This philosophy has given rise to the popularity of pre-workout supplements—a category of products designed to provide an extra edge before hitting the gym or the field. Comprising a potent blend of ingredients such as caffeine, beta-alanine, and nitric oxide precursors, pre-workout supplements have become a staple in many fitness enthusiasts' routines, promising enhanced energy, heightened focus, and increased endurance. In this exploration of pre-workout supplements, we unravel the science behind these formulations and discuss the factors that influence their efficacy.
Post-Workout Recovery Supplements
These supplements usually contain a mix of carbohydrates, protein, and sometimes electrolytes. They aid in replenishing glycogen stores and promoting muscle recovery after intense workouts.
Energy Gels and Bars
These portable options provide quick energy during endurance activities like long-distance running or cycling. They typically contain a mix of carbohydrates and may include electrolytes.
Vitamins and Minerals
Essential for overall health, vitamins and minerals play a crucial role in energy production, immune function, and muscle contraction. Athletes may have increased requirements due to higher activity levels.
Fat Burners
These supplements contain ingredients that claim to boost metabolism and aid in fat loss. However, their efficacy can be debated, and they should be used with caution.
Joint Support Supplements
Some supplements are formulated to support joint health by including ingredients like glucosamine, chondroitin, and collagen. These are particularly popular among athletes involved in high-impact activities.
Specialized Formulas
Some sports supplements are designed for specific goals, such as muscle gain, weight loss, or improved endurance. These formulas often combine multiple ingredients to target particular outcomes.
It's important to note that while sports supplements can play a role in enhancing performance and recovery, they should not replace a balanced diet. Individual needs vary, and consulting with a healthcare professional or registered dietitian before adding supplements to your routine is recommended. Additionally, the quality of supplements matters; sourcing products from reputable manufacturers is essential to ensure safety and effectiveness..
Conclusion
In conclusion, sports supplements come in various forms and can provide valuable support for athletes and fitness enthusiasts aiming to optimize their performance. Understanding your individual goals and consulting professionals will help you make informed choices about which supplements are right for you. And if you're considering manufacturing supplements, exploring reputable toll manufacturers in the Philippines can ensure the quality and effectiveness of the products you bring to the market.