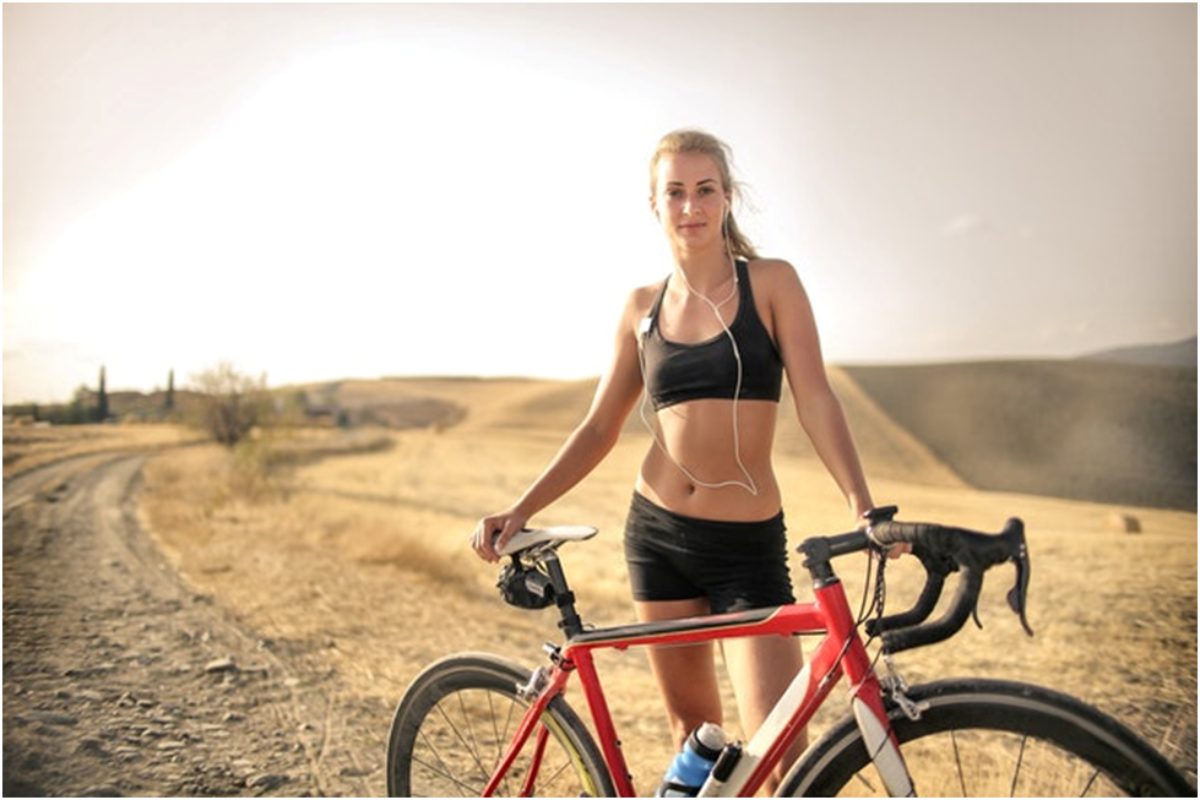 If you are a fitness lover and often run out of motivation, there are several shows on TV and on Netflix that you can watch to motivate and inspire yourself to hit that gym. Fitness is often ignored among people, and lack of exercise in people's lives results in early aging and health related issues especially lack of stamina. Exercise is the most essential part about self-care and should not be ignored. So, read along watch these shows and learn the importance of exercise.
100 Meters
100 meters is about a Spanish man who was diagnosed with a disease called Multiple sclerosis. Upon diagnosis the protagonist Ramon fights to overcome the disease and the side effects and devastating symptoms that come with it. The show is based on a real story and revolves around the protagonist's struggle and courage.
The Redeemed and The Dominant: Fittest In The World
You will love this show if you are a CrossFit competitions fan. If you want the local Manila throwdown and shows related to fitness competitions, "The Redeemed and The Dominant: Fitness in The World" is the ultimate show for you. Watch the show and learn how the games are conducted and directed. The show has global participants and is very motivating if you are a fitness fan. If you love to watch such shows there are several other shows on TV that are best for you. Get WOW TV and watch live fitness-related shows of your choice, and get the inspiration you need.
Limitless
Limitless is a light and insightful documentary that revolves around eight Indian women who struggle with society's expectations of women and low self-confidence because of that. These women rediscover themselves through running. The show is super motivating and inspirational to watch due to the women coming out of their zones and running their insecurities off. If you are a pro-feminist and fitness lover, this is the ultimate satisfactory show for you.
That Sugar Film
This Australian documentary talks about the harmful effects that hidden sugar can have on your body. The host of the show follows a healthy low-fat diet plan but consumes foods that have hidden sugar for the 60 days of his diet, and he shows the damage that happens to his liver in the first 18 days.
I am Maris
This show discusses how eating disorders are a thing and should be talked about more openly. I am Maris is about a yoga teacher Maris' journey battling with mental health concerns. The show is educational, motivational and talks about a very sensitive topic which is eating disorders.
The Magic Pill
The Magic Pill is a show dedicated to the benefits of a Ketogenic diet. Since Ketogenic diet has gained popularity, this show discusses in detail the benefits of having a ketogenic lifestyle. The show stands out because it discusses in detail about how a Ketogenic diet helps people with cardiovascular disease, diabetes, autism, and preventing dementia. The show is very informational and educating.
2,215
2,215 is about the famous Thailand rock star ArtiwaraKongmalai who ran 2,215 miles to raise funds for 11 public hospitals in his home country. The documentary follows the rock star across his journey through Thailand. The documentary is not only motivational but also inspires you to live a healthy life and help others in need. It discusses a bigger cause.
The Game Changers
The Game Changers is also a documentary film that seeks to prove the benefits of a plant-based diet by showing the lifestyles of different successful athletes in their sport. The show has a very different way of motivating you to start eating healthy and quitting meat-based products altogether. This is one show that will educate you as well as motivate you to live a healthy and fit lifestyle.
Forks Over Knives
Forks over Knives is a documentary that inspires people all over the US to quit unhealthy processed junk foods. The documentary tells you the damages of junk food on your body in depth. The show highlights the advantages of whole foods and plant-based foods. The show has a very scientific approach of discussing health and diet-related topics. The scientific way of discussion and the challenges of current food paradigms is what makes the show stand out.
If you are a fitness lover and want to make it meaningful, inspirational, and educational watch these films, shows, and documentaries to motivate yourself because fitness is an essential part of life and should be taken seriously. So, watch these and get on your fitness journey.