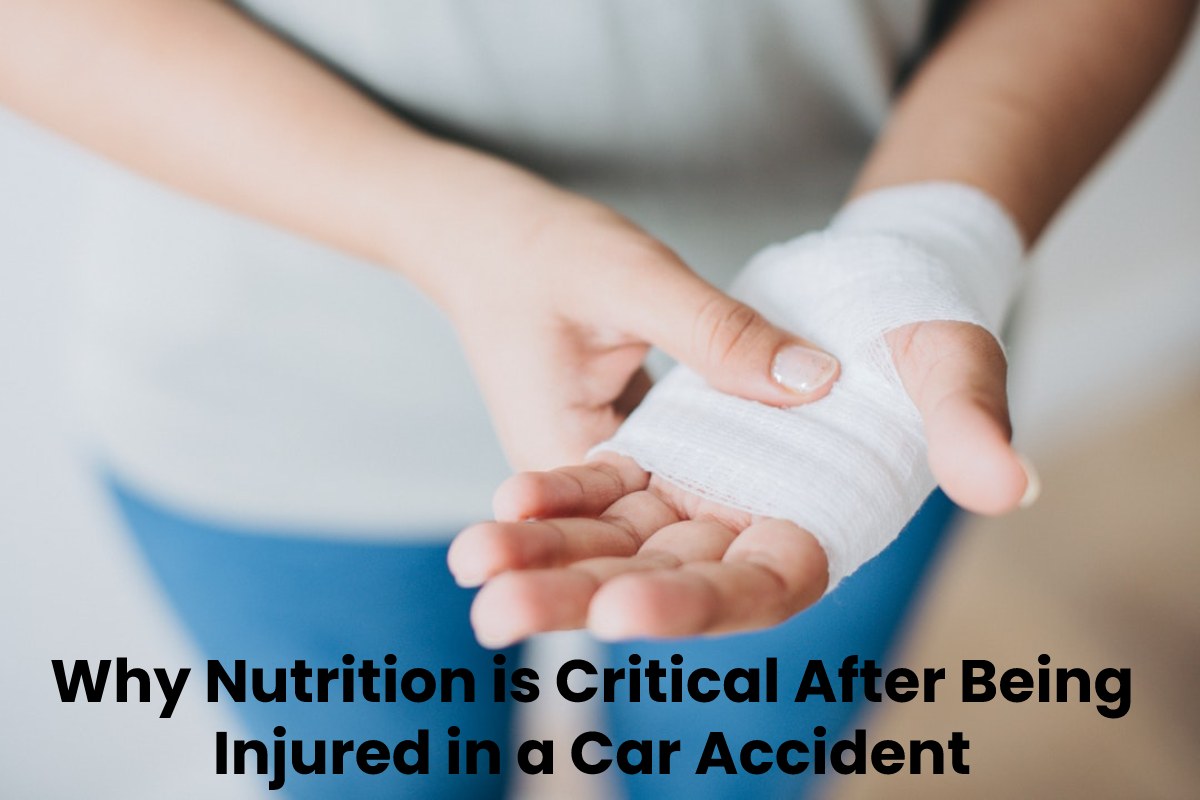 Nutrition is Critical After Being Injured in a Car Accident
Food is more than just something to enjoy – it's nutrition, and your body needs good food in order to function. Good nutrition is the foundation for health, and it's even more important when you're healing from an injury.
If you've been injured in a car accident, there are three things you need: a skilled personal injury attorney, proper rest, and good nutrition. You need to heal as much as you need to fight for compensation to cover your bills.
Want to heal properly and feel better faster? Getting proper nutrition will significantly aid your healing process, and here's why.
1. Good Nutrition can Reduce Inflammation
You've probably heard that inflammation is the enemy in the body. This is only partially true. Inflammation is actually a healing response, but when prolonged, it can become a problem.
Inflammation is the second stage of wound healing and serves an important purpose. Although it's considered unwanted, inflammation prevents infection from spreading throughout the body and controls bleeding. After an injury, blood vessels begin leaking transudate, which is composed of salt, water, and proteins, which creates localized swelling. This swelling is protective.
Proper nutrition will reduce the amount of reactive oxygen species (ROS) in your body, which is important because ROS cause damage to the cells. Normally, ROS are broken down by antioxidants, but if you aren't eating the right foods, they will remain in your system and continue doing damage.
Some of the best anti-inflammatory foods you can eat for healing include:
 Carrots
 Sweet potatoes
 Leafy greens (kale, spinach)
 Broccoli
 Citrus fruits
 Strawberries
 Pineapple
 Almonds
 Avocado
 Sunflower seeds
 Walnuts
 Turmeric
 Garlic
 Cinnamon
 Rosemary
 Fatty fish
 Beets
 Celery
 Chia seeds
There are many different foods that will help your wounds heal, so try to find some that work best for your tastes.
2. Nutrition Supports Brain Function
While you're healing from a car accident injury, you'll want your brain to function properly. If your brain isn't fully supported, you might not make good decisions regarding your lawsuit or insurance negotiations. For example, you might be too exhausted to keep negotiating and just accept a settlement offer far lower than what you deserve.
If you've filed a personal injury lawsuit, you might end up getting frustrated with your attorney when things don't seem to be going your way. It's normal to feel overwhelmed by a court case, but if it's the result of poor nutrition, you won't be seeing things as they really are.
Getting good food into your body will help you feel better, which means you'll experience less frustration and will be able to exercise more patience.
3. Good food Supports Healthy Gut Flora
The majority of your immune system is located in your gut. The beneficial bacteria in your gut plays a crucial role in healing. You need to maintain these bacteria, especially when you're taking antibiotics. Antibiotics kill all bacteria, good and bad, which means you'll need to actively replace your gut flora.
You can maintain a healthy gut by eating the following foods and/or supplements:
 Prebiotics
 Probiotics
 Garlic
 Onions
 Jerusalem artichokes
 Fermented foods with live cultures, like sauerkraut
 Chickpeas (garbanzo beans)
All of these foods are tasty and medicinal at the same time. You can find probiotics at your local health food store, usually in the refrigerated section. The best part is that probiotics don't taste bad. Most products just taste a little bit sour, especially yogurt products.
4. Sugar Promotes Inflammation
Good nutrition doesn't include hefty amounts of sugar. In fact, it's recommended to avoid all refined sugar and not overdo it on natural sugars. When your blood sugar rises, your body's inflammatory response also rises. This depletes the body of vitamin C and zinc, which are crucial for aiding your recovery.
Try not to consume sugary snacks and beverages while you heal from your injuries. If you need some sweet treats, there are plenty of snacks and beverages sweetened with stevia that taste amazing and can work as a replacement.
Focus on Nutrition for Faster Healing
Your ability to heal will depend on a variety of factors, but if you don't have proper nutrition, it's going to slow down the process. Your body needs specific nutrients to rebuild and repair at the cellular level.
If you haven't been focusing on food, start somewhere – every small change in what you eat while you heal will make a huge difference.