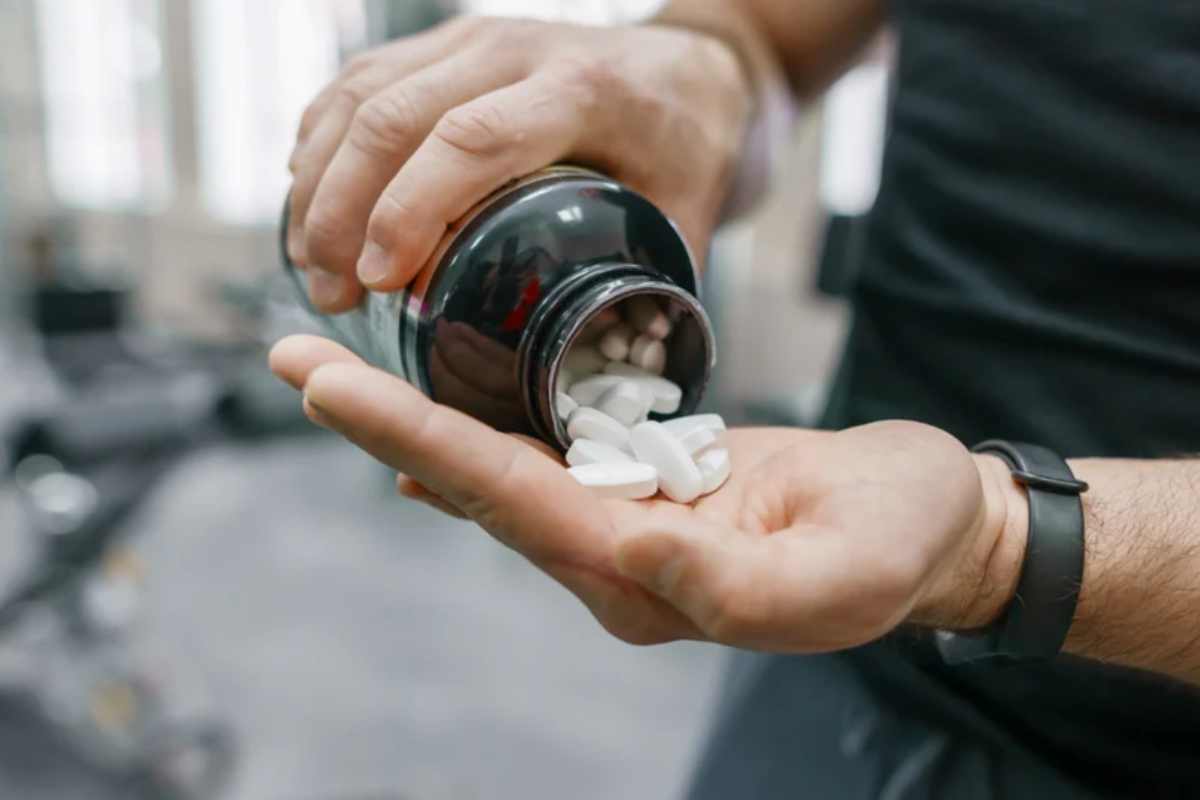 Men's Wellness
As we finish out October with Halloween a week from the upcoming Monday, there will only be two more months left in 2022. It's crazy to think that we're on the brink of 2023 when it feels like just yesterday the news of the COVID-19 pandemic was breaking, and the vaccine was under development. Perspective is funny that way, though, and it's already been over 2.5 years since the COVID-19 virus became a real worldwide threat. With the pandemic barely in the rearview mirror, and 2023 just around the corner, it's almost time to start thinking about those New Year's resolutions.
If you find yourself making a New Year's resolution to be more active in your pursuit of health, maybe you should get a jump on that now, so it doesn't feel like such a large task in a couple of months. In fact, by that time, your health routines will feel so regular that you might even call an audible and make a totally different New Year's resolution this year.
There are certain activities, habits, and routines that we can build and integrate into our everyday lives in order to improve our overall health. The following tips will help you become a healthier person through active routines.
Prioritize Eating Healthy
The first and undoubtedly best way to get yourself started on an overall health-improvement journey is to analyze your daily and weekly diet. Nutrition is the number one influence of our overall health, so we have to pay special attention to what we consume and how we develop our eating habits.
There are a plethora of healthy eating websites, cookbooks, and other resources that are chalk-full of healthy recipes that are well-worth trying. A great way to get more involved with healthy eating is to take a more active role in your kitchen. Instead of buying pre-made meals that you can just throw in the microwave, try finding a recipe you'd like to eat and try making yourself at home.
Not only will it feel good to have made something for yourself to eat out of the raw ingredients, if you spend enough time cooking new recipes, you'll eventually learn a little bit about cooking as you go, too. After a while, you'll have an idea for the flavors and dishes you don't like as well as the ones you do. When you prepare a meal for yourself that you end up really enjoying, you can throw it in your personal little cookbook and make it a staple in your diet. The more times you make it, the more you can tweak it to your liking, also.
In order to create a healthy meal plan for your week, you'll need to prioritize meals that have a helping of fruits and veggies, as well as healthy protein sources, and healthy fats, too. If you have any additional dietary restrictions, you'll need to account for that in your meal planning as well. Additional dietary restrictions could include being a vegetarian, being allergic to peanut butter, or being lactose intolerant.
Exercise Regularly
After you've started to get your diet under control, it's time to pursue other avenues of health as well. The next step in creating a healthy lifestyle for yourself that promotes physical health, strength, and longevity is to get involved with a regular exercise routine.
There is a huge variety of ways to get exercise, from recreational sports, to jogging, to weight-lifting, and even committing to a yoga practice. You don't have to be the next DK Metcalf, or turn into the Rock, but even 15-30 minutes of exercise a day can be life-changing. After you successfully fit a smaller workout routine into your schedule and begin to see results, you can consider expanding how much time you spend on physical exercise each day to suit your needs and strength or body based goals.
Give Yourself Enough Rest
Right alongside nutrition and exercise is a regular sleep schedule. The human body needs a certain amount of rest each day in order to recover, digest, and to essentially perform internal maintenance. The longer we deprive our body from rest, the harder it is for us to maintain energy levels, think clearly, or function properly at all.
8 hours of rest/night is the recommended average for most male adults, but this could vary by an hour or two in either direction as everyone's a little bit different.
Take a Multivitamin
Finally, if you're looking to fill in the gaps that exercise, nutrition, and rest don't cover, you can take a men's multivitamin. Men's once daily multivitamins offer your body a huge boost of support in a variety of ways.
From bolstering your immune system to improving cognitive function, a men's multivitamin can add an edge to your overall health journey.