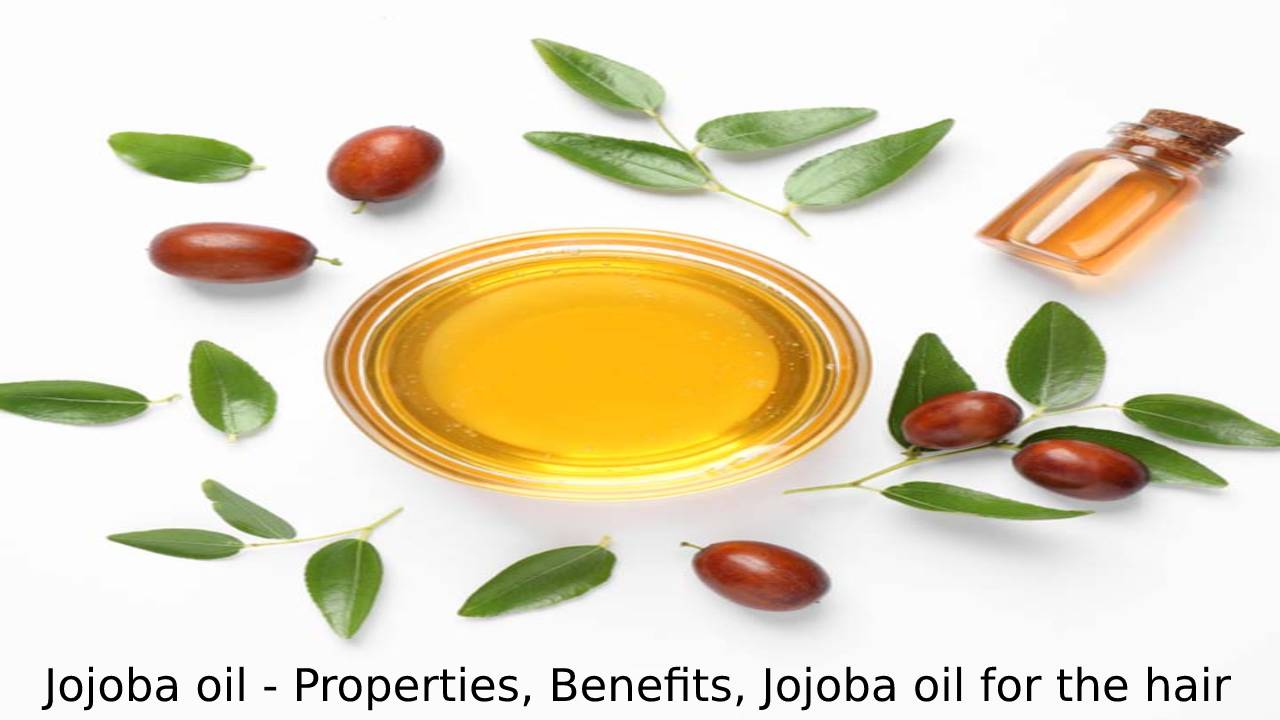 Introduction
Jojoba is a shrub that grows in the arid regions of northern Mexico and the south western United States. Jojoba oil and wax are make from the seeds and are used for medicinal purposes. It is applied straight to the skin for acne, psoriasis, sunburn, and cracked skin. It is mainly used to stimulate new hair growth in people who are going bald. In manufacturing, jojoba is used as an ingredient in shampoos. lipstick make-up cleaning products; and in lotions for face, hands and body.
About Jojoba Oil
Jojoba oil is extracted from the homonymous plant seeds, native to Mexico and California.
It is a very long-lived shrub, which can reach up to 250 years of age.
The fruits, oval similar to an olive, contain up to 3 seeds rich in an odourless oil, tending to yellow (but
transparent after processing) and very full-bodied, with a consistency reminiscent of the skin's sebum.
This triglyceride-free vegetable oil is a blend of waxy esters, vitamin E, vitamin B, and mineral salts.
It is not toxic from a food perspective, but it is not digestible, so it is used only in cosmetics.
Vegetable oils, since ancient times, have played a fundamental role in the care of skin and hair.
Cosmetics have a long series of possibilities to choose from, suitable for every particular need.
Among these, it often happens to find Simmondsia Chinensis (jojoba oil) seed oil in the INCI of some products.
It is jojoba oil, precious for its properties and its incredible versatility. For sure, you have heard of it.
Properties of Jojoba Oil and Benefits
1. Moisturizing action
Thanks to the high content of ceramides and the absence of triglycerides, it helps to make the skin soft and supple.
It is considered one of the lightest oils around and is quickly absorbe without leaving a residue.
It also creates a protective barrier that prevents dehydration and limits the effects of external agents on the skin.
2. Cleansing action
It is perfect for daily skin cleansing and removing makeup.
Jojoba oil has good cleansing properties and fits as a makeup remover and facial cleanser. It can remove all traces of makeup.
A cotton ball should be dip in the oil and then rubbed on the face and lips. Must then remove the oil residues with another damp cotton swab.
3. Massage oil
Jojoba oil lends itself well to being a base oil for massages. To this, you can add a few drops of essential oils to make it even more active.
It absorbs quickly and promotes blood flow making the skin brighter.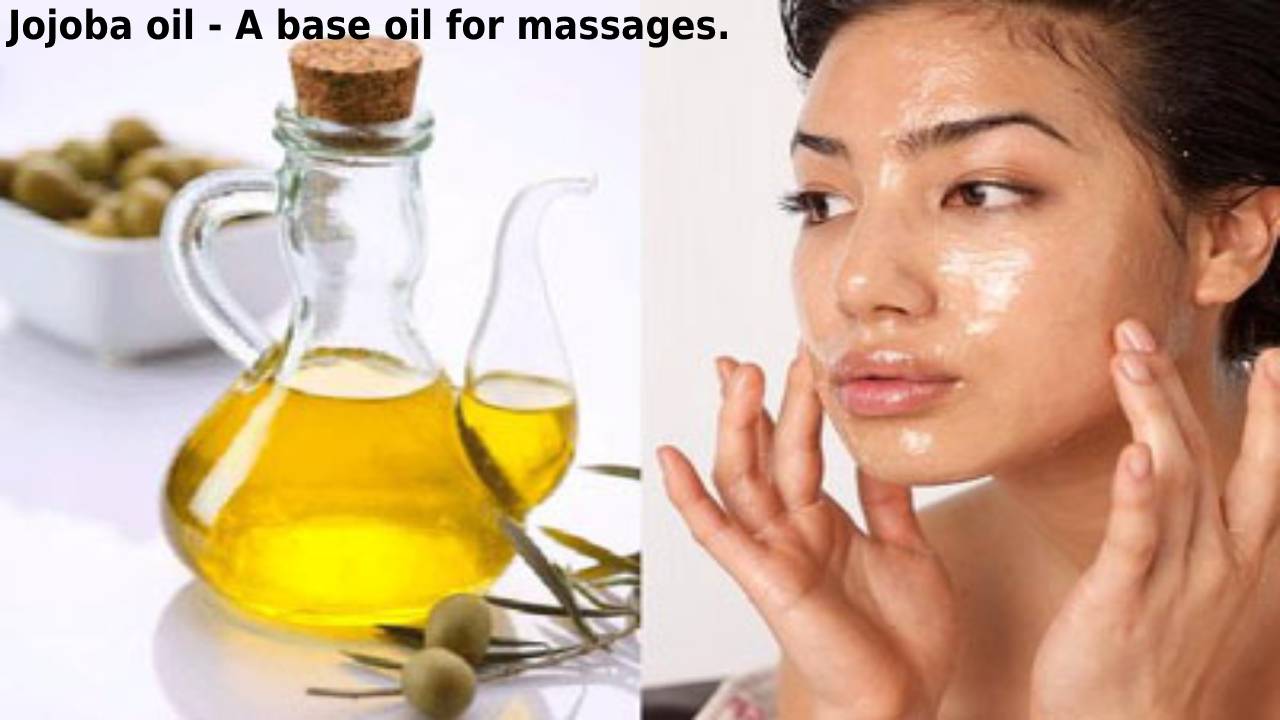 4. Treat skin disorders
Those suffering from skin disorders such as eczema or rosacea can treat them with jojoba oil.
This remedy boasts anti-inflammatory properties that can reduce the redness caused by dry skin and dermatological problems.
In this case, dip a cotton swab in the oil and then apply it to the areas to treated twice a day.
5. For oily skin
Jojoba oil also works well on oily skin as it prevents it from secreting more oil than necessary by balancing the sebum production.
To use it for this purpose, you must first cleanse your face well, dry it, and then rub a few drops of oil on your face and neck.
6. Anti-ageing action
It reduces wrinkles and counteracts cellular ageing thanks to a potent antioxidant such as vitamin E. In addition, it also acts as a filter against pollution.
7. Sebum-regulating action
It prevents oily skin from secreting more sebum than necessary, counteracting skin inflammation and the presence of acne.
8. Soothing action
Native Americans used to apply it as a remedy for sunburn. It is widely use, in fact, in cosmetics for sensitive skin or in after-sun products.
Jojoba oil is a precious ally for skincare, for its benefits and its incredible versatility. It is correct for all ages and all skin types.
It plays a fundamental role in our fermented bio-eco-cosmetics.
Jojoba oil for the hair
You can experience the benefits of jojoba oil for hair by using it in case of: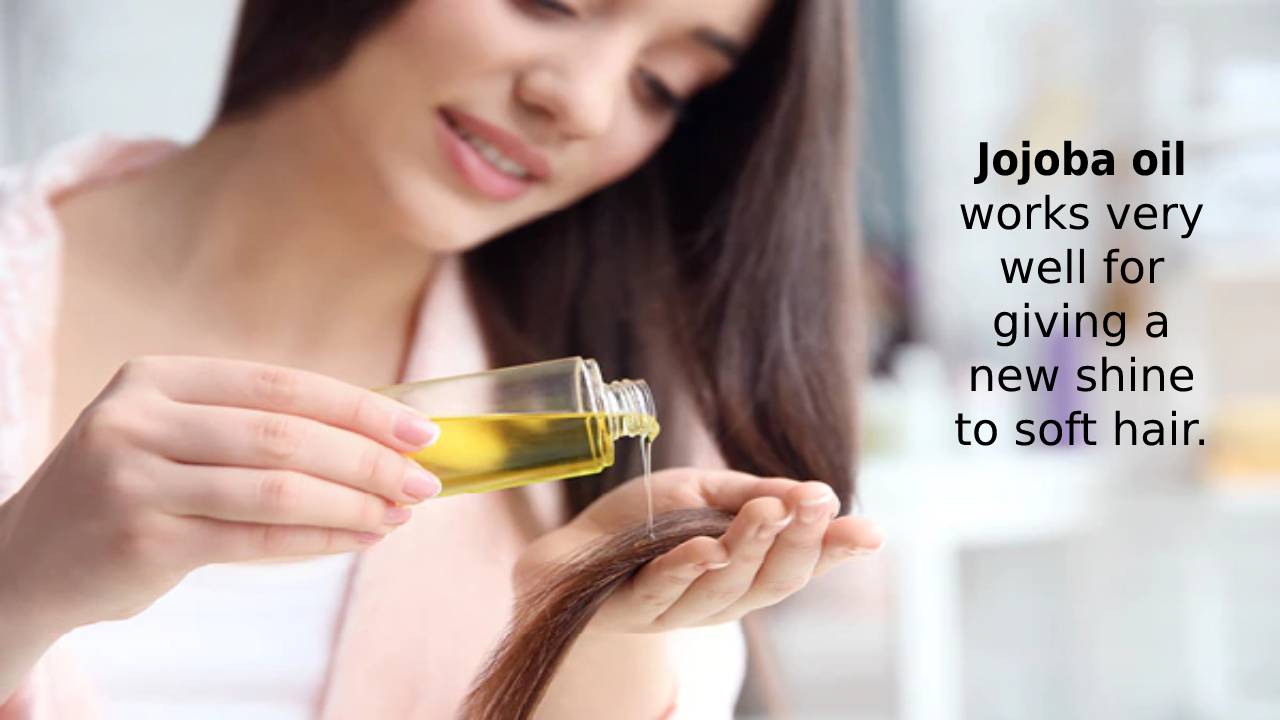 1. Dull Hair
Jojoba oil works very well for giving a new shine to soft hair. It can also treat dry and frizzy hair while also
helping to avoid damage caused by pollutants and chemicals.
It compresses the scalp and the tips, keeping them in place for at least an hour before proceeding with the regular washing.
2. Hair Loss
Jojoba oil helps with hair loss, especially if it is due to excess sebum that clogs the hair follicles leading to hair breakage.
On the contrary, this oil and balancing the natural fatty substances found in our hair promotes the development of new cells.
You can slightly heat and apply before shampooing, massaging it well on the scalp to improve blood circulation and promoting new hair growth.
3. Conditioner
For dull and curly hair, jojoba oil can help improve its texture and appearance.
Massage it into your scalp and hair, paying attention to the ends as well. The proteins and minerals allow it to act as a natural conditioner and make hair soft and shiny.
You can also mix a tablespoon of this oil with a commonly used hair conditioner.
Jojoba oil, how to choose it, and where to find it?
To obtain the benefits of Jojoba Oil, it is essential not only to be constant in use but also to choose a quality jojoba oil.
The characteristics you need to make sure of are that it is 100% pure, of organic origin, and cold-pressed.
If the oil is contaminate with other substances, it may not be suitable for all the uses describe and even worsen skin or hair problems.
You can easily find jojoba oil in all herbalists, pharmacies, natural and organic products stores, as well as of course, in online shops.
Remember to use jojoba oil sparingly and always ensure that it absorbs completely, leaving no residue on the skin and hair.
Keep in mind that a few drops are enough but well used to obtain good results.
You may also interested in other vegetable oils
Also, Read Anti-inflammatory supplements – Best anti-inflammatory Supp. and food