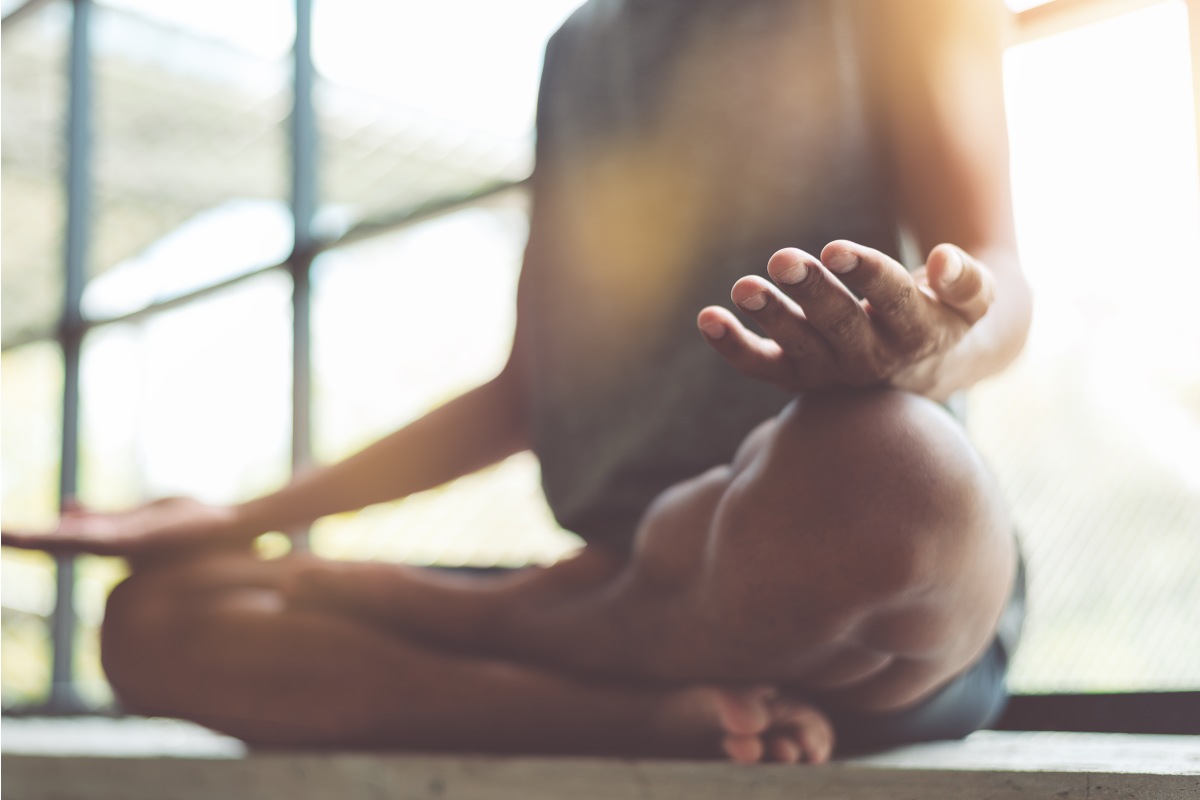 Choosing The Perfect Meditation Cushion For Yoga Sessions
Meditation is all about breathing, repeating mantras, and clearing your mind to help you reach a state of clarity, consciousness, and sound mental state. Some specialists believe that by using this technique, you can reduce stress, depression, anxiety, and chronic pain.
The meditation process involves sitting or kneeling with your legs crossed on the floor. However, these positions can become quite uncomfortable, especially if you have to stay in them for long periods. That's why you need something to sit or kneel on during the meditation process. You can choose a mat or cushion to make yourself more comfortable and help you concentrate. This article looks at how you can pick the perfect meditation cushion for your yoga sessions.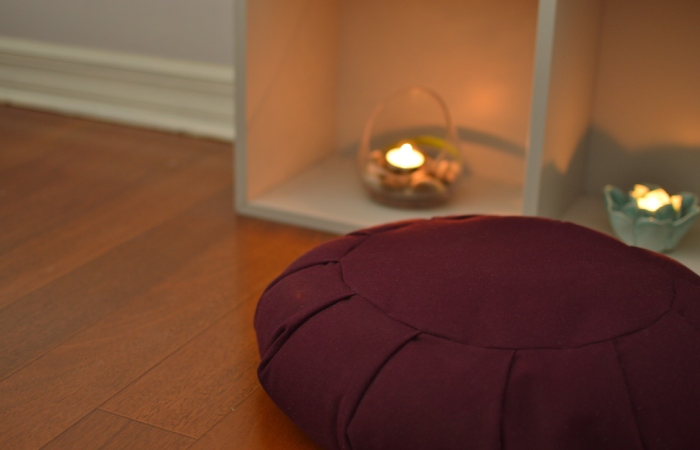 1. Decide the Type of Meditation Cushion you Need
The first step in choosing a meditation cushion is figuring out what type you need. The best way to determine this is by evaluating the length of your meditation sessions. Consider the type of poses you practice. Do you do prolonged kneeling, or do you sit in full or half lotus? Also, consider the level of flexibility of your knees and ankles.
The most common meditation pillows are the zafu cushions, which have been around for a long time. These cushions, which originated in China, have subsequently become a staple in Japanese Zen meditation. There's the traditional style as well as zabuton, an elevated version of the standard zafu cushion.
Zafu's most iconic style is the circular-pleated shape, where you sit on the cushion's curved edge and let your legs fall off. This way, you'll be creating a natural slope that's ideal for sitting cross-legged. If you're having trouble shifting your hips and knees into a natural posture from this position, start your pose in the middle of the cushion. But while you'll gain some height from sitting in the middle, you may find it difficult to maintain your pose for long periods due to the loss of stability.
Aside from the zafu cushion, there are also many other types of meditation cushions you can choose from. They come in a variety of colors, shapes, and sizes and are made from different materials.
2. Choose the most suitable shape
Although the round-shaped cushion is the most common, there are other shapes to choose from, each with its own set of advantages. For instance, a half-moon design provides more support for the thighs and more room for the feet, and the sloping surface makes it easier for you to stay upright. Other shapes include the following.
If you have restricted mobility and persistent lower back or knee challenges, you can benefit from a crescent-shaped cushion, which gives a larger platform for the hips and thighs. The pillow's natural slope also promotes alignment since it eliminates the need to maintain a certain position on the cushion to maintain an appropriate posture.
While it offers good knee and ankle support, if you're taller, you may find that your knees remain lifted when you're in a sitting position on this sort of cushion. In this case, look for a pillow with a greater lift.
If you're a total yoga meditation beginner, rectangular meditation cushions may be an ideal option. While these pillows are similar in height to traditional spherical cushions, they're larger and more solid. This design will also benefit anyone who suffers from tight hips and a general lack of mobility. However, you won't get the same level of knee support with these pillows as with others.
A folding meditation cushion is an excellent option and quite portable if you want a larger meditation surface. You may keep it flat or fold in a way that it provides some back support (works against a wall). You may also fold it in half for greater height, which would provide more comfort.
However, if you're unsure what to pick with the variety of shapes available, you can choose a basic round-form cushion. This style has been around for decades and has already been tested and proven.
3. Consider the height of the cushion
The height of your cushion is important and will depend on your height, meditation experience, and poses. The standard height is usually good enough for individuals on a cross-legged meditation position.
Other factors that determine the ideal height for your cushion are your physique and flexibility, particularly in the hip joint. The more flexible you are, the lower you can sit comfortably. The best way to determine the suitable height for you is to try all sizes until you find what you feel is most comfortable using.
4. Look at the type of cushion filling
A meditation cushion is as comfortable as the stuffing used to make it. There are various types of stuffing used in meditation cushions. Examples of these are the following.
This soft cotton-like substance comes from kapok trees found in the southern regions of the United States, as well as Thailand and Indonesia. Kapok is 100% natural, silky, and resistant to molds or mildew. It's an excellent choice for meditation cushions because it doesn't compress like cotton, foam goods, or polyester batting. It's also quite light. It has just enough to conform to the body's contour without collapsing and becoming unsupportive.
These are the buckwheat grains' outer chaff. Buckwheat has the effect of a mound of sand when thrown into a cushion but is lightweight all the same. However, a buckwheat hull cushion is heavier than a kapok cushion. Buckwheat hulls have the effect of quickly conforming to the body's shape and providing a highly grounded sensation. Many people prefer buckwheat hull cushions to kapok cushions as they feel sturdier.
Synthetic filling is perhaps the least popular for meditation pillow stuffing. However, they're often used by people who are allergic to natural products. The softer filling, such as polyester or foam, loses its buoyancy with time and must be replenished. It's, however, the softest, and if you have sensitive bottom or hip joints, this type of padding may be more comfortable for you.
5. Pick a Color that Speaks to you
Although the color of your meditation cushion may not be a crucial feature when buying, you may want to choose a hue that matches the space for your sessions. Look at the color elaboration and their meanings to enable you to pick the color that matches your meditation area and mood:
Red: associated with energy elevation
Violet, purple, or plum: establishes or reestablishes equilibrium
Yellow: brightens the mood and helps clarify thoughts
Blue: a soothing hue that aids with relaxation
Black: instills a sense of inner discipline and focus
Orange: promotes physical and emotional well-being
Green: promotes calm and balance, helping to focus on slow, deep breathing
You may find some aspects of one or more colors in other hues. For instance, brown also has similar characteristics as orange and green. The more vibrant the hue is, the more profound the impression would be.
6. Examine the Cover Fabric
Ideally, any cushion you purchase should have a detachable outer cover that can be cleaned or replaced if necessary. This cover should be separate from the inner liner that holds the stuffing. While this isn't required, it makes managing the filling much easier when washing your cover. It's also easy to replace if the cushion cover becomes worn out, rips or gets damaged.
Because it isn't uncommon to sweat when meditating, particularly if you live in a humid or tropical area, cotton is an ideal fabric choice for a meditation cushion. Silk or brocade fabrics may leave a permanent sweat stain, but you can easily launder cotton. A strong brocade or upholstery fabric is also a wonderful choice because it wears nicely on the cushion and lasts for a long time.
7. Keep an Eye Out for Dependability and Durability
There are many kinds of meditation cushions, and they come in various designs. And while they aren't all prohibitively pricey, you want something that will last. Surely, you wouldn't want to find yourself searching for another cushion to buy soon after you purchased one.
8. Go for Versatility
Meditating in a cross-legged position necessitates a good deal of flexibility. If you aren't particularly flexible, some sitting styles may not be an option for you. In such a situation, you'll appreciate the support of a meditation cushion even more. A good cushion should take the strain off your ankles and knees while still allowing you to maintain a proper pose.
This will keep your knees below your hips, which is crucial for perfect spinal alignment. It helps if the meditation cushion can be used for either sitting or kneeling meditation poses. Otherwise, you may have to buy more than one cushion, which may not be cost-effective.
Conclusion
Choosing the perfect cushion for meditation can be a challenging task. That's fully understandable as you want to be at ease in the space you've created for yourself. This is why you need to get a pillow that's comfortable, versatile, durable, and aesthetically appealing to you.