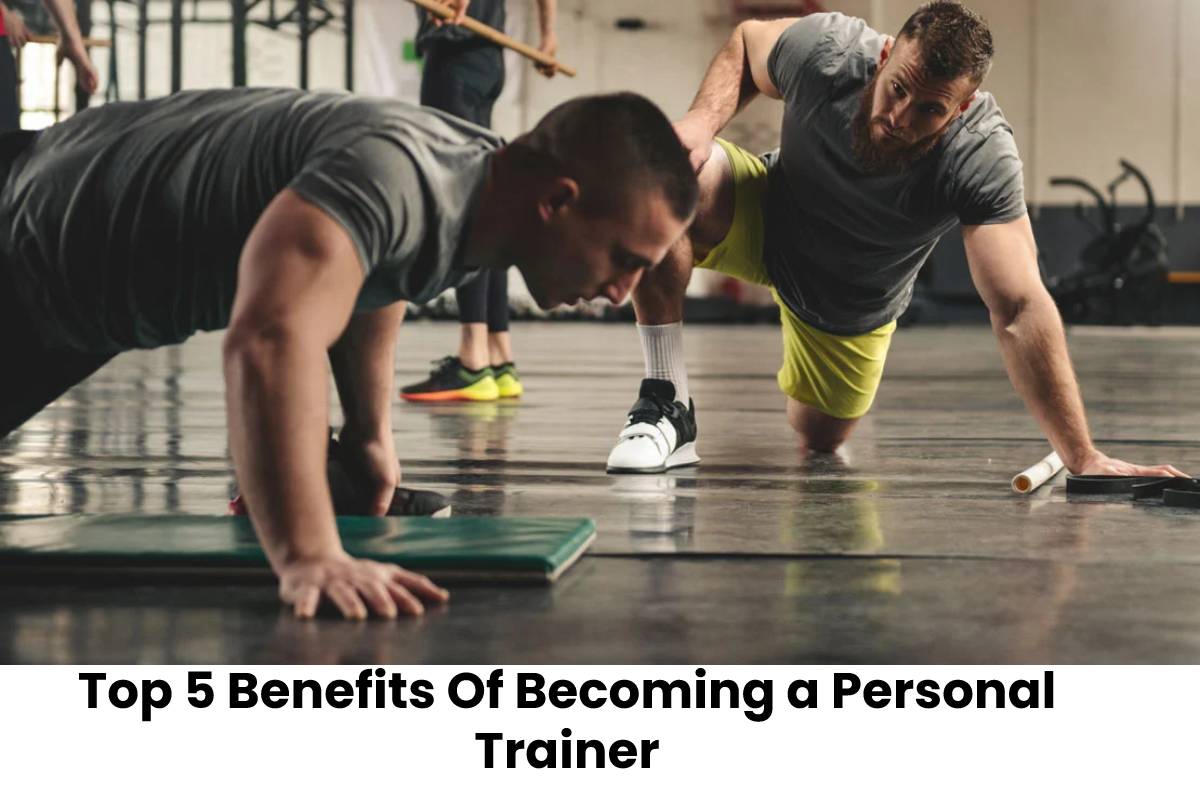 If you're looking for a rewarding and challenging career, becoming a personal trainer may be the perfect choice and getting your personal trainer certification online is likely the perfect way to do it.
Personal trainers help people reach their goals by creating individualized workout programs and providing support and motivation. Learn more about how you can become a personal trainer online at the American Sports & Fitness Association.
Here are five of the top benefits of choosing this career path:
1. You Have Flexible hours
As a personal trainer, one of the benefits you enjoy is flexible hours. You are your boss and can work the hours that suit you best. This means you can work around other commitments such as childcare or studies. You can also tailor your work schedule to fit your personal fitness goals.
If you want to train early in the morning or late at night, you can do so without adhering to a set working schedule.
2. Having Job Security
When you become a personal trainer, you enjoy a high degree of job security.
This is because this occupation is always in demand, no matter what the economy does. People will always want to get in shape and improve their health, so personal trainers will always be needed.
Because of the variety of settings available, this profession has a lot of options when it comes to finding employment.
3. Variety of Work Settings
One of the benefits of being a personal trainer is the variety of work settings. You can work in gyms, health clubs, studios, or private homes. This variety allows you to choose the work setting that best suits your personality and lifestyle.
Another benefit of being a personal trainer is creating custom workout programs for each client. This allows you to tailor each program to the individual's needs and goals, ensuring that each client gets the most out of their workouts.
4. You Get to Exercise All the Time
While there are many things to love about being a personal trainer, one of the best parts is that you get to exercise. There's nothing better than being able to help people reach their fitness goals while also getting in a great workout yourself.
5. Opportunity to Help Others Achieve Their Goals
As a personal trainer, you spend your time helping others achieve their goals.
This may be one of the most rewarding aspects of this job. When you see someone reach a goal that they have been working hard towards, it is a truly gratifying experience.
It's also very gratifying to know that you've helped them to achieve that goal and that you can make a real difference in people's lives.
Becoming A Personal Trainer: In Closing
The five benefits of becoming a personal trainer discussed in this article are excellent reasons to consider this career path. And if you need more convincing, think about the fantastic things Tony Horton has accomplished.
He started as a [personal trainer], and now he's one of the most famous fitness trainers in the world. If you have the passion and drive to help others improve their health & achieve their fitness goals, this could be your perfect career.