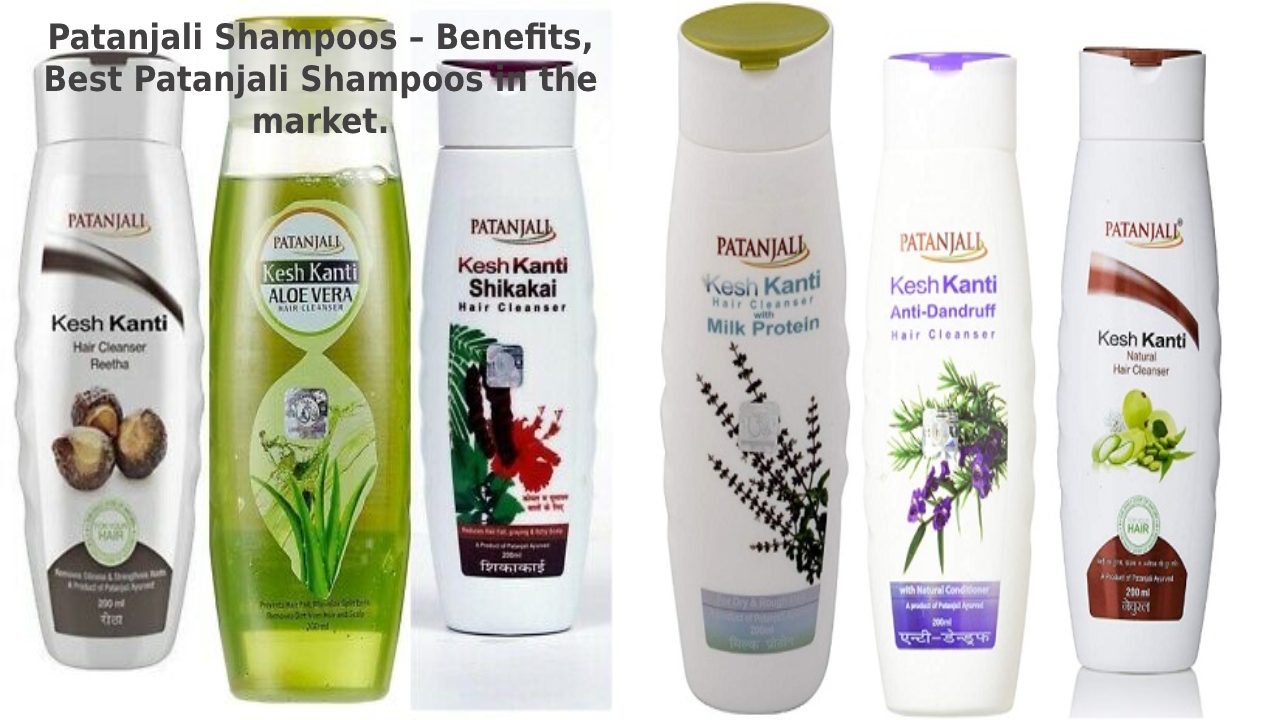 Patanjali Shampoos
Patanjali Shampoos are one (1) of the highest demanded products in the Indian market, which combines Ayurveda and nature-sourced ingredients to your hair and scalp, amongst beauty benefits.
It is high time you said goodbye to dull, lifeless, and dandruff hair with the impressive range of Patanjali Shampoo in your bathroom.
And also, it is expected and heartening to know that the range of Patanjali Shampoos, an Indian brand of Patanjali Ayurved Limited, has given a cut-throat competition and beaten foreign brands operating on Indian soil.
It shows the combined talent pool and partnership of Baba Ramdev and Acharya Balkrishna, which spans many years.
Benefits Of Using Patanjali Shampoos
The goodness of Patanjali Shampoos is the use of natural, tried, and tested ingredients like milk protein, Reetha, aloe vera, etc.
These fight hair fall, greying hair, and itchiness of the scalp. Another critical benefit of shampoos from Patanjali Ayurved is that all age groups can use them since Shikakai is an excellent ingredient for all hair types.
Best Patanjali Shampoos Products
We have mentioned the list of the best Patanjali shampoo products. For different types of hair that men and women can try.
1. Patanjali Shampoos with Milk Protein
This protein-enriched Patanjali shampoo is made from natural herbs that provide essential nutrients to hair cells and aid hair growth.
Helps treat dry hair. Hair loss can be due to some reasons.
This protein hair shampoo provides essential nutrients to the roots of the hair and naturally removes dryness from the hair by delivering milk protein.
Dryness can occur due to loss of nutrients from the hair or due to lack of diet.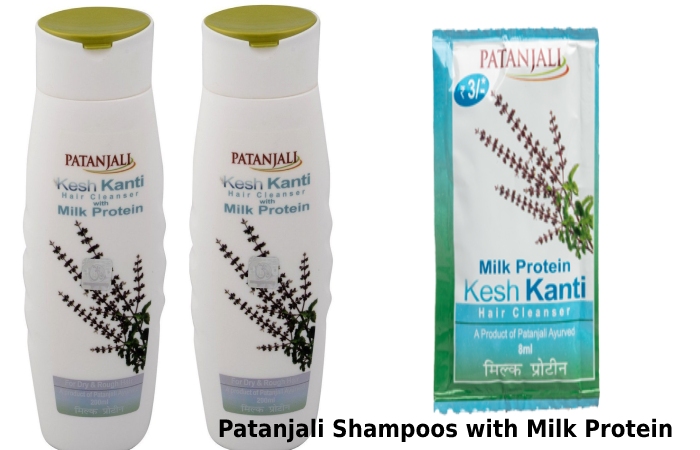 2. Patanjali Shampoos – Kesh Kanti Reetha Hair Cleanser – 200ml
Patanjali Reetha shampoo is a conditioning herbal shampoo that strengthens and adds shine to hair.
It contains the benefits of the herb Reetha, which is also the main ingredient in herbal shampoos and soaps.
And this is one of the best Baba Ramdev shampoos for dry hair that cannot be compared to others. It also helps prevent the hair from turning grey and keeps it healthy and shiny.
3. Patanjali Kesh Kanti Anti-Dandruff Hair Shampoo 200ml
Patanjali Anti-Dandruff Shampoo results from a combination of natural herbs and is very effective when used regularly.
Since it is a herbal shampoo, it is gentle on the hair compared to using chemical-rich shampoos. It is an excellent choice to select for dry, rough, and dandruff hair.
This herbal shampoo also nourishes the hair and thus reduces hair loss.
Ingredients: Some of the main ingredients of Patanjali anti-dandruff shampoo are Rojmeri oil, neem honey oil, Neelgiri, ti tri oil, ext. Gudhul, ext.  Amla, ext.  Methi, ext.  Tulsi, Sikhakai ext., Surfactant Base, Vitamin B5, Vitamin E.
4. Patanjali Kesh Kanti Natural Hair Cleanser – 200Ml
This Patanjali natural shampoo for total hair control helps improve hair growth and prevent hair loss.
Being rich in natural remedies, it is recommended in case of hair loss. Hair damage is a common problem in both men and women.
Hair loss can start at a young age in some people due to weakness or a poor diet.
Firstly, It Provides Essential Nutrients
Secondly, It Effective in Preventing the formation of Lice or Ticks
It Provides Nourishment to the Roots of Hair
It Helps To Treat These Problems Of The Scalp And Prevents Hair Loss
Lastly, It Induces Quick Increase Of Hair Fiber Cells
5. Patanjali kesh kanti aloe vera hair cleanser
This Patanjali Aloe Vera Shampoo for Oily Hair has been shown to give positive results.
The sweet aroma will make you feel refreshed. It contains the benefits of lime and aloe vera that will provide the essentials for your hair.
With aloe vera mild formulation, Phyto-proteins, and ceramide-3 for gentle care of hair by giving deep conditioning & nourishment of hair & scalp.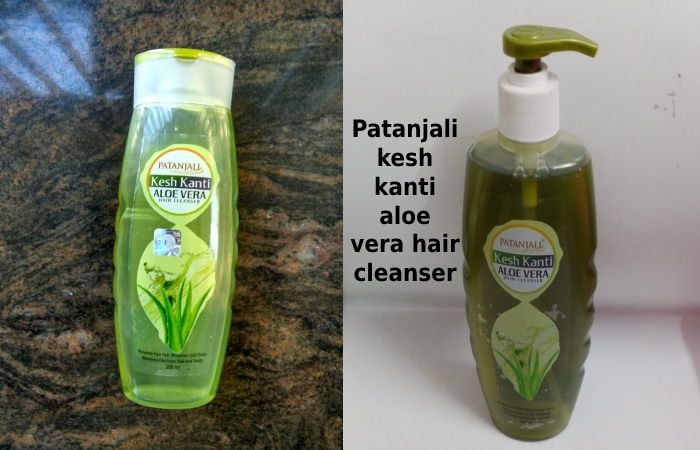 6.Patanjali Shampoos – Kesh Kanti Shikakai Hair Cleanser, 200ml
This shampoo cleans your hair and gives your hair a clean look.
This grey Patanjali shampoo is effective in combating ageing and premature whitening.
The shampoo looks like honey and has a significant inconsistency. Its smell is vegetal, and the packaging is suitable for travel.
Choose this if you are looking for a shampoo with a hint of Ayurvedic base.
Kesh Kanti Shikakai eliminates dryness and smooths rough hair with natural herbs
Cleanses the hair and scalp of grease, dirt, and environmental toxins.
Shikakai cleanser reduces hair loss
Improves shine by restoring vitality and natural health.
7. Patanjali kesh Kanti Reetha hair cleanser
It an advanced new generation formulation loaded with bio-actives, Phyo-keratin & vitamin b5 to make hair healthy, smooth & silky.
Popular Kesh Kanti Shampoo with added Reetha!
Promotes Healthy Hair Growth
Keeps Hair Strong, Soft, and Shiny!
Reduces Hair Fall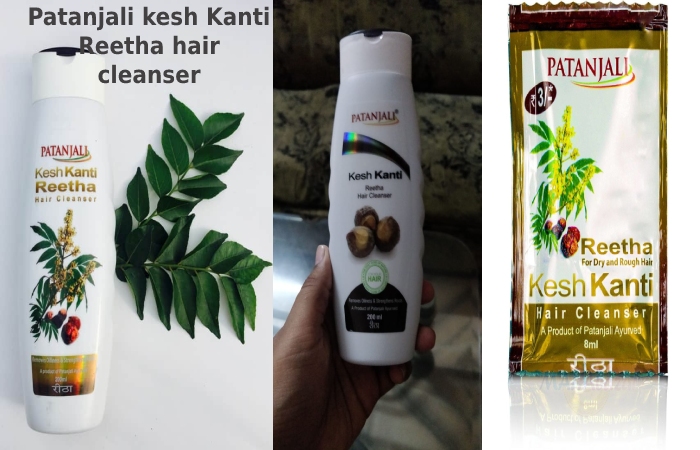 8. Patanjali Shampoos – Kesh Kanti Silk & Shine
This hair cleanser removes dryness, softens rough hair & provides hair shine with natural herbs such as sesame oil, amla, honey, and Bhringraj.
It softens & detangles hair, cleanses the hair and scalp of oiliness, grime & environmental toxins.
Roll over the image to zoom in.
9. Patanjali Coconut Hair Wash, 150ml (Pack of 2)
Useful in dryness and roughness of hair
Prevent hair fall and improve hair shine
Gender: unisex
Also Read: Roadster Shoes–Choose your favorite Roadster online on shopping portals