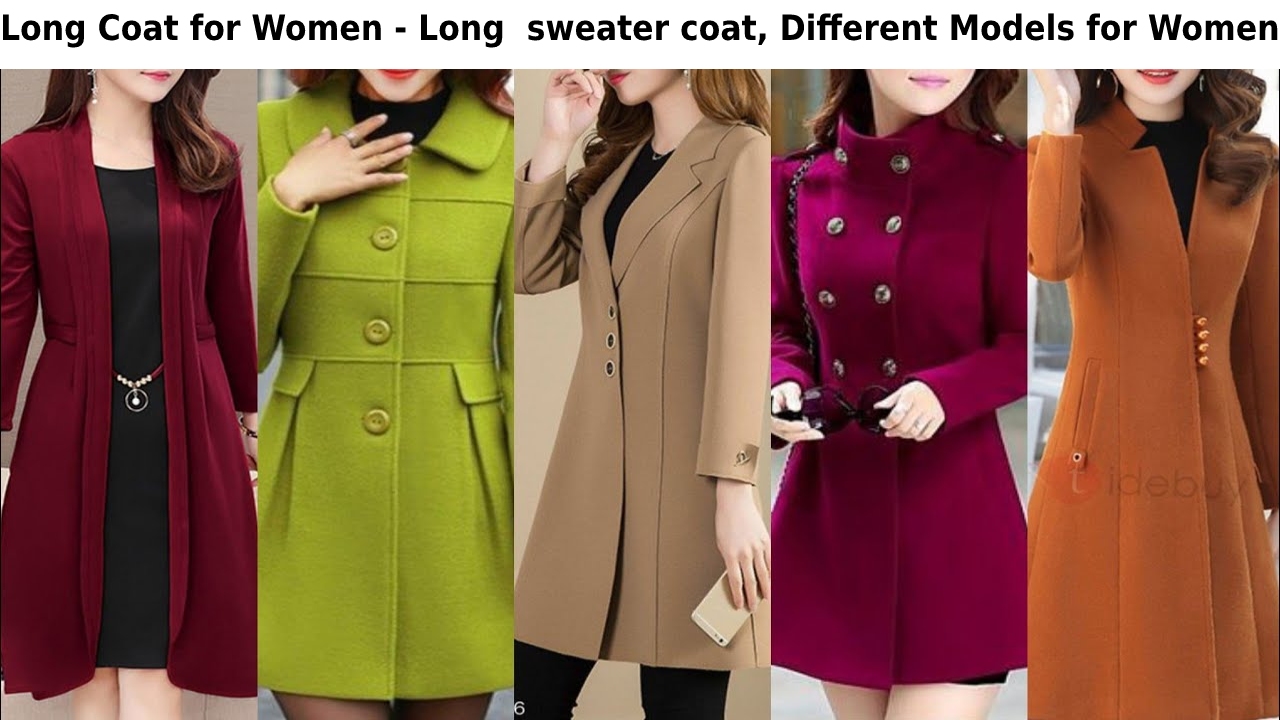 Long Coat for Women
Long Coat for Women is the classic fashion coat that every woman needs, outerwear that has won the hearts of millions of ladies.
It was created to protect against cold and precipitation and acquired an elegant, fashionable thing for all times.
Today, many coat models provide ample opportunities for creating completely different images that can visually emphasize the best sides of the figure.
It is essential to know all the refinements: choosing the suitable coat model, what to wear, what fabrics it should be made of.
What is the long black sweater coat for women?
A long black sweater coat for women is a long coat as the outermost garment and usually extends below the knee.
The long black sweater coat for women is most often used in winter when it is cold. They are sometimes mistaken for topcoats that are shorter and end at or above the knee.
Benefits of wearing Long Coat for Women
Although this garment is associated with the fashion of the previous century, modern women of style are well aware that its presence in the wardrobe provides only advantages.
Specific examples? It protects well from the cold, hides minor flaws in the figure, and adds style to any look.
What are we talking about? Of course, about a long coat! Which model should you opt for? In this matter, you have complete freedom since the designers have presented a variety of styles.
The question arises, how to create a stylish outfit with a long coat in the lead role, and what accessories to choose for it?
We hope you find inspiration and many valuable ideas in it.
Different Models of Long Coat for Women
fitted / semi-fitted (hourglass silhouette)
flared (in the style of the 50s)
straight (free cut)
A-shaped (a-line coat)
O-shaped (cocoon coat)
The most relevant types of fabric for women's coat models today are wool.
In all its diversity (alpaca, baby lama, angora, etc.), cashmere, tweed, leather, cloth, cotton, as well as wholly made of synthetic materials.
It is also with their addition: polyester, nylon, polyamide – which impart a water and dust repellent effect.
1. Classic English Long Coat for Women
Model of a flared silhouette with a turn-down English collar. It is complete with a belt or semi-fitted. Perhaps this is the most current model in any wardrobe.
Both business people and royalty wears these classic English coats.
The ideal length is mid-knee or three-quarters.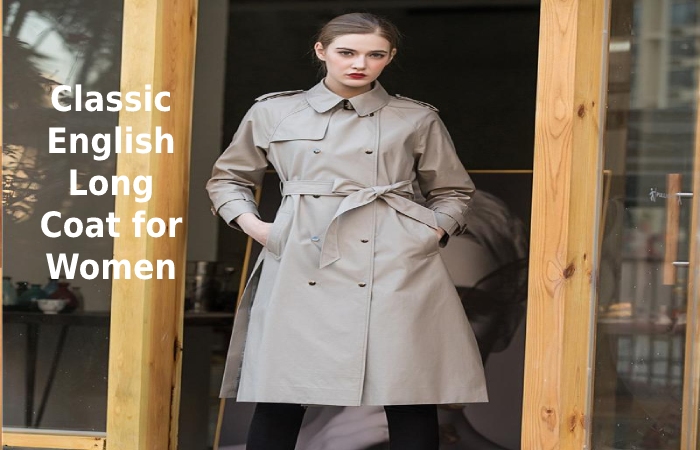 2. Duffle Long Wool Coat with Hood for Women
Model of a straight-cut coat with a hood and a "walrus tusk" fastener, borrowing the peculiarities of the uniform of British sailors.
Another name for this coat is Montgomery, from the name of the British company Original Montgomery, the first to produce duffle coats for the navy.
The duffle coat can be worn with any casual outfit or create an eclectic look by combining different fashion trends.
3. Overcoat
Long double-breasted semi-fitted coat with a turn-down collar, tab, metallic buttons.
Like any models that have come into fashion in uniforms, the long coat designs for women tighten the silhouette and harmony.
4. Polo Long Coat for Women
It is a Single-breasted model with a blind collar and large patch pockets on the shelves.
Originally belonging to men's sports outerwear for playing polo, it also acquired a feminine semi-fitted cut.
They are traditionally made from beige wool. Suitable for women whose figure does not have excess volume in the hips, as patch pockets add bulk.
The constructional cut of the raglan sleeves allows for more freedom of movement and comfort.
5. Raglan Long Coat for Women
Model of a women's coat with a unique cut of the sleeves that creates a soft descending line of the shoulders.
Such a structural element was proposed by Field Marshal Raglan, who tried to hide the lack of an arm while at the same time making the uniform more practical with fewer seams.
The raglan coat is perfect for women with broad shoulders and anyone who prefers flowing, graceful shapes.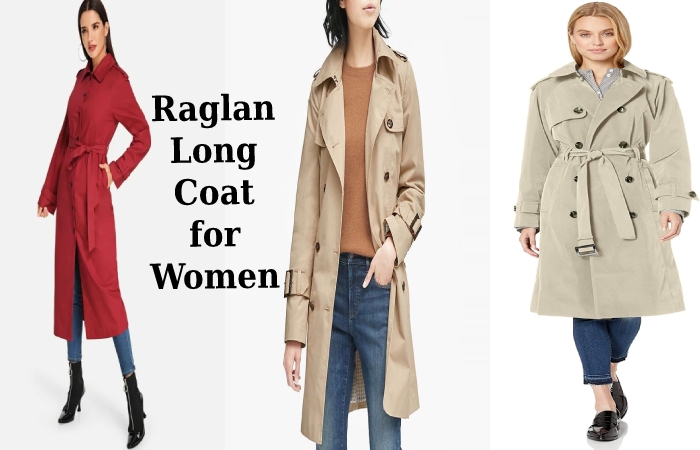 6. French-style Long Coat for Women
It is the elegant model of a free silhouette with shorter three-quarter sleeves, a belt, and a voluminous set-in hood.
Comfortable cut, fashionable details, perfect fit on any figure, notes of luxury, and sophistication make this long wool coat with hood for women model especially popular among real ladies and young girls.
7. New Look Long Coat for Women
Ladies' slim fit with a form-fitting upper and flared hem. Introduced in the collections of Cristobal Balenciaga and Christian Dior in the 50s, it is once again at its peak.
Looks perfect with romantic skirts, flared dresses, and modern skinny pants.
8. Doubleface Long Coat for Women
It is a reversible two-in-one coat, very functional for the off-season when the weather is unpredictable.
On the one hand, it is usually made of wool or cotton and water-repellent polyester or nylon.
Doubleface makes it easy to change. One thing in your wardrobe replaces two at once.
9. Coat square
Trapezoidal cut with the accent on the bottom. Glorified by Christian Balenciaga in the 50s and 60s, it is still relevant to this day on the catwalks.
It is an excellent solution for women with pear-shaped figures. It allows you to hide the fullness and focus on fashionable details.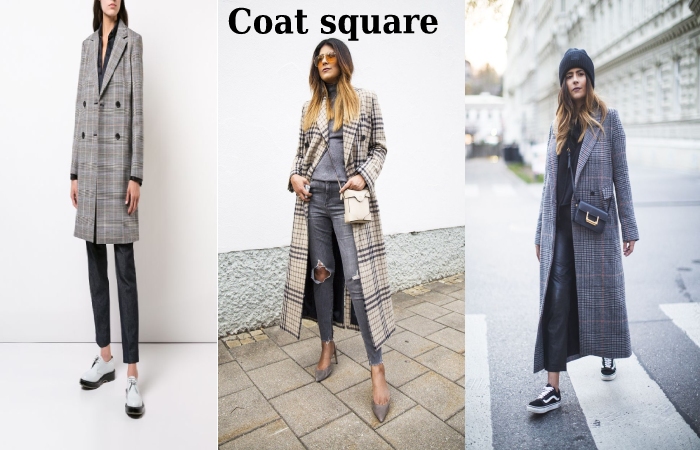 10. Readingot Long Coat for Women
The product has a fitted silhouette with an English collar, a back slot, inner side pockets, and a through the fastener.
This coat model comes from the 1920s, where it was part of the equestrian outfit. Today, there are various variations of Redingots.
Also Read: Microsoft Outlook pii_pn_ebd5ba93a442b75d Error Solved –How to fix it?
Related Searches:
[long coat for women]
[long coat designs for women]
[long wool coat with hood for women]
[long black sweater coat for women]
[long coat for plus size women]