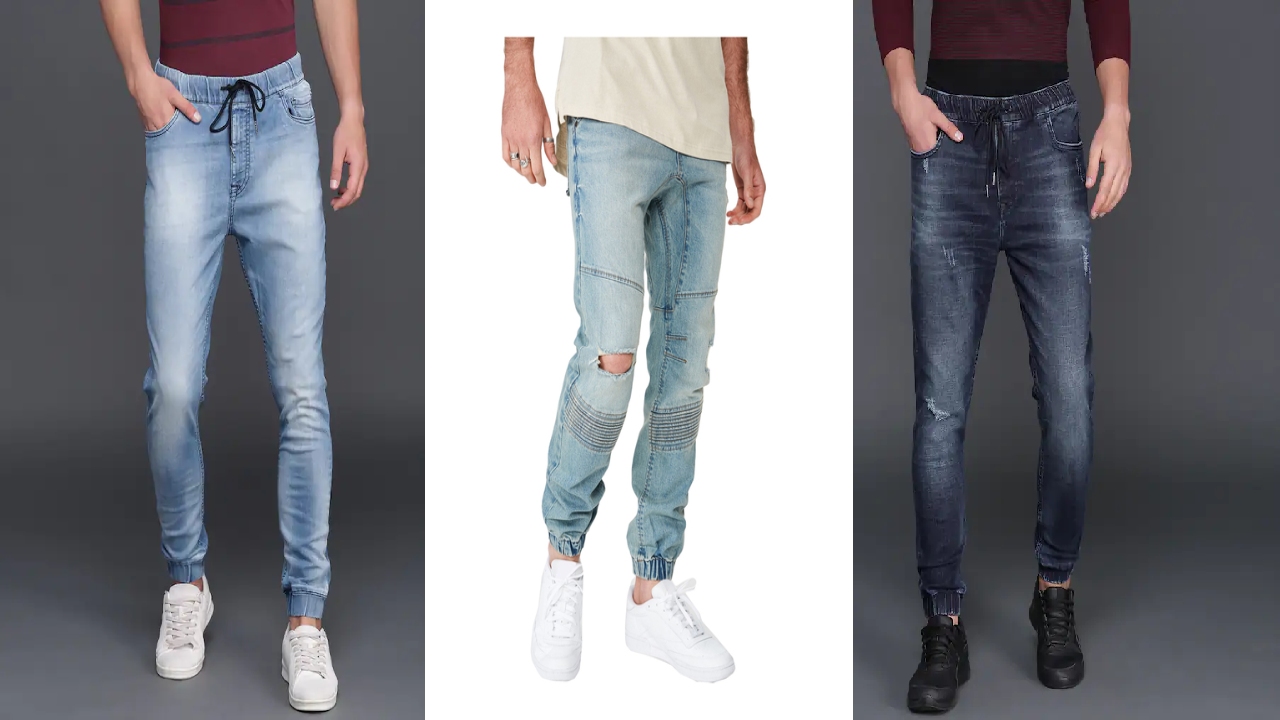 Jogger Jeans
Jogger Jeans are a newer and more recent version of joggers. Jogging pants combine the functionality of a jogger design with the versatility and durability of Denim.
Once considered, joggers were strictly sportswear, but with the revolution in men's fashion, joggers have become a part of casual wear; and it's stylish to wear them too.
Trends and Style ideas of Jogger Jeans to get you started
1. Classic blue joggers
This type of jogger type of jeans should be dark blue or light blue.
Wear it with a plain white crew-neck t-shirt with a camouflage hooded bomber jacket over it, a hip-hop style wide-brimmed cap, and a pair of colourful sneakers for a fun urban vibe.
If you are a girl reading this, you can style it with a touch of shiny lipstick and a braided hairstyle.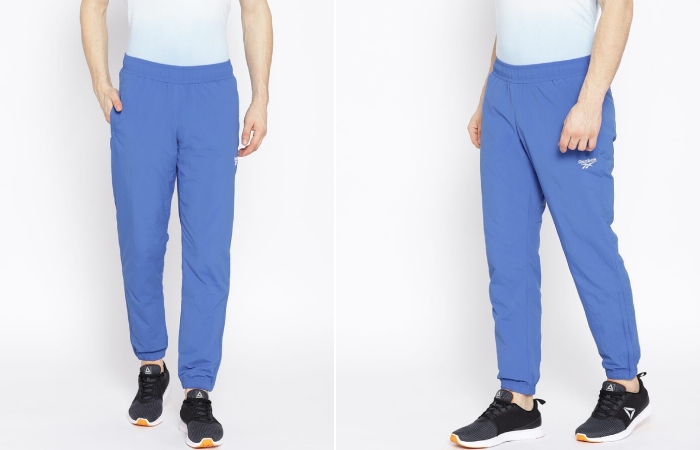 2. Slim Fit Jogger Jeans
Casual and elegant clothes should be part of everyone's wardrobe. It is where these slim-fit joggers should have their place.
The design and shape of these jogger jeans are slimmer and don't look bulky when worn.
You can combine it with a horizontal striped collar shirt and a short-sleeved cotton shirt with open buttons on the top. For shoes, you can wear leather moccasins with tassels or sandals.
Girls can choose a loose spaghetti top with an irregular hem on these 'easy walk' pants and sandals for a chic daytime outfit.
Wear it over your favourite pair of gold earrings and matte lipstick from your makeup kit to add some glamour.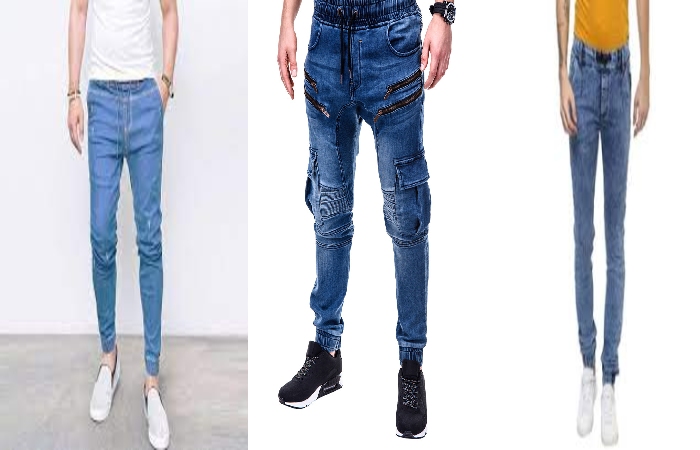 3. Ripped Jogger Jeans
Ripped jogging jeans have their unique texture, so it's wise to keep the top of your outfit simple. You can pair your ripped jeans with a tight tee or colour block neck tee.
Wear yours in mid-top trainers and slip it into a biker jacket to add structure to your outfit.
For the ladies, choose ripped mid-rise jogger jeans. Wear a lace cropped top, a long beige coat off the shoulders, and strappy heels.
You can also wear a fitted black waistcoat and white round-toe sneakers. Make sure to use an epilator to keep your armpits and arms are silky and smooth.
How to wear Jogger Jeans pants?
Keep your overall aesthetic relaxed.
For maximum style, coordinate with designer labels.
Go for several layering options to mix up your look.
Brighten up your look with a slender silhouette and the addition of more structured styles.
When pairing jogging pants with a jacket, opt for shorter styles, such as a bomber, biker, or denim jacket.
Keep a good pair of stylish athletic shoes on hand as a benchmark shoe when wearing your joggers.
Buy Jogger Jeans online
You can now buy jogging jeans from Myntra, Flipkart, Amazon, Indiamart, Snapdeal, Ajio, and many other online stores to buy the latest joggers styles.
Choose from the widest variety of clothing, shoes, accessories, bags, and more. It is our pleasure to offer you authentic products from the best brands.
1. Calvin Klein Jeans: Men Blue Modern Taper Mid-Rise Low Distress Stretchable Jogger Jeans
Blue medium wash 5-pocket mid-rise jeans, low distress, light fade, has a button and zip closure, and waistband with belt loops
Size & Fit: Modern taper Jogger, Stretchable
The model (height 6′) is wearing a size 32
2. Campus Sutra Men Striped Denim Jeans
It is very comfortable, made up of good quality fabric.
It was a bit lose at thighs, which made it a bit comfortable.
Mast & Harbour: Women Blue Mid-Rise Clean Look Cargo Jogger Jeans
Blue medium wash 6-pocket mid-rise cargo jogger jeans, clean look, no fade, has a button and zip closure, a waistband with belt loops, cuffed hem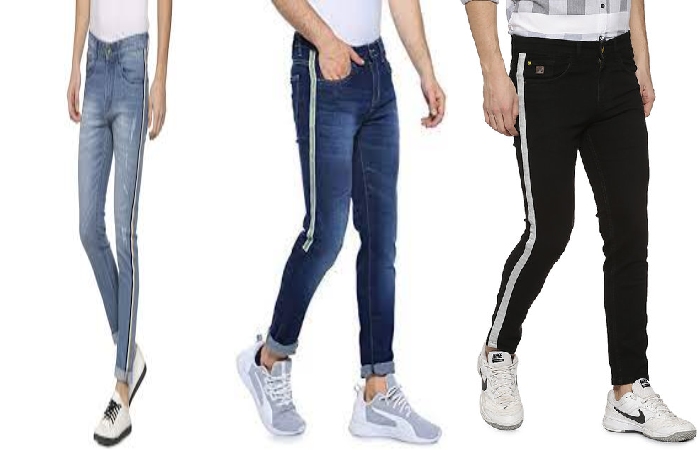 3. HIGHLANDER: Men Black Jogger Mid-Rise Clean Look Stretchable Jogger Jeans
It is black dark washable, 5-pocket mid-rise jeans, clean look with light fade, button, and zip closure.
4. Urbano Fashion Men's Slim Fit Jeans
Urbano Fashion men's light blue slim-fit stretch bring the fashion conscious's latest trend.
High on style and quality, these faded jogger jeans are as versatile as they are comfortable – a must-have in your wardrobe.
Perfect for casual wear, pair these uber relaxed jogger jeans with any dark colour Urbano Fashion shirt or t-shirt, and never go out of style.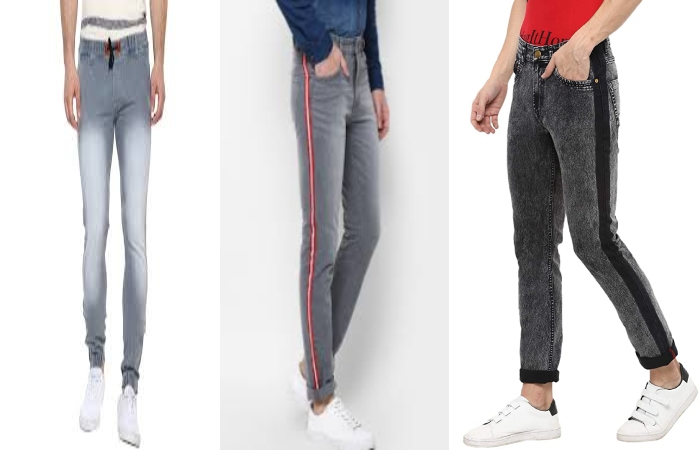 5. Urbano Fashion Slim Men Light Blue Jeans
Cotton Lycra with Stretch, Regular Length, Stylish Washed Light Blue Jogger Jeans, Slim Fit, Mid-Rise
Slim Fit, Stylish Washed Light Blue Jogger Jeans – Elasticized Waistband with Drawstring, Mid-Rise
6. Urbano Plus Grey Regular Fit Jeans
Spice up your stylish look this season with these modern and trendy men's plus-size grey stretch jogging jeans from Urbano Plus.
Made from premium cotton fabric with stretch technology, the regular fit mid-rise jogging jeans with an elasticated waist will ensure you look stylish and feel comfortable all day.
Pair these must-have trendy jogging jeans with any dark-coloured Urban Plus shirt or tee for the perfect casual, party, or office outfit.
Also Read: Sleeveless Kurtis – Looks, Trendy choices, Best stylish Sleeveless Kurtis