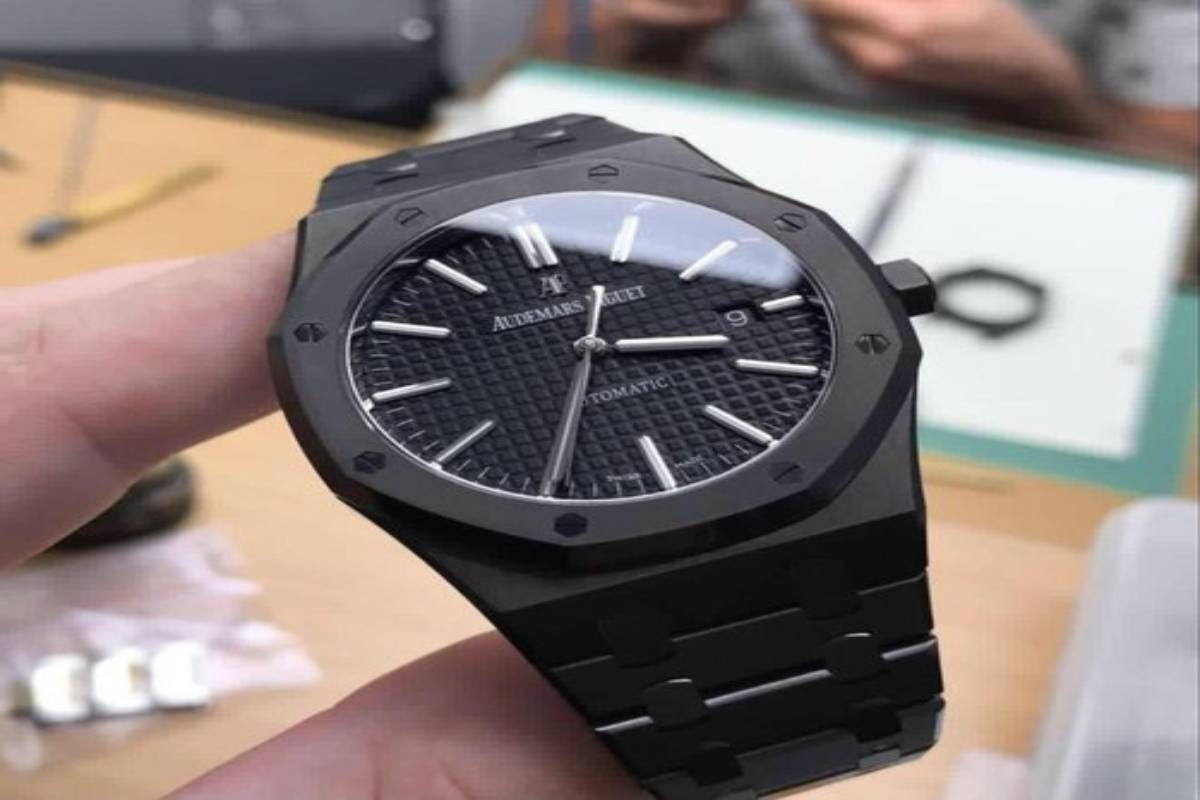 People who are just about to start their watch collections are only aware of the presence of Rolex and Omega. But if they try to dig deeper, they would realize that there is a wide range of brands offering luxurious and durable watches with high craftsmanship. Audemars Piguet is a desirable brand to purchase a watch from despite not having the same level of fame as other manufacturers. In this article, we will help you get to know it more by discussing its history and some of its most outstanding models today.
The history of Audemars Piguet
Audemars Piguet started operating in Vallee De Joux in 1875 through the help of the founders, namely Jules Audemars and Edward Auguste Piguet. Nowadays, its operations take place in Le Brassus, Switzerland. One of the most impressive facts about this brand is that it remained an independent and family-owned business even after more than a century. It has a hobby of producing watches in a limited number not just to provide a sense of exclusivity but also to add value too.
You can easily recognize Audemars Piguet watches because of their octagonal shape. Throughout the years, the brand introduced a lot of watchmaking innovations such as the first-minute repeating movement and the first skeleton watch. Some of the famous personalities that people see wearing a watch from the brand are Tom Cruise, Kim Kardashian, and Lebron James.
Outstanding Audemars Piguet models
Royal Oak 26315ST.OO.1256ST.02
The Royal Oak 26315ST.OO.1256ST.02 features index dial markers and three sub-dials. It contains the eight-sided bezel which is one of the trademarks of Audemars Piguet. It is complete with three exposed screws with the same shape as the case. The model made from stainless steel is the most-sought after; however, you can't easily find it in any official retail stores and boutiques. If you want to get your hands on this model as early as possible, then the alternative options are those in yellow gold, rose gold, titanium, and platinum. The 38 mm case comes with a transparent case, allowing you to see the automatic movement. You can have it for $39 499 only.
Royal Oak 15500ST.OO.1220ST.01
A lot of watch collectors recommend this Royal Oak 15500ST.OO.1220ST.01 to men who are looking for a timekeeping tool that they can use for their everyday activities. With its simple design, it can easily fit in any occasion no matter how formal or casual it may be. It has index dial markers and white gold hands with a date window at the 3 o'clock position. The manufacturer coated them with luminescence to avoid any readability issues. The stainless steel case measures 41 mm in diameter with a height of 10.4 mm. For the movement, it contains the automatic caliber 4302, allowing it to have a 70-hour power reserve. You can find an exposed screw on the right side which you will use to adjust the time. It costs $66 209.
Royal Oak Offshore 26237ST.OO.1000ST.01
The Royal Oak Offshore 26237ST.OO.1000ST.01 is one of the most beautiful and eye-catching watches manufactured by Audemars Piguet. Everything is perfect and goes well together, from the color combination to the kind of materials used.  The stainless steel bracelet features green and blue colors to match the look of the dial. It is for you if you want an aesthetically pleasing sports watch. It comes with index markers and a date window at the 3 o'clock position. Since it has three sub-dials, there are also three exposed screws for you to control each of them. Around the dial is a tachymeter which you can use as a basis to measure your speed. The 42 mm case comes with a sapphire crystal and a solid back preventing you from witnessing its intricate movement. The automatic caliber 3126 is the reason why it can function up to 50 hours once completely wound. It has a price tag of $66 209.
Royal Oak 15451OR.ZZ.1256OR.03
The Royal Oak 15451OR.ZZ.1256OR.03 is an elegant watch for women. The manufacturer used pink gold materials for the case. It also contains a sapphire crystal and a diamond-set bezel allowing it to easily stand out in a crowd. To match the design of the case, it has a rose gold dial featuring pink gold hands and indexes. You can check the date by looking at the 3 o'clock position instead of using the calendar feature of your device. Since the watch contains only one main dial, it needs one screw to let you adjust the time. The automatic caliber 3120 made it possible for the watch to function up to 60 hours after one complete winding. It costs $54 800.
In a Nutshell
The watches manufactured by Audemars Piguet have luxurious and unique designs. They are proof that the brand has fine craftsmanship that includes the use of quality materials. If you think that they are worth collecting, you might want to order from WatchShopping.com!